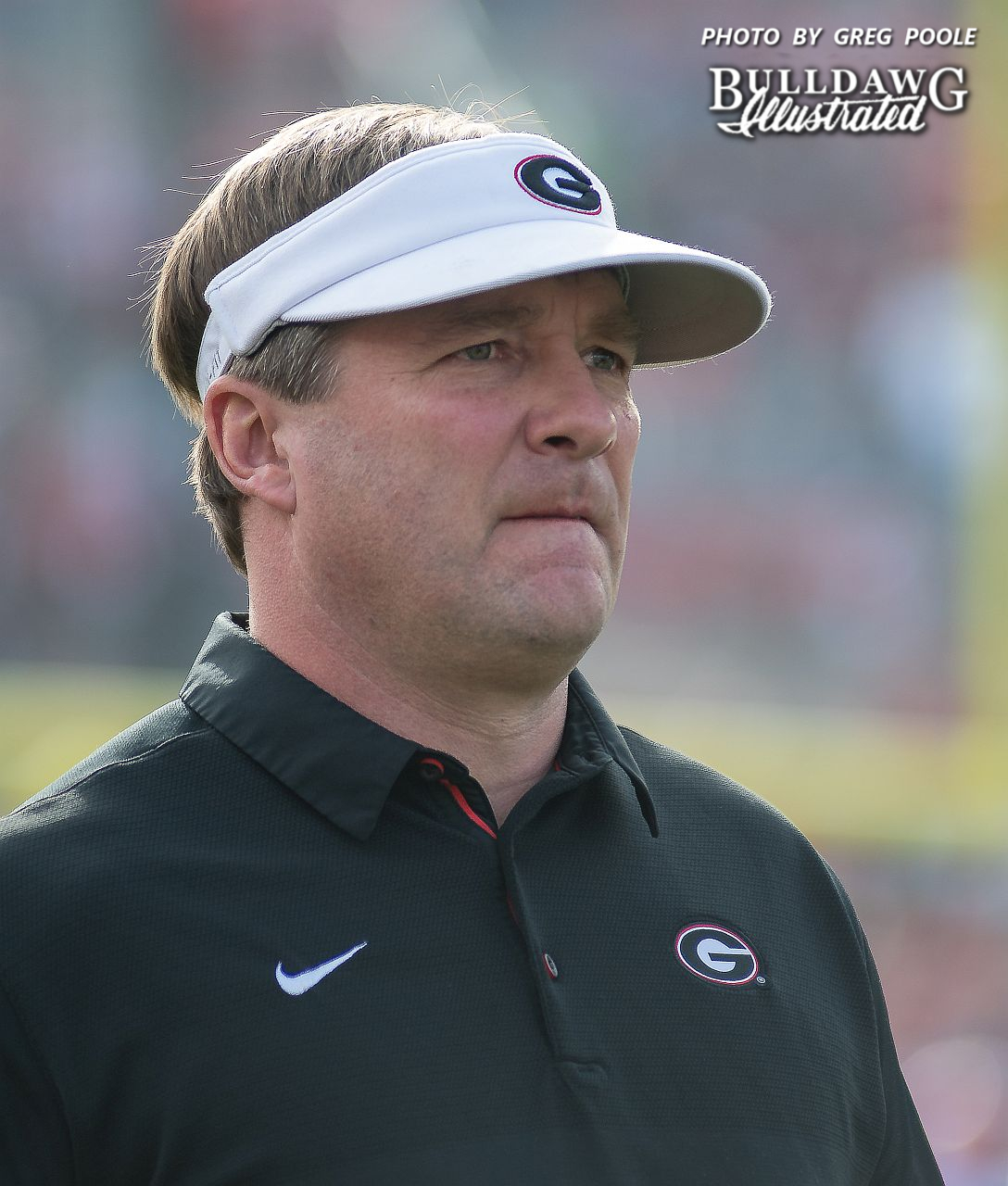 The University of Georgia is looking to lock down the top spot in recruiting and as national signing day approaches, here is a preview of who the Bulldog fans need to watch out as possible additions to their class.


Uncommitted Targets

The Bulldogs numbers are limited but they still have some top targets remaining and these athletes could firmly place Georgia at the top of the recruiting rankings.


5-Star CB Tyson Campbell: Announcing at 10:00 a.m.

Tyson Campbell has to be at the top of the Bulldog's board as national signing day approaches as he would give the Bulldogs a huge boost at a critical position. Campbell's outstanding athletic ability paired with his 6-foot-2-inch frame makes him a must-have lockdown cornerback for the Bulldogs. Campbell is choosing between the Bulldogs, the Miami Hurricanes, and the Alabama Crimson Tide. Many believe this could be a Canes/Bulldogs battle and I personally really like the Bulldogs chances.


Prediction: Georgia Bulldogs


4-Star WR Tommy Bush: Announcing at 11 a.m.

Javon Wims with more athleticism is the immediate thought I get when looking at Tommy Bush. Bush stands at 6 feet 5 inches tall and runs a 4.4 forty time. With that blend of size and speed, Bush should become a huge threat for any offense that he joins. Bush is set to choose between the Bulldogs, Texas Longhorns, Baylor Bears, and Ole Miss Rebels. The Bulldogs once again have a great shot, but it would not surprise me to see him stay in his home state and play for the Longhorns or Bears.


Prediction: Texas Longhorns


4-Star DT Rick Sandidge: Announcing at 1:45 p.m.

With the loss of players like John Atkins and Trenton Thompson, The Bulldogs will be looking to replace these guys with another top talent and Rick Sandidge may be the guy. Sandidge is huge at 6-foot-5-inches and 290 lbs, but if he signs with the Bulldogs they will most likely try to add some weight to his frame. Sandidge will definitely be a force to be reckoned with in college football, but it will be interesting to see who he chooses on national signing day. However, it seems the South Carolina Gamecocks hold a slight edge over Sandidge's two other finalists, the Bulldogs, and North Carolina Tar Heels, but it would not surprise me if he signed with Georgia.


Prediction: South Carolina Gamecocks


Flip Watch?

The Bulldogs have the majority of their prospects signed besides defensive tackles Tramel Walthour and Jordan Davis and both of those players have expressed that they will sign with the Bulldogs. However, that does not mean the Bulldogs are not trying to flip some other top recruits from other schools.


4-Star OLB Otis Reese: Announcing at 10 a.m.

Otis Reese is a very physical football player but will need to add some weight if he hopes to be an effective linebacker. Reese is 6 feet 4 inches tall and weighs around 210 lbs, so his size is more similar to a safety, but if he adds the weight he should be able to play with the speed of a safety and the power of a linebacker. He projects more at inside linebacker at the next level. Reese is currently committed to Michigan and has the opportunity to play with his former high school teammate, defensive lineman Aubrey Solomon, but he has visited Georgia multiple times and a flip would not surprise anyone.


Prediction: Georgia Bulldogs


4-Star OLB Quay Walker: Announcing at 11 a.m.

Quay Walker is an Alabama commit and has similar athleticism to Reese, but he already has the size that is coveted at the collegiate level. Walker has been committed to the Crimson Tide for quite some time, but in recent weeks, he has visited Tennessee and Georgia which has made many believe that these two schools are his likely destination. Since the Bulldogs got his last official visit, I believe they flip him.


Prediction: Georgia Bulldogs


Defensive tackles Tramel Walthour and Jordan Davis are already committed to the Bulldogs and are expected to sign with the team tomorrow. Davis is expected to sign at 9 a.m and Walthour is expected to sign at 10:30 a.m.


The addition of these five players would definitely strengthen the Bulldogs already touted class and could place it among some of the greatest recruiting classes of all-time.

---
Recent Articles by Michael Pope


[pt_view id="b8629e37y8″]