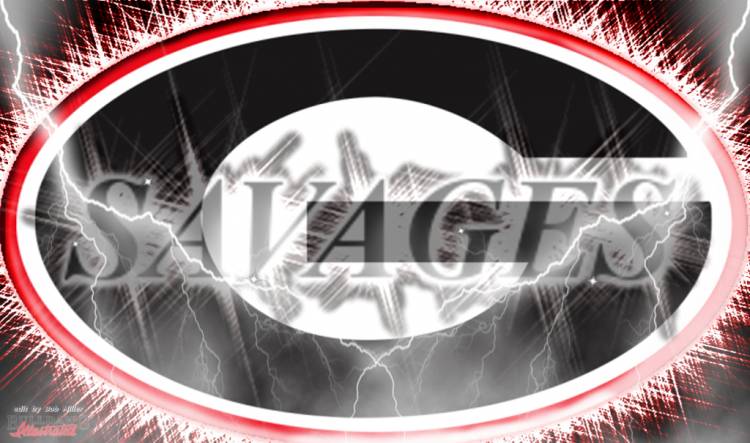 Bulldawg Illustrated's Lucas Rogers, Savannah Richardson, and Michael Pope answered questions from Dawg fans on Wednesday night during our live recruiting chat, and if you missed out on the fastest, fun hour on the web, we've sifted through all the traffic, pulling out all the good stuff just for you. How many prospects could Georgia end up signing for 2017? With 23 committed, who will the Bulldogs finish this recruiting class with? Plus, a lot more!
How concerned should Bulldawg fans be that wide receiver Mark Webb Jr. is taking an official visit to Penn State right before NSD (From member DawgDaddy)?
Lucas: "He has said he is going to be taking visits for a long time. I expect him to stick with Georgia. Kirby even may talk him out of it when Webb takes his fficial visit Georgia this weekend."
Michael: "Webb said he would take officials before. I think it is something to keep an eye on but not a huge concern."
Savannah: "I don't think it should be much of a concern. Just exploring a hometown option."
Here's a 2018 question: Where does UGA's best chance at QB stand? Trevor Lawrence, Emory Jones, Justin Fields, or other (From member Ronaldo91)?
Lucas: "If I am Georgia, I still recruit all of them, but they have the best chance of flipping Fields IMO. UGA is obviously going after other targets. They offered 2018 QB Tanner McKee out of Cali today."
Michael: "I think Lawrence is an ongoing battle that will linger on for a while, but I like Justin Fields or even Jarren Williams as the guys the Bulldogs go after hard if Lawrence shuts it down. Jones seems to be pretty solid to OSU."
Who is the top target for 2018 (From member Rickpope2330)?
Lucas: "Jamaree Sayler since Lawrence went to Clemson."
Savannah: "I agree (with Lucas) here; however, Lawrence, IMO, is still someone to keep an eye on. That big of a recruit doesn't just commit and gets left alone. He will be recruited until he signs a LOI."
Michael: "I think the Bulldogs will be in a great position to land Jamaree Salyer and Deontrey Hill and should get them … so I think they may put their focus on guys like Justin Mascoll and definitely Trevor Lawrence unless Lawrence shuts it down."
Will 2017 defensive tackle Aubrey Solomon commit to Georgia and if so, when?
Lucas: "If he visits late January, I think he picks UGA. He always says his Mom is the biggest thing in his decision. I believe it will be Bama or UGA, but I feel if he visits Georgia, then he will sign with the Bulldogs."
Michael: "I agree with Lucas. I really like Georgia's chances if they get him on campus with his mom and with other recruits that are committed that he is close to. I imagine LeCounte and Holloman will be around Solomon a lot on his visit."
Savannah: "Solomon is all Dawg."
How confident are you about DeVonte Wyatt and Robert Beal, Jr. sticking with their commitments to Georgia (From member Avon Barksdale)?
Michael: "I feel more confident about Beal, because he got homesick. Beal may visit FSU because of his friend Joshua Kaindoh, but I think he remains committed. However, Wyatt is more of a question mark; especially with the potential commitments of Solomon and maybe even Tedarrell Slaton."
Lucas: "Wyatt will be interesting going down the line. Believe Beal sticks to Georgia."
Savannah: "Yes. Without a doubt on Beal. Wyatt, IMO, could be one of the ones who may decommit because of the bigger talent coming in at the same position. As of now, he is a lock and all Dawg, but it will get interesting as the next couple weeks come along."
Georgia has a number offers out to undeclared cornerbacks and there is talk that the Bulldogs could flip one of the currently committed cornerbacks like Elijah Blades, AJ Terrell, Jamyest Williams. Will Georgia take another cornerback in this class?
Savannah: "Georgia could definitely pick up another CB in this class. Jamyest Williams could be an option, but Williams is in the situation of 'does UGA really want him at CB?' I don't think he wants to play on offense at WR. Which is where UGA will more than likely use him in a similar role to iMac. UGA is wanting a bigger secondary, and he just isn't quite big enough. AJ Terrell is someone to keep an eye on. Brini is back in the mix of things, and Elijah Blades out of Cali is also someone to look out for."
Lucas: "Yes. Jamyest Williams, Elijah Blades, Ameer Speed, and Eric Stokes seem to be the most consistent options."
Michael: "I think they get one, but right now, I like Jamyest Williams, Ameer Speed, then Elijah Blades … in that order. I'm not feeling very confident as everyone else on Terrell."
What are the Bulldogs chances of landing wide receiver Nico Collins (From member PTCDawg)?
Lucas: "I believe Georgia is like 50/50 or maybe even holding a slight lead with Nico Collins. With him visiting the last weekend before signing day, I think he picks Georgia."
Michael: "I would say 50/50 between UGA and Michigan."
Savannah: "85% UGA."
When will Georgia's next commitment be (From member Dawgz4Life)? Could they get one this weekend (From member crazydawg87)?
Michael: "If there was one, then maybe Markaviest Bryant, but anyone else will probably be later."
Lucas: "Watch (Markaviest) Bryant this weekend. I think Kirby tries to make him end it this weekend on his OV."
Savannah: "I agree (Lucas). I think there will be something finalized this weekend as well (with Markaviest Bryant)."
How many prospects will Georgia sign for 2017 and who will they finish out the class with (From member Russell Miler)?
Lucas: "I believe Georgia signs 27. Markaviest Bryant, Nico Collins, Aubrey Solomon, and a DB commit"
Michael: "I would say 26-28. I think Solomon, Bryant, a DB commit, Collins, and maybe Slaton or Warner."
Savannah: "I've been told 28-30, but 30 if the right moves are made. Markaviest Bryant, Nico Collins, Aubrey Solomon, a DB commit, plus a few 'surprises.' "
What about 2017 linebacker Leonard Warner?
Savannah: "With all of the other LBs that are showing interest in UGA in this class along with the recent pickup of Rice, I think Warner's time is up, and he is going to end up being the odd man out. I believe it took too long to get his decision made. I could be wrong, but with strong and more versatile LBs looking and visiting UGA he could get pushed out."
Michael: "I agree. I think UGA might have gotten the guys they wanted at his position and would be happy with those guys. I think they are focusing on other positions.I believe (Monty) Rice is going to be a pleasant surprise."
Lucas: "I agree here. (Monty) Rice is very underrated IMO."
What are Georgia's chances with Tedarrell Slaton and would he play on the offensive line or the defensive line (From member Russell Miler)?
Lucas: "DL. I would put Georgia chances around 15-20% at the moment. Visit can obviously change things."
Michael: "I think they recruit him as a DL because that is the position he wants to play. Also, he would be a good backup plan if Solomon does not work out. He listed Georgia as his number 2 which puts them in a good position because of the relationships he has built up with other UGA commits. I think UGA is sitting at about a 35-40% chance of landing him, but his visit will be critical. The real question will be if they have room for him."
Savannah: "I think he would be made a priority if he shows enough interest."
Looking ahead to a couple of years into the future, I hear a lot of the 2019 guys are wanting to play together at UGA and the class is loaded (From member Rickpope2330)?
Michael: "I saw on twitter where someone said the Georgia recruits in 2019 will be the best in the country and that has to have Kirby and company licking their chops. That could be the year that Smart dethrones Saban for the recruiting title."
Hey Lucas, is there mutual interest between Georgia and the 2019 QB Grant Gunnell from Texas? (From member James Bennett)?
Lucas: "He said Coach Smart has reached out to him about getting up there (to Athens, GA) to camp but nothing too serious."
CLICK HERE if you would like to read through all of the comments from Bulldawg Illustrated's live recruiting chat from Wednesday, January 11th.