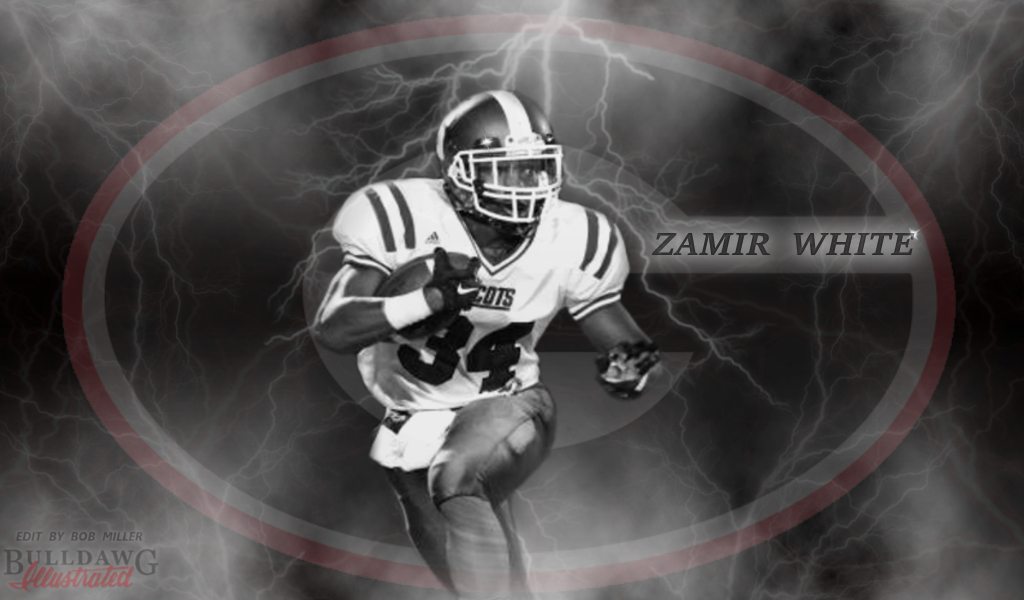 Scotland high school ran the ball 38 times for 480 yards in their second-round playoff win on Friday night, 63-26, over rival program Seventy-First, and Zamir White accounted for 144 of those yards along with 3 touchdowns on just 8 carries for the Fighting Scots.


Scotland will go on to the third-round of the state of North Carolina's high school football playoffs and face No. 4 seed, (10-2) South Central next Friday, on November 24th. The winner of that game will face the winner of the Heritage vs. Hoggard game in the state semi-finals on December 1st.
With his latest performance, Zamir has rushed for over 2,000 yards on the season and for over 7,000 yards in his high school football career. The talented senior is rated a five-star prospect and ranked as the No. 1 running back in the 2018 recruiting class. Zamir is currently committed to the University of Georgia. He is expected to graduate in December and enroll at UGA in January.
Watch five of the eight "grown man football" carries that "Zeus" made on Friday night versus the Falcons in the YouTube video clip below.
---
Recent Articles by Bob Miller


[pt_view id="83405b425p"]