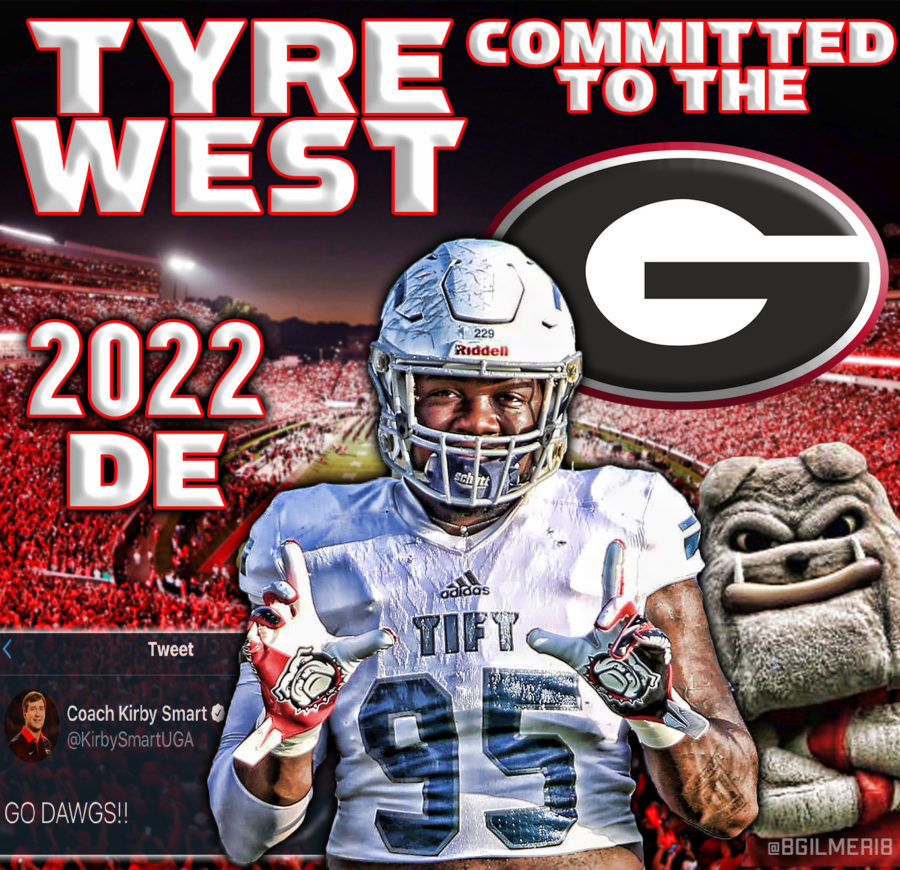 Georgia has picked up another standout prospect on the defensive side of the ball in the class of 2022. Tyre West joins Marquis Groves-Killebrew, CJ Washington, and Deyon Bouie in class of current high school junior committed to UGA. All are Peach State products and all will play on the defensive side of the ball in Athens. West is a 6'3″ 280 pound disruptor along the defensive front for Tift County.
If you've been following the Dawg Daily Thread on Bulldawg Illustrated, this doesn't come as a surprise. In speaking with West in the past, he made no bones about it that Athens has a family feel to it. Even with only being a junior, West has been to the University of Georgia upwards of 10 times and he is very fond of Georgia Defensive Line Coach Tray Scott. Scott has been recruiting West intently since he started as a freshman at Tift County. By the way, that's no small feat!
West and Tift County play in Region 1 7A. With Lowndes, Camden, and Colquitt County all being perennial state powers, it's safe to say that by the time does get to college, he'll be battle tested. That region is a hot bed of talent that pumps out SEC prospects and West is talked about by coaches and longtime south Georgia football experts as one of the best to come through in a while.
With just 4 commits in the 2022 class, Georgia is already climbing the class rankings and by the time is said and done, Kirby Smart and company should have another top 2 or top 3 class when December and February of 2021 and 2022 roll around.
BigRee #95