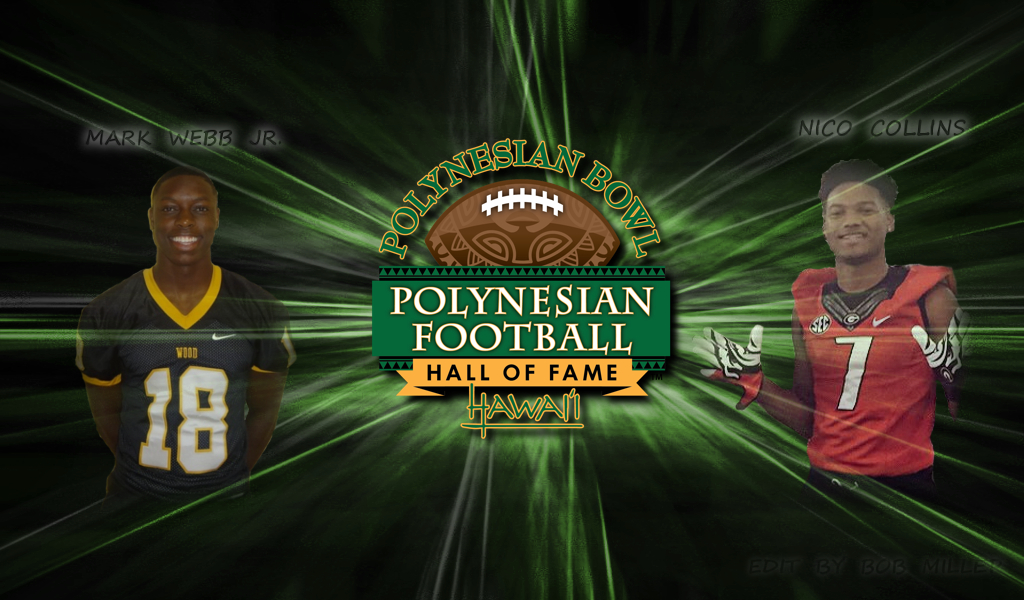 UGA 2017 wide receiver commit Mark Webb Jr. participated in the Polynesian Bowl on Saturday and the wideout made his presence felt.
Mark Webb was one of 85 high school seniors from around the country to compete in the Polynesian Bowl All-Star football game in Aloha Stadium in O'ahu, Hawai'i. Players were drafted teams by captains Marcus Mariota and Robert Stanley aptly named Team Mariota and Team Stanley. Webb competed on Team Mariota along with another wideout who is being courted by UGA, Nico Collins from Clay-Chalkville High School, Pinson, AL.
The teams performed a pre-game Haka, a traditional war cry and dance that is from the Māori people of New Zealand. It was adopted by the University of Hawaii Rainbow Warriors football team in 2006, whose home stadium is also the Aloha Stadium, and performed as a pre-game ritual by their players and coaches.
Webb was targeted a few times and had at least one drop but later made up for it with a catch for Team Mariota as they were driving deep into Team Stanley's territory.
Unfortunately for Webb and Collins, the offense was not able to turn out a lot of production as the defenses were the story of this game. Team Stanley took a 6-0 lead in the 2nd half, but Team Mariota would come back later with a 7-point scoring drive to go up by one 7-6. Team Stanley's kicker would put them back on top with a field goal, 9-7, and that would turn out to be the game-winner as Team Mariota's kicker came up just short at the end of the game.
What's next for Mark Webb, Jr.? The Archbishop Wood receiver is scheduled to take an official visit to Penn State on January 27th before National Signing Day. And what about Nico Collins? He will be visiting Georgia next weekend and then making his announcement decision on National Signing Day on February 1st.