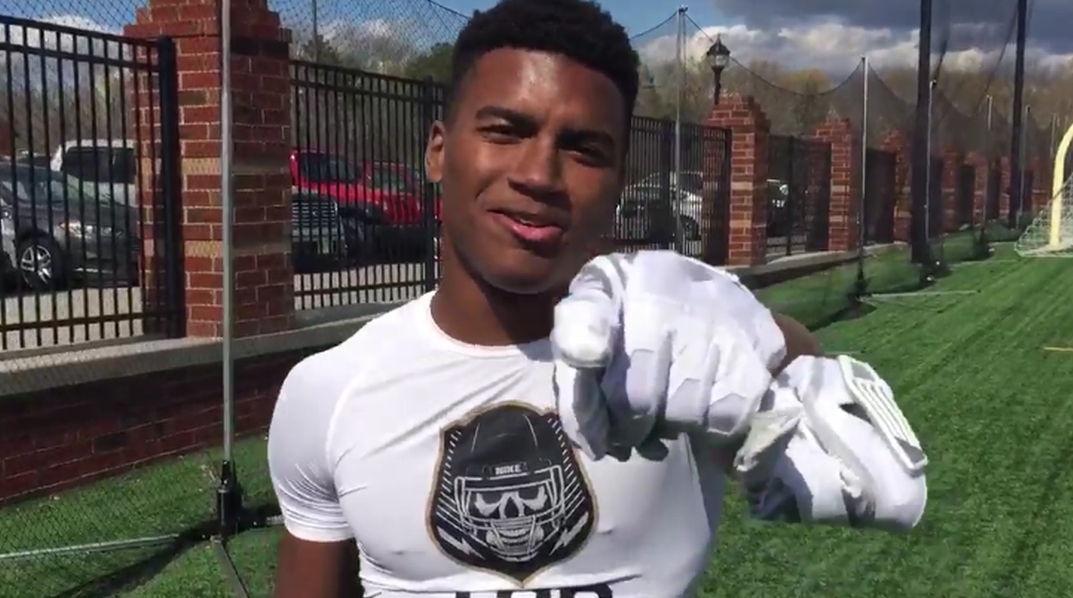 The second commit of the Bulldogs 2017 class was none other than UGA legacy Jaden Hunter, who came down to a tough decision between Georgia, Alabama, Florida State and Clemson.
Hunter is a four-star outside linebacker from Westlake high school in Atlanta, Georgia and going into his recruitment he already had several ties to the University of Georgia. For starters, his former teammate Daquan Hawkins-Muckle has become a regular contributor on the Bulldogs defensive line. However, Hunter's biggest connection to the university was his parents Brice and Brandi, who were both athletes at Georgia.
Brandi was a standout basketball player, while Brice is still one of the best receivers to have come through the Bulldogs program. Brice still holds the record for most receptions in a single-season at the University of Georgia as he had 76 catches in his 1993 campaign. Needless to say, Jaden had many connections to the Bulldogs and that definitely played a role in his commitment.
Hunter also mentioned the addition of Kirby Smart to the Bulldogs pretty much sealed the deal for him and this idea of wanting to play for Smart is a reoccurring theme among many of the recruits. Hunter is not the most vocal and outspoken of recruits but he seems to be one of the silent leaders of the class that did most of his recruiting behind the scenes.
Hunter is listed as an outside linebacker and he will provide the Bulldogs with much-needed depth at this position, which will lose both of its starters after this season. The Bulldogs coaching staff will probably want to try to bulk Hunter up and get him added muscle mass so that he is more prepared to face big-bodied SEC tackles and tight ends. However, by no means is Hunter a project as he could be a tremendous help to the Bulldogs next season.
I believe that you will not see much of Hunter next season but he will still find the field in some capacity. Hunter is a talented athlete that should have a much larger role in the 2018 season when players like Davin Bellamy and Lorenzo Carter are in the pros. However, if he is able to impress the coaching staff, then he could expand his role even sooner than that.
Nevertheless, if Hunter does not have an expanded role in 2017, he should find more on the field opportunities in the not so distant future and he should be a fun one to watch in a couple of years.