[su_spacer size="20″]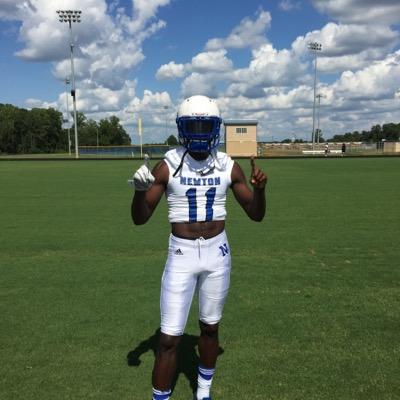 [su_spacer size="40″]
UGA Football Recruiting Daily Thread
[su_spacer size="20″]
[su_box title="Today's Featured Recruits" box_color="#050505″ title_color="#ffffff"] [su_spacer size="20″] [su_tabs] [su_tab title="
2016 WDE/OLB – Brian Burns – 2015 highlights vs. Hallandale High School
"][su_animate type="fadeInUp"]
vs. Hallandale

[/su_tab] [su_tab title="2016 WDE/OLB – Brian Burns – 2015 highlights vs. Jackson High School"][su_animate type="fadeInUp"]
vs. Jackson

[/su_animate] [/su_tab] [su_tab title="Jeremiah Holloman – 2017 WR , Newton HS, Covington, GA"][su_animate type="fadeInUp"]
Junior Season

[/su_animate] [/su_tab] [su_tab title="Jonathan Gipson – 2018 CB – Mill Creek HS, Hoschton, GA"] [su_animate type="fadeInUp"] Sophomore Year
[/su_animate] [/su_tab] [su_tab title="Gerry Vaughn – 2018 OLB – Tucker High School, Tucker, GA"] [su_animate type="fadeInUp"]
Sophmore Highlights

[/su_animate] [/su_tab] [/su_tabs] [/su_box] [su_spacer size="40″]
[su_box title="UGA Football Recruiting and Sports News" box_color="#050505″ title_color="#ffffff"] [su_spacer size="20″] [su_tabs] [su_tab title="2016 prospect and UGA offer – Mecole Hardman Jr. with a 50 yard TD run"][su_animate type="fadeInUp"]
@iiAm_Mesho with a 50 yd TD run. Unreal speed on this kid. Elbert Co 10 Calhoun 6 in 4th. https://t.co/wDdXHehKJD

[/su_tab] [su_tab title="Periscope – Ending of Glynn County vs. Stockbridge GHSA high school football playoff game"][su_animate type="fadeInUp"]
LIVE on #Periscope: Ending of Glymm Academy-Stockbridge https://t.co/Tj9E5Ddvo0

[/su_animate] [/su_tab] [su_tab title="5* ATH Demetris Robertson ditches the would-be blocker and runs the ball carrier out of bounds."][su_animate type="fadeInUp"]
5* ATH Demetris Robertson ditches the would-be blocker and runs the ball carrier out of bounds. Really liki… https://t.co/Xa95Wn4RFy

[/su_animate] [/su_tab] [su_tab title="2016 TE prospect Thaddeus Moss with a spectacular catch"][su_animate type="fadeInUp"]
There's levels to this…. https://t.co/KIiNnH0sAL

[/su_animate] [/su_tab] [su_tab title="Georgia Football – Ten Things to be Thankful For"][su_animate type="fadeInUp"]
Thanksgiving is upon us, so here is a list of ten things Georgia football fans have to be thankful for. The 2015 campaign hasn't exactly been what Georgia football fans expected coming into it, but that doesn't mean Dawg fans have nothing to be thankful for.

[/su_animate] [/su_tab] [su_tab title="WATCH – Whaley's highlights show UGA still has a pipeline at RB"][su_animate type="fadeInUp"]
The Georgia coaching staff unearthed a Thanksgiving treat Thursday, with Top247 tailback Devwah Whaley (Beaumont, Texas/Central) going public with his commitment to the Bulldogs. Adding the No. 4 running back in the country, per the 247Sports Composite rankings, to the No.

[/su_animate] [/su_tab] [su_tab title="Georgia, maybe NFL, await Lake Stevens' Jacob Eason – but how about Tacoma Dome first?"][su_animate type="fadeInUp"]
Jacob Eason isn't your typical high school football player. The senior was minutes removed from an emotional state quarterfinal win for Lake Stevens over Graham-Kapowsin, which secured his first trip to the Tacoma Dome. But a reporter hired by an Atlanta newspaper asked the University of Georgia signee a bizarre question.

[/su_animate] [/su_tab] [/su_tabs] [/su_box] [su_spacer size="40″] [su_spoiler title="CLICK TO SEE RECENT RECRUITING COMMITMENTS, DECOMMITMENTS, OFFERS" style="fancy"] [su_box title="Recent Recruiting Events – Commitments, Decommitments, Offers" box_color="#050505″ title_color="#ffffff"] [su_spacer size="20″] 2016 RB Devwah Whaley committed to Georgia on Nov.26th
[su_spacer size="20″] 2016 WR Kyle Davis commits to Auburn over UGA and TENN on Nov. 25th
[su_spacer size="20″] 2019 WR Jashawn Sheffield offered by Georgia on Nov. 21st
[su_spacer size="20″] 2017 QB Jake-Bentley ffered by Georgia on Nov. 21st
[su_spacer size="20″] 2016 WR Davion Curtis decommitted from UGA on Thursday, November 19th and flipped to the Texas Longhorns
[su_spacer size="20″] 2016 WR Grant Holloway committed to Florida over UGA on Thursday, November 19th
[su_spacer size="20″] 2016 WR Darrick Willies offered by Georgia on Nov. 18th
[su_spacer size="20″] 2017 OLB Justin Foster offered by Georgia on Nov. 17th
[su_spacer size="20″] 2018 TE Justin Ademilola offered by Georgia on Nov. 11th
[su_spacer size="20″] 2017 TE / DE Colby Parkinson offered by Georgia on Nov. 9th
[su_spacer size="20″] 2017 OLB Willie Gay offered by Georgia on Nov. 9th
[su_spacer size="20″] 2017 OT Jedrick Wills offered by Georgia on Nov. 9th
[su_spacer size="20″] 2018 SDE Richard Gouraige offered by Georgia on Nov. 9th
[su_spacer size="20″] 2017 WR Mannie Netherly offered by Georgia on Nov. 9th
[su_spacer size="20″] 2017 DT Cory Durden offered by Georgia on Nov. 9th
[su_spacer size="20″] 2017 LB / RB Antjuan Simmons offered by Georgia on Nov. 9th
[su_spacer size="20″] 2018 DT / OT Matthew Jones offered by Georgia on Nov. 9th
[su_spacer size="20″] 2019 DT Trevis Hopper offered by Georgia on Nov. 9th
[su_spacer size="20″] 2017 CB Deon Jones offered by Georgia on Nov. 6th
[su_spacer size="20″] 2016 JUCO WR Javon Wimscommitted to Georgia on Nov. 6th
[su_spacer size="20″] 2016 JUCO WR Javon Wims offered by Georgia on Nov. 4th
[su_spacer size="20″] [/su_box] [/su_spoiler] [su_spacer size="40″] [su_spoiler title="CLICK TO SEE BI EYE IN THE SKY COMMITMENT RADAR" style="fancy"] [su_box title="BI Eye in The Sky: Commitment Radar" box_color="#050505″ title_color="#ffffff"] [su_spacer size="20″] 2016 WDE/OLB Brian Burns on commitment watch – UGA leading ATM
[su_spacer size="20″] 2016 ATH Shyheim Carter on commitment watch – UGA trending
[su_spacer size="20″] 2016 JUCO OT Demetri Moore on commitment watch – UGA trending
[su_spacer size="20″] 2016 WR Tre Nixon on commitment watch – UGA trending
[su_spacer size="20″] 2016 WR Tyler Simmons on commitment watch – UGA trending
[/su_box] [/su_spoiler] [su_spacer size="40″] [su_spoiler title="CLICK TO SEE CURRENT 2016 VERBAL COMMITMENTS TO UGA" style="fancy"] [su_box title="UGA Verbal Commitments – Class of 2016 – Current Commits: 17″ box_color="#050505″ title_color="#ffffff"] [su_spacer size="20″] [su_tabs] [su_tab title="OFFENSE"][su_animate type="fadeInUp"] QUARTERBACKS
[su_spacer size="20″] Jacob Eason (6-5, 205 lbs, Lake Stevens HS, WA)
[su_spacer size="20″] RUNNING BACKS
[su_spacer size="20″] Elijah Holyfield (5-11, 205 lbs, Woodward Academy, College Park, GA)
[su_spacer size="20″] Devwah Whaley (6-0, 209 lbs, Beaumont Central, Beaumont, TX)
[su_spacer size="20″] OFFENSIVE LINEMEN
[su_spacer size="20″] Chris Barnes (6-5, 270 lbs, Lee County HS, Leesburg, GA)
Ben Cleveland (6-7, 322 lbs, Stephens County HS, Toccoa, GA)
Aaron Dowdell (6-5, 290 lbs, Creekside HS, Fairburn, GA)
[su_spacer size="20″] TIGHT ENDS
[su_spacer size="20″] None committed ATM
[su_spacer size="20″] WIDE RECEIVERS
[su_spacer size="20″] Darion Anderson (6-1, 170 lbs, Houston County HS, Warner Robins, GA)
Randrecous Davis (5-11, 170 lbs, Mays HS, Atlanta, GA)
Javon Wims (6-4, 215 lbs, 2016 JUCO WR – Hinds C.C.)
Charlie Woerner (6-5, 220 lbs, Rabun County HS, Tiger, GA)
[/su_tab] [su_tab title="DEFENSE"][su_animate type="fadeInUp"] DEFENSIVE LINEMEN
[su_spacer size="20″] Tyler Clark (6-3, 290 lbs, Americus Sumter County South HS, GA)
Julian Rochester (6-6, 315 lbs, McEachern HS, Powder Springs, GA)
[su_spacer size="20″] ILBs
[su_spacer size="20″] Jaleel Laguins (6-2, 216 lbs, Oconee County HS, Watkinsville, GA)
[su_spacer size="20″] WDE-OLB
[su_spacer size="20″] Chauncey Manac (6-3, 220 lbs, Clinch County HS, Homerville, GA)
[su_spacer size="20″] DEFENSIVE BACKS
[su_spacer size="20″] Chad Clay (6-0, 180 lbs Peachtree Ridge HS, Suwanee, GA)
Tyrique McGhee (5-11, 177 lbs, Peach County HS, Fort Valley, GA)
Malek Young (5-10, 175 lbs, Coconut Creek, Pompano, FL)
[/su_animate] [/su_tab] [/su_tabs] [/su_box] [/su_spoiler] [su_spacer size="40″] [su_spoiler title="CLICK TO SEE The Lucas Rogers UGA Recruiting Hot Board. Check it out!" style="fancy"]
[/su_spoiler] [su_spacer size="40″] [su_spoiler title="CLICK TO SEE College Football Pick'Em" style="fancy"]
[/su_spoiler] [su_spacer size="40″] [su_spoiler title="CLICK TO DONATE TO SOUTHERN U's DEVON GALES FUND" style="fancy"]The Devon Gales Fund – Southern University Foundation
[/su_spoiler] [su_spacer size="120″]