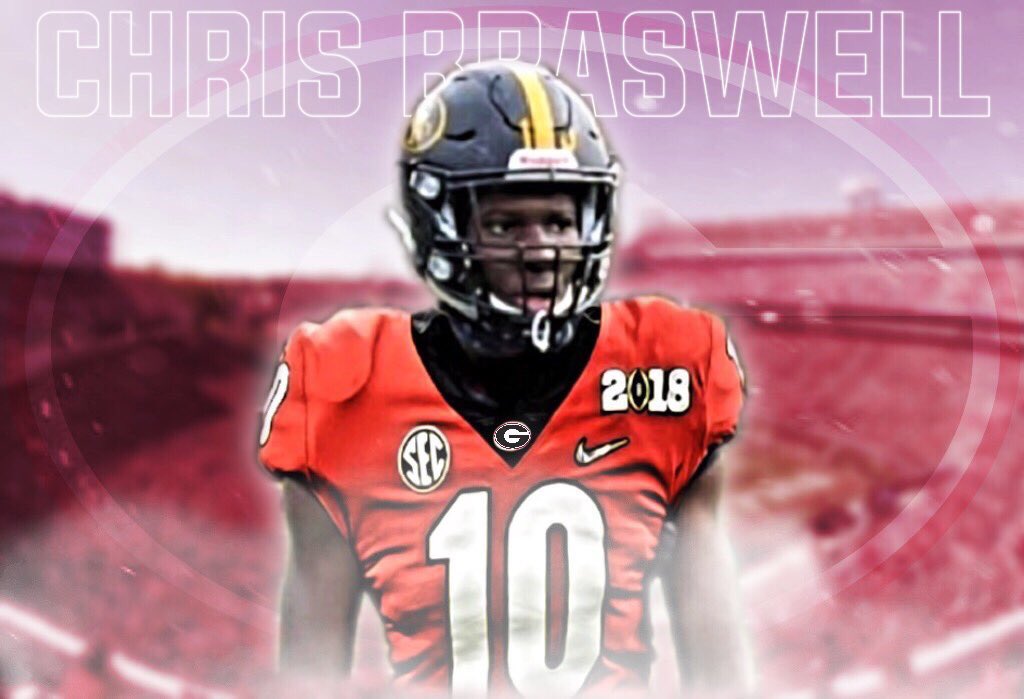 UGA Recruiting Daily Thread
TODAY'S FEATURED PROSPECTS
Chris Braswell is a five-star defensive end from Baltimore, Maryland. He stands at 6-3 211 pounds and ranks as the No. 1 WDE and the No. 2 2020 Maryland prospect. Braswell currently holds eight offers with the latest coming from Duke on April 5. He got an offer from Georgia on February 27. His recruitment appears wide open right now and I expect it to stay wide open until this time next year. However, he did say that once he releases a top-5 Georgia will be one of them. Braswell will be at G-Day and seems like he'll spend the weekend in the Classic City. He's one to keep an eye on and one that I expect Georgia to keep high on its list.
Chris Braswell Interview:
Q: How is the overall recruiting process going for you so far?
A: "The overall recruiting process is going great there are lots of schools interested me."
Q: What do you think of Georgia? How hard are they recruiting you? And what are some things they are telling you?
A: "I like Georgia a lot it's a great school with great coaches. They are recruiting me heavily, too."
Q: What are the key factors that will go into your decision?
A: "When it comes down to my decision, I am looking for what defense fits me and how are the coaches coaching."
Q: Have you decided when you will commit to a school? If so when?
A: "Still piecing together but Georgia will be in my top five."
Q: Who's your primary recruiter at UGA?
A: "Evan Miller. He's coach Dan Lanning's recruiting assistant."
Q: What do you think of Lanning?
A: "I think he's a great coach with a great personality, who cares about his players."
Q: What do you think of Kirby Smart?
A: "I think he a great head coach and person."
Q: Have you been to visit Athens yet?
A: "I will April 20th through April 23rd."
Q: Are you excited for G-Day and the visit? What would it mean to you as a recruit if you saw Sanford Stadium full of fans for the spring game?
A: "I am excited! And it would mean a lot."
Q: Has Georgia always been somewhere you were interested in?
A: "Yes."
Q: Do you have anything you want to say to Bulldog Nation?
A: "Go Dawgs!"
Chris Braswell Film:

---