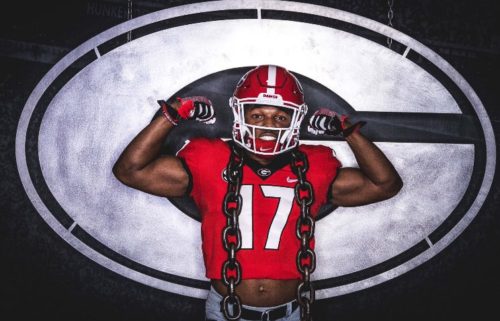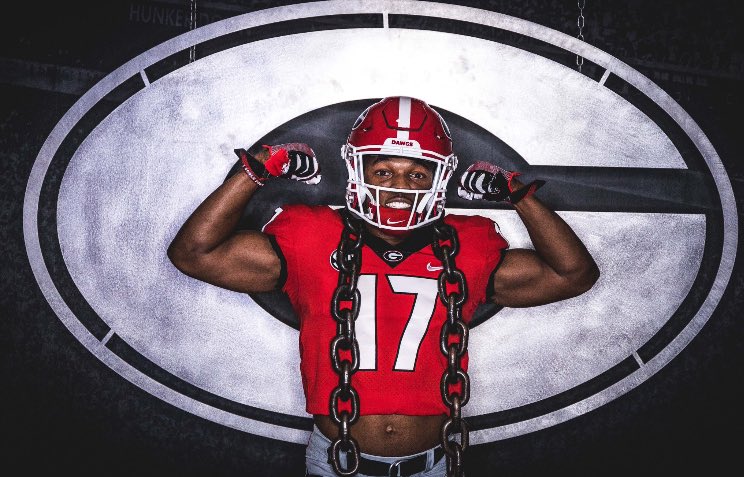 UGA Recruiting Daily Thread
Three-Point Stance
1: Find a Small but Stout Offensive line for the 2019 Class
Something that every recruiting class needs is at least three to four offensive lineman. In the last two recruiting cycles, the Bulldogs took five in 2018 and 2017. Now that Georgia has built some depth at the position, the 2019 class only needs to take three maybe four in certain circumstances.
It appears all three commits will be offensive tackles as the Bulldogs racked up with guards the last two classes. However, if a prospect like Clay Webb wants a spot, I expect the Bulldogs to make it happen. Georgia must be strategic in its choices though. Sam Pittman started a trend with huge tackles, and it should continue in 2019. Texas has some of the most talented tackles, and I expect Pittman and company to visit the Lone Star state regularly. However, the state of Georgia has plenty of talent to chose from particularly, Warren McClendon. He's one of the best tackles in the country and it's between Georgia and South Carolina. As long as Georgia keeps doing what it's doing I expect McClendon to be one of the three and have two big additions joining him.
2: Secure a 2019 Quarterback
Another thing Georgia needs to capitalize on is a quarterback for the 2019 class. This will probably be the toughest for the Bulldogs because of Jake Fromm and Justin Fields already on the roster. What may work for Georgia is a quarterback not as highly ranked, but one that's a workhorse. A player that just wants to be a part of a team at the next level.
Now, I'm not saying don't go after the best of the best for 2019, I'm saying try and find one that wants to don the G. There are plenty of top-tier quarterbacks left, like Jayden Daniels, but I'm not sure how feasible it would be for Georgia to bring in four five-star quarterbacks in a row. However, not all the best quarterbacks are five-stars, remember, David Greene was a three-star.  Georgia just needs to get a guy that fits the mold. By taking a quarterback each class, depth grows which allows Georgia to redshirt stars if need be.
3: Next Man up without Pappoe
Owen Pappoe surprised the Bulldogs Nation by picking Auburn on May 1. Now the underlying question is, does Georgia continue pursuing him or find another inside linebacker? In my opinion, I believe Georgia does a mixture of both. Obviously, when a recruit of Pappoe's caliber comes along you don't stop recruiting him until the pen hits the paper. However, when there is a player just as good, if not better, you go after him too, right?
Nakobe Dean ranks as the No. 1 ILB on 247Sports Composite Rankings. He's instinctive and shows a lot of leadership on the field. The Bulldogs need to find some inside linebackers to not only replace Roquan Smith but Natrez Patrick who graduates this season. Dean could be the ideal candidate for Georgia, especially if Pappoe shuts down his recruitment. He visits this weekend, and I expect good things to come from this visit. Dean has everything Georgia needs at the Mike position and I expect Georgia to begin recruiting him twice as hard.
---