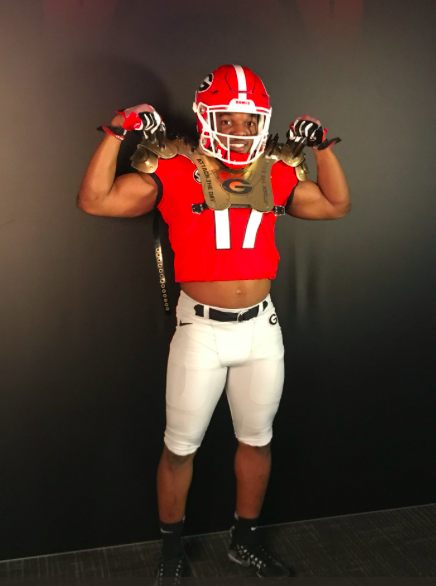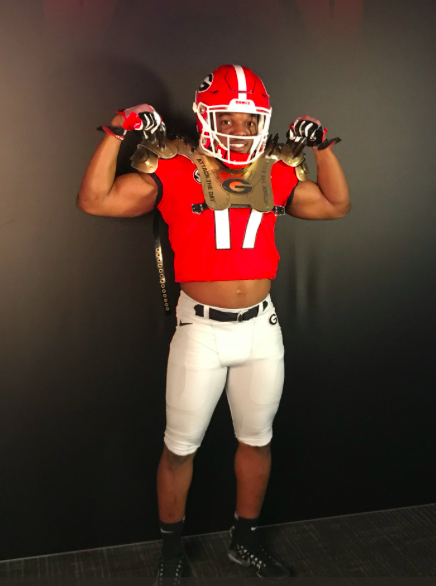 UGA Recruiting Daily Thread
*Any Rankings presented below are from 247Sports Composite Rankings*
With the recent commitment of Owen Pappoe to the Auburn Tigers, I decided to take a look at the inside linebacker position. I pulled the one linebacker Georgia offered that could potentially replace Pappoe's role in this 2019 class. Georgia received a blow when Pappoe chose the Tigers over them, and that recruitment probably isn't done. However, does Georgia want Pappoe still? Or does the Bulldogs turn their search in another direction?
With Early Signing Day coming up in roughly seven months, Georgia's either got to continue pushing for Pappoe or steer in another direction. As of May 2, 2018, I expect Georgia to go another direction, and this young man could be it.
---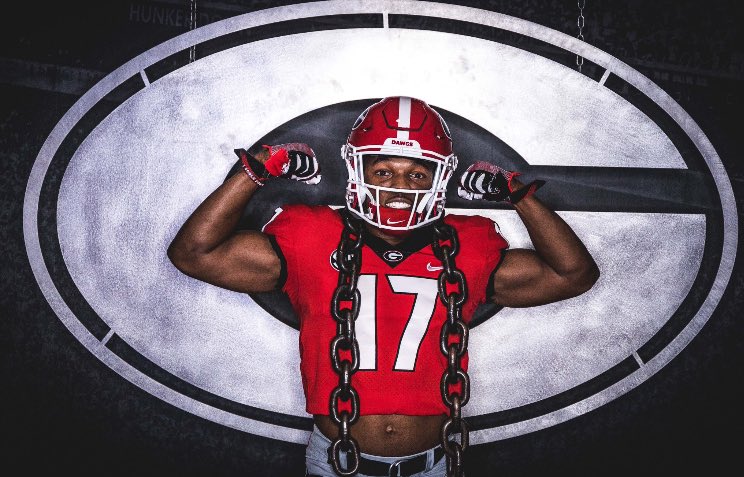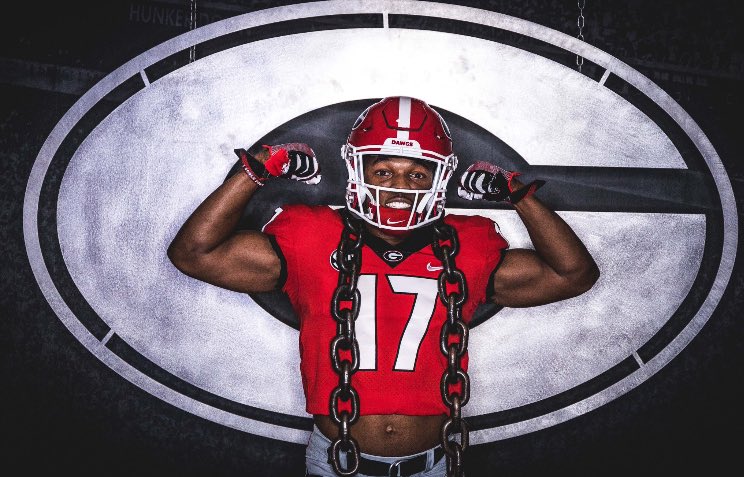 Nakobe Dean
CLASS: 2019 
POSITION: ILB
HT, WT: 6-0, 215
SCHOOL: Horn Lake 
CITY, STATE: Horn Lake, Mississippi
STATUS: Undeclared 
# OF OFFERS: 21 offers

UGA OFFER: Yes, April 27, 2017
NEWS:
Nakobe Dean is a five star inside linebacker from Horn Lake, Mississippi. He stands at 6-0, 215 pounds, runs a 4.65 40-yard dash, a 4.38 shuttle and has a 41.20 vertical. Dean ranks as the No. 24 overall player, the No. 1 ILB and the No. 1 prospect in Mississippi. He currently holds 21 offers with the latest coming from Stanford on February 28. Dean received an offer from Georgia on April 27, 2017. The last time he came to campus was on March 3. Since his visit to Georgia, he visited LSU on March 17, Ole Miss March 30-31, Alabama on April 7 and back to Ole Miss on April 28.
According to his 247Sports Profile, it's between Alabama at 33 percent, Ole Miss at 33 percent, Cloudy at 11 percent, LSU at 11 percent and FSU at 11 percent. So it seems Georgia's out of the picture, right? In my opinion, not at all. Georgia may have hit it at the perfect time to let him know that he's at the top of the list. Dean told me, "I love nearly every aspect of the university and their football program." Dean already said he would be back to campus, and I expect that to happen in the next few weeks. He's a competitor and doesn't shy away from it, and I  got that just from having a short conversation with him.
Dan Lanning recently visited him in Mississippi and Georgia appears to be right back in the mix of everything. I  expect Georgia to come hard at Dean with seven months to go until the early signing period. If anyone replaces Pappoe's spot, it would have to be Dean. 
Film Review:
First off, here are some of his stats from Max Preps. In the 2017 season, he recorded 95 solo tackles, 147 total tackles, and 9 sacks.  Dean runs a 4.74 40-yard dash according to his hudl profile too. However, I'm not sure how updated that 40-yard dash is because he can cover some serious ground.One of the first things I notice is his ability to cover the field, wherever the play is he seems to be there. He's a headhunter, and deadly off the edge. Dean shows a high IQ of the game on the field. He sees things before it happens.  Dean's instinctive and his tackling technique is almost perfect.
I like his open field tackling, and ability to direct his defense. It's clear he's a natural leader on the field. However, his best quality is his vision and ability to see the play happen. During his six minutes hudl video, I see forced fumble after forced fumble from him. I hate to say it but he reminds me of a Roquan Smith. His natural ability to take control and stocky build reminds me of Smith's. It's hard to say that, but the instinct, vision, and IQ are there, he just needs a coach to develop him into the next level.
If you haven't watched his film, I highly recommend it.
Highlights –

---