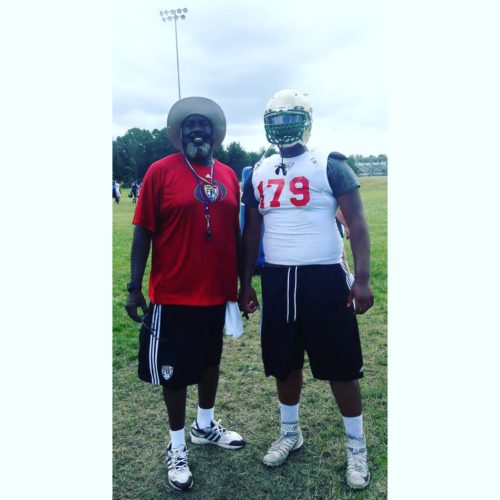 UGA Recruiting Daily Thread
TODAY'S FEATURED PROSPECT
Xavier Truss is a four-star offensive tackle from Warwick, Rhode Island. According to the latest 247Sports Composite Rankings, he ranks as the No. 14 OT and the No. 1 2019 prospect in Rhode Island. Truss currently holds 31 offers with the latest coming from Louisville on March 6. He visited Ohio State on April 16 and Michigan on April 14. Georgia offered the OT back on February 6. Truss's recruitment appears wide open with PSU in the lead. Georgia needs an OT for the 2019 class and Truss has one of the best films in the 2019 class.
Xavier Truss Interview:
Q: How is the overall recruiting process going for you so far?
A: "The process has been a great and humbling experience for me so far. I've learned a lot and have gotten to some pretty awesome places."
Q: What do you think of Georgia? How hard are they recruiting you? And what are some things they are telling you?
A: "I loved UGA when I was there. It had an awesome feeling to it and I'll get again when I take an OV. UGA is definitely one of the schools that are recruiting me the hardest, but at the same time, they're not trying to put pressure on me so it's nice getting to talk to these coaches every day without feeling any pressure. They keep reminding me that they want me bad and they can't wait to have me back. I can't wait to be back."
Q: Any top schools yet? if so who?
A: "I have my top schools right now, but I'm going to keep my list kind of to myself.
Q: Have you decided when you will commit to a school? If so when?
A: "I'm most likely going to sign in December on Signing Day."
Q: Are any of the 2019 commits trying to recruit you to Georgia? If so who?
A: "I haven't heard from any other UGA prospects about UGA yet, but maybe soon."
Xavier Truss Film:
---