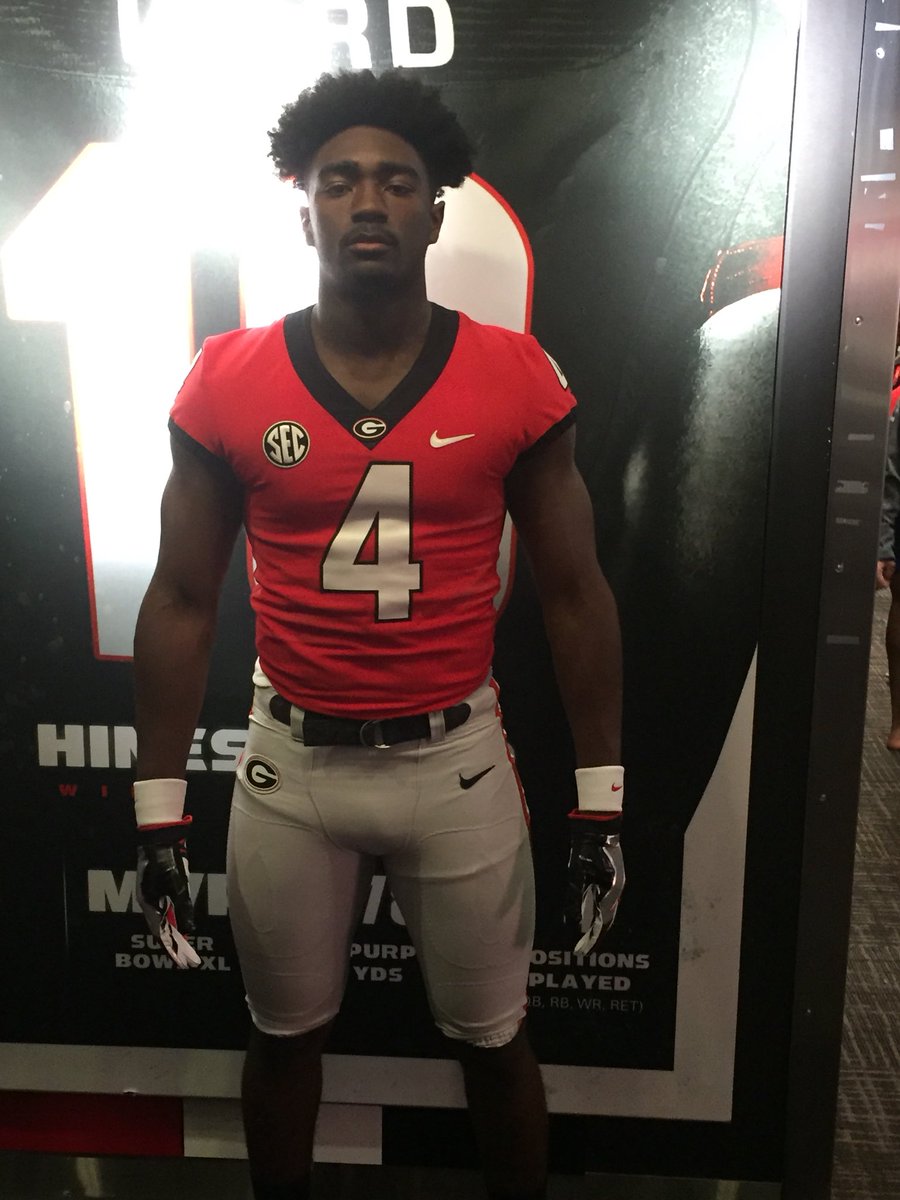 Dawg Daily Thread
TODAY'S FEATURED PROSPECT: Rian Davis
*All rankings are from 247Sports latest rankings*
Rian "Trouble" Davis is a four-star outside linebacker from Apopka, Florida. He's 6-2.5 233 pounds. According to the latest 247Sports Composite rankings, he ranks as the No. 170 overall player, the No. 11 OLB and the No. 25 prospect in FL. Davis holds 40 offers with the latest coming from LSU on May 16. Georgia offered on March 3. He visited Georgia last week for the second time this spring last week and expects to visit Louisville next week. Davis was in Athens back on March 4 too.  On May 3, he released a top 12 and tells me he's releasing a top 4 on June 11. His top 12 included Georgia, Houston, Louisville, Oregon, Texas, Clemson, Arizona State, Alabama, Miami, Ohio State, Indiana and NC State.
Davis is a big-time prospect that Georgia needs to grab a hold of if possible. He plans on committing by the end of the summer, and it'll be interesting whether or not Georgia did enough last week to get him.
Rian Davis Interview:
Q: How is the overall recruiting process going for you?
A: "The recruiting process is going well for me right now."
Q: Do you have any Schools in the running where you'll take your official visits?
A: "Yes, I do! I'll be releasing a top-4 June 11th and I'll take officials to all of those schools."
Q: What do you think of Georgia?
A: "I think very highly of Georgia and I like them a lot."
Q: How hard are they recruiting you? And what are some things they are telling you?
A: "They're recruiting me very hard and just keep telling me how versatile and how they believe I can play any LB position."
Q: Who's your primary recruiter at UGA? What do you think of Kirby Smart?
A: "My primary recruiter is Coach Schumann and I like coach Smart. I think he's a great dude."
Q: Have you visited UGA recently? If so how'd that go?
A: "Yes, I visited Georgia last week and I had a great time."
Q: What do you think of Schumann? What are some things he likes about you?
A: "I think coach Schumann is a great coach and good person. He likes my speed, power, and how I am able to play middle linebacker or outside."
Q: What are the key factors that will go into your decision?
A: "Some key factors will be my relationship with the coaches and the players. Then the academics of the school."
Q: Any top schools? if so who?
A: "Yeah my top group is, Louisville, Georgia, Alabama, Texas, Clemson, and Miami."
Q: Have you decided when you will commit to a school? If so when?
A: "I'll be committing sometime in late July or early August."
Q: Are any of the current UGA commits talking to you and trying to get you to come to Georgia?
A: "Oh yeah, Nolan Smith is always talking to me about coming to UGA."
Rian Davis Flim:
---