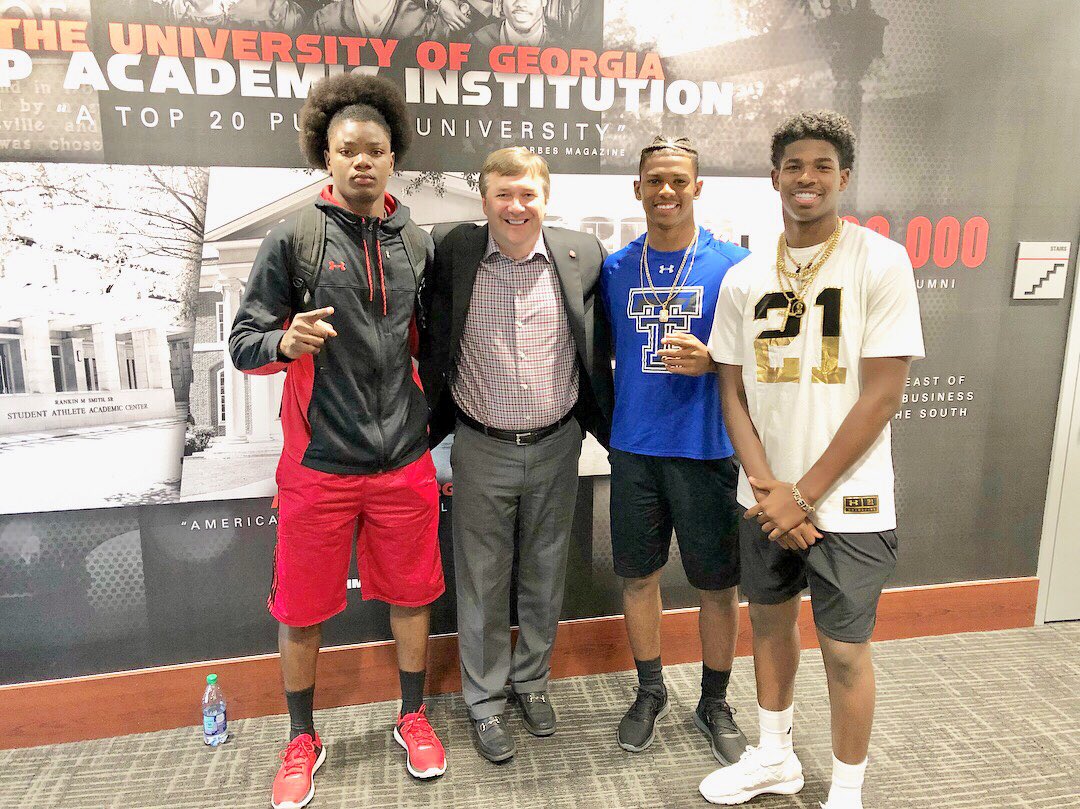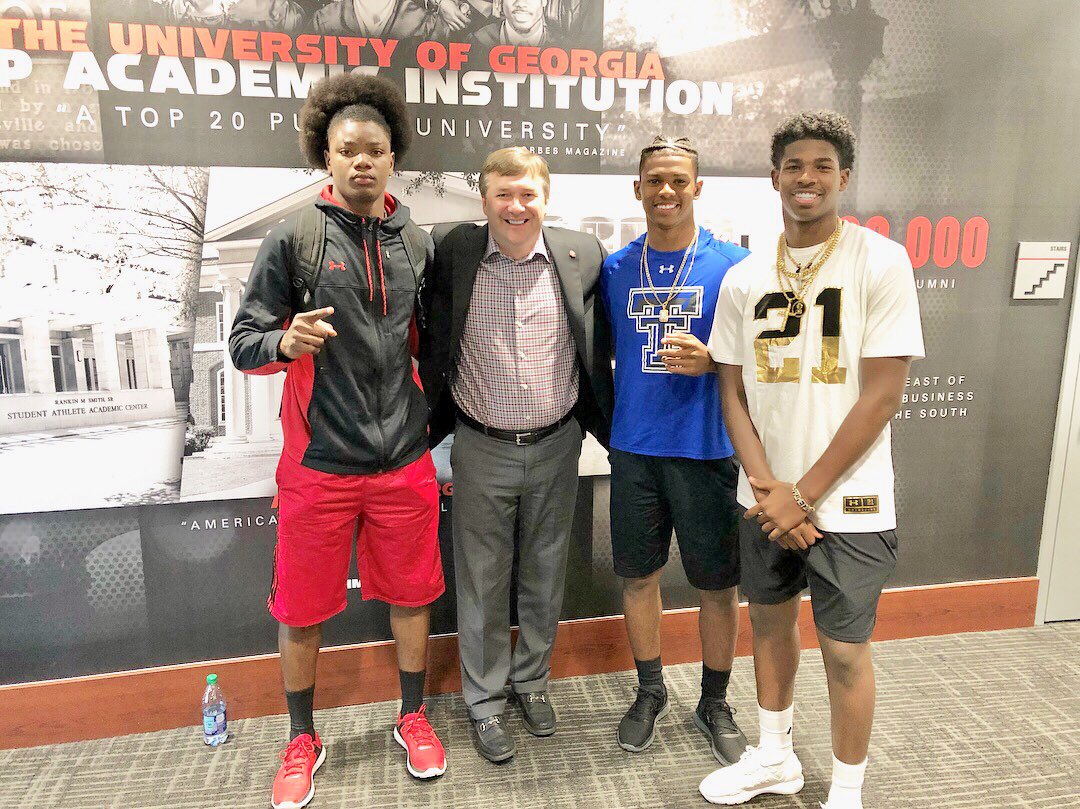 UGA Recruiting Daily Thread
TODAY'S FEATURED PROSPECTS
*Any Rankings presented below are from 247Sports Composite Rankings*
Jonathan Mingo
CLASS: 2019
POSITION: S
HT, WT: 6-1 195
SCHOOL: Brandon
CITY, STATE: Brandon, MS
STATUS: Undeclared 
#OF OFFERS: 7 offers 
UGA OFFER:  Yes, March 
NEWS:
Jonathan Mingo is a three-star safety from Brandon Mississippi. He stands at 6-1 195 pounds. According to 247Sports latest composite ranking, he ranks as the No. 54 safety and the No. 24 prospect from Mississippi. Mingo currently holds seven offers with the latest coming from Notre Dame on May 2. His 247Sports account says that Ole Miss has a 67 percent chance, Mississippi state at 17 percent and 17 percent cloudy. Mingo visited Ole Miss on February 17 and April 7.
Coaches from Alabama and Ole Miss visited him on April 25. Despite being a three star, Mingo has schools seriously after him. Georgia offered on March 31, and he's had that as his pinned tweet since. The Bulldogs have a shot at this one if they push for him hard enough. 247 has Georgia at 'warmer' for Mingo, and it'll be an interesting summer for him. He plays both wideout and safety, so seeing what coaches want from him at the next level interests me.
Film Review:
Wideout
The first thing I noticed when I pulled up his hudl is that he runs a 4.4 40-yard dash. He's a quick guy but has a great build. Mingo's big-bodied and physical. His film has him on both sides of the ball. I like seeing that because he knows what it takes to be a wideout while also a safety. This can help him read coverages and be in the right places.
As a wideout he's got a great set of hands, his routes are crisp and he makes some nice grabs. Mingo doesn't miss a ball. Most of his routes are short out and flat routes. He doesn't have to travel far to get open and catch the ball. Mingo has perfect control of his body and is used on those tight sideline routes to get the first down. It appears he plays more WR than safety, but I expect Georgia to come at him for the secondary depth needs.
Safety:
Mingo's speed helps him keep up with the quickest receivers. He knows where to place his hands and hits hard. Mingo needs some work on avoiding getting silly interference calls. His open field tackling impresses me. He's smart and sees the ball well regardless if he's on offense or defense.  I like his size for a safety. The only thing that needs work is his space between him and the receiver. Mingo's aggressive and knows both sides of the ball, but regardless he's an athlete that appears very coachable.
Highlights –
Lewis Cine
CLASS: 2019
POSITION: S
HT, WT: 6-2 180
SCHOOL: Trinity Christian School
CITY, STATE: Cedar Hill, Texas 
STATUS: Undeclared 
#OF OFFERS: 36 offers 
UGA OFFER: Yes, December 8, 2017
NEWS:
Lewis Cine is a four-star safety from Cedar Hill, Texas. He stands at 6-2 180 pounds. According to 247Sports latest composite ranking, he ranks as the No. 41 overall player, the No. 3 safety and the No. 7 prospect in Texas. Cine currently holds 36 offers with the latest coming from Alabama on April 30. Terry Smith from Penn State visited on May 1 and Jeff Banks from Alabama visited him on April 30. His 247Sports profile indicates that Penn State has a 100 percent advantage. However, I don't think that's case at all. He visited Georgia for G-Day and appeared to have enjoyed the visit a lot. Georgia's in the mix for this one, and it wouldn't surprise me if it didn't go down to the wire.
Film Review
Cine is a headhunter. He hits hard and is so physical. Cine plays well in coverage and can predict what the play is. His size makes him tough to go against as a wideout. Cine's fast, athletic and has everything you want in a safety. He outmans most of the wideouts he faced while at his former school Everett High School in Massachusetts. Cine appears to have a high football IQ and is really fast. He's instinctive and you can tell football comes easy. Cine follows the quarterback's eyes and executes on their mistakes. He's a nice target and with the right strength and conditioning program will be a stud at the next level.
Highlights –
---