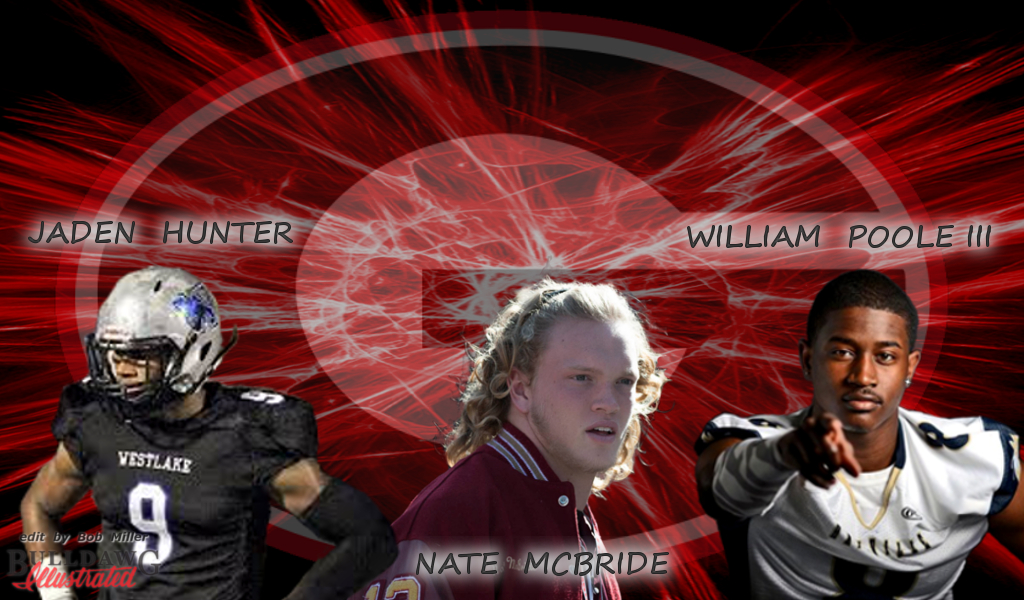 For the second weekend in a row, the Bulldogs will be hosting a number of 2017 prospects; so, who's on official visit to Georgia?

Bulldawg Illustrated has confirmed that five defensive backs will be on official visits and include undeclared prospects Latavious Brini, Ameer Speed, and Eric Stokes, Jr. along with Jamyest Williams, who is currently committed to South Carolina, and William Poole III, who has been committed to UGA since April 16th of last year. There has been a lot of back and forth on the message boards and on social media over whether or not Jamyest Williams will flip his commitment from the Gamecocks to the Bulldogs, and if he does, is he being recruited to play on defense at cornerback or as an offensive and special teams "weapon" in a role similar to how Isaiah McKenzie was used last season in the Georgia offense? Keep your eyes on the visits of Brini, Speed, Stokes, and Williams and how well they go to see whether or not UGA can land one of them.
In addition to those DBs, the Bulldogs are hosting another JUCO defensive lineman this weekend. Larrell Murchison is a defensive tackle out of Louisburg College in North Carolina. The 6 foot 4 and 282 lbs d-lineman played his high school football at East Bladen in Elizabethtown, NC. He is currently committed to Ole Miss and is currently scheduled to take an OV with the Rebels next weekend on January 27th. Could Georgia be trying to flip Murchison with the knowledge that Aubrey Solomon might not stay within the borders of the Peach State or in case current DT commit DeVonte Wyatt plus a flip himself from the Bulldogs back to the Gamecocks?
Speaking of Wyatt, he is also scheduled to visit this weekend along with current UGA commits Jaden Hunter, Matt Landers, and Nate McBride. Here is the full list of official visits:
---
VISITING JANUARY 20TH WEEKEND

UNDECLARED
Latavious Brini – 2017 CB, 6-2, 200 lbs, 4-star, Mater Academy Charter School, Hialeah, FL
Ameer Speed – 2017 CB, 6-3, 195 lbs, 3-star, Sandalwood HS, Jacksonville, FL
Eric Stokes Jr. – 2017 CB, 6-0, 170 lbs, 3-star, Eastside HS, Covington, GA
COMMITTED ELSEWHERE
Larrell Murchison – 2017 JUCO DT committed to Ole Miss, 6-4, 282 lbs, 3-star, Louisburg College, Louisburg, NC
Jamyest Williams – 2017 CB committed to South Carolina, 5-8, 170 lbs, 4-star, Grayson HS, Loganville, GA
COMMITTED TO UGA
Jaden Hunter – 2017 LB, 6-2.5, 218 lbs, 4-star, Westlake HS, Atlanta, GA
Matt Landers – 2017 WR, 6-5, 182 lbs, 3-star, Admiral Farragut Academy, FL
Nate McBride – 2017 ILB, 6-1, 223 lbs, 4-star, Vidalia Comprehensive, Vidalia, GA
William Poole III – 2017 CB, 6-0, 180 lbs, 4-star, Hapeville Charter School, Atlanta, GA
DeVonte Wyatt – 2017 DL, 6-4, 300 lbs, 3-star, Towers HS, Decatur, GA

---