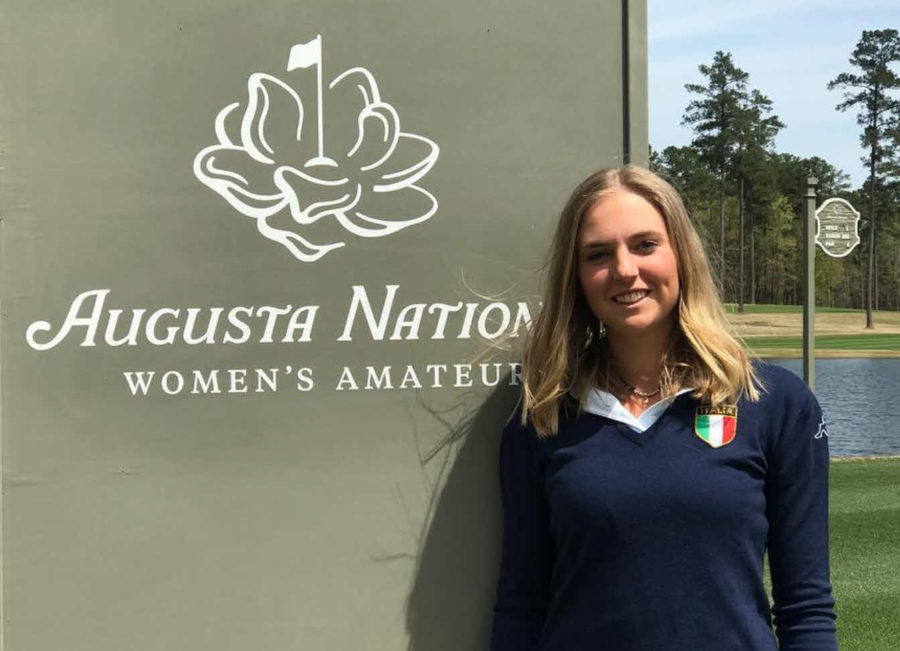 Georgia's Caterina Don made the cut to compete in Saturday's final round of the Augusta National Women's Amateur, but only after an anxious couple of hours on Thursday. 
The Bulldog sophomore shot 6-over 150 over 36 holes on Wednesday and Thursday. She is tied for 21st overall and is one of 30 golfers from the original field of 82 who will play at famed Augusta National Golf Club on Saturday.
When Don signed for her 77 on Thursday at around 2:15, her tally was one shot below the projected cut. About 10 minutes later, Don's status shifted to being involved in a playoff for the final spots in Saturday's field. Less than an hour after that, Don slid above the projected cut as golfers on the course fell below her on the leaderboard.
"You want to play good enough to make the cut but it's hard because you don't know what the cut is going to be," Don said. "I was just trying to find a way to make par. I knew the scores were going to be high. I knew I had to just hang in there."
It wasn't until close to 6:30, when the final golfers wrapped up play, that Don finally knew she would not need to return to the course.
"I think it was like four hours, but if felt like it was 10," Don joked. "At one point, we thought there might be a playoff at 8-over. Then I kept on wondering if I needed to get back out there and warm up for a playoff."
Eventually, Oklahoma State's Maja Stark earned the final qualifying spot with a birdie on the first hole of a 5-for-1 playoff.
"I'm not going to lie, I was struggling out there," Don said. "This course is tough. It's really, really long and the greens are so firm. If you make a mistake, chipping onto the greens in this wind was almost more difficult than anything. I don't know if I've ever played such a tough golf course. I mean, you have the 80 best players in the world and only four scores are even or better."
Rose Zhang and Ingrid Linblad are tied atop the leaderboard at 1-under 143.
Don tied for 12th in the inaugural ANWA event two years ago. She is one of nine golfers to advance to the final round of each tournament. In 2019, Don shot 73 at Augusta National and finished the 54-hole tourney at 2-over 218.
"I'm very excited to make the cut," Don said. "You have no idea. It's Augusta and you get to compete at Augusta National. I don't know if I have a chance to win, but I'm going to try to beat my previous score. I thought about trying to break the course record, but I asked my caddy and he told me it's 61 so I guess I'll just try for my personal record instead."
Bulldogs Candice Mahé and Isabella Holpfer did not advance to Saturday's final round but will get to play a practice round at Augusta National on Friday. Mahé, who shot 77 on Tuesday, posted an 83 on Wednesday. Holpfer recorded rounds of 79 and 85.
The three Georgia golfers are among the world's premier amateurs competing in the 2nd Annual Augusta National Women's Am. All 82 golfers in the field will play at practice round at Augusta National on Friday. On Saturday, Don and the rest of the top-30 on the leaderboard will play the tournament's final round at Augusta National, just five days before the Master's begins on the same course.
NBC will televise Saturday's competition live from noon-3:00 p.m. ET., and live scoring will be available at www.anwa.com.