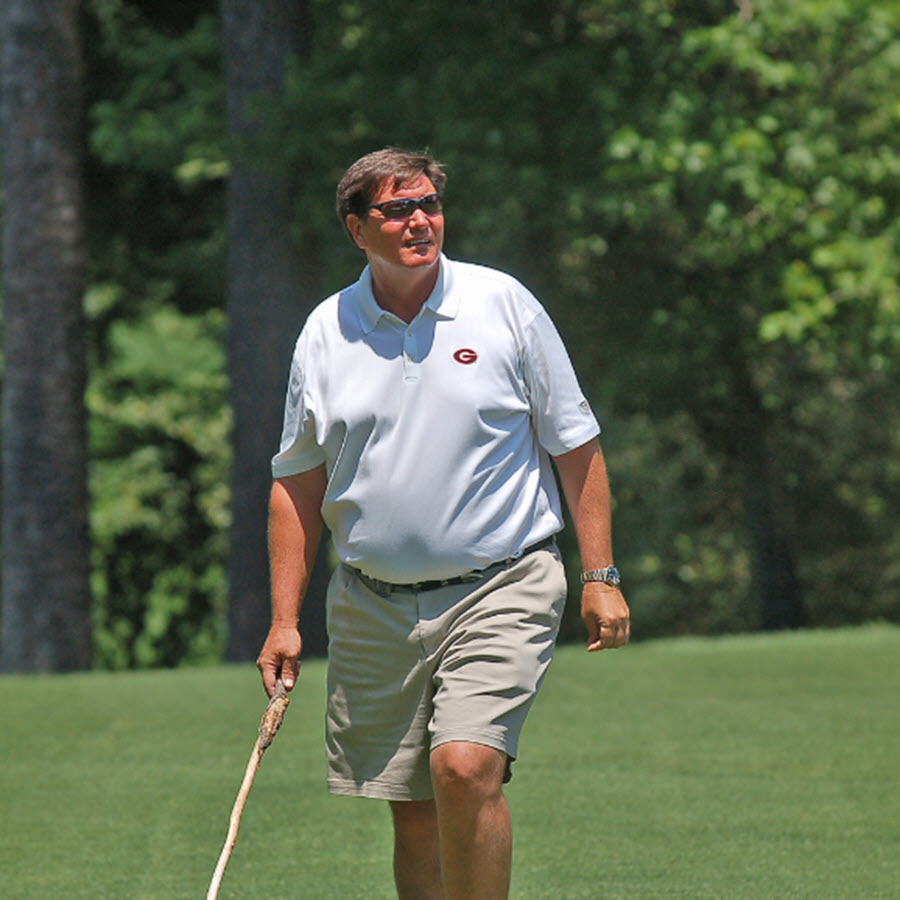 Buck Brumlow, Maxwell Ford, and Blake Parkman — all natives of the Peach State — have signed national letters of intent with the Georgia men's golf team, according to an announcement Monday by Bulldogs head coach Chris Haack.
"We are excited to have Buck, Maxwell, and Blake join our program," Haack said. "We could not be happier that they all decided to stay in Georgia and compete for the Bulldogs. We have lofty expectations for all of them, but they can handle those expectations. They are talented young golfers who will continue to improve at the college level. They will be great additions both on and off the course, and we look forward to them coming to Athens next year."
Brumlow is from Cartersville and attends Cartersville High School. He won the 2019 Georgia Four-Ball Championship and qualified for the 2021 U.S. Amateur Four-Ball Championship at Chambers Bay. Brumlow has posted four top-10s in AJGA events, including runner-up efforts in the 2018 Evitt Foundation RTC Junior All-Star and City of London Junior Championship. Brumlow was named the 2017 SJGT Player of the Year after winning the UGA Golf Course Junior Classic, the SJGT Championship, and the Dalton Junior, and placing seventh in the UGA Invitational and 12th in the SJGT Tournament of Champions.
Ford hails from Peachtree Corners and goes to Rivers Academy. He is ranked No. 11 nationally and No. 2 in Georgia by the AJGA. Ford has qualified for the 2021 U.S. Amateur Four-Ball Championship at Chambers Bay. He won the 2019 Jones Cup Junior Invitational and the 2018 Evitt Foundation RTC Junior All-Star and the AJGA Junior All-Star at Cooks Creek. Ford has posted top-10s in six additional AJGA tournaments. He won the SJGT's 2018 Chattahoochee Junior Classic, the 2017 Berkeley Hills Junior Classic and Furman Junior Classic, and the 2016 Berkeley Hills Junior Classic.
Parkman lives in Cumming and attends South Forsyth High School. He placed second in the AJGA's 2019 D.A. Points Junior Championship and sixth in the Greenwood Junior Championship and had top-20 finishes in three other AJGA tournaments. Parkman was named to the 2019 AJGA Scholastic Honor Roll. He won the SJGT's 2018 and 2019 Southeastern Junior, setting the tour's low round record of 62 during the latter. Parkman added top-10s in seven other SJGT tournaments. His father, Kanon, was a kicker for the Georgia football team in 1991, 1993, 1994, and 1995.