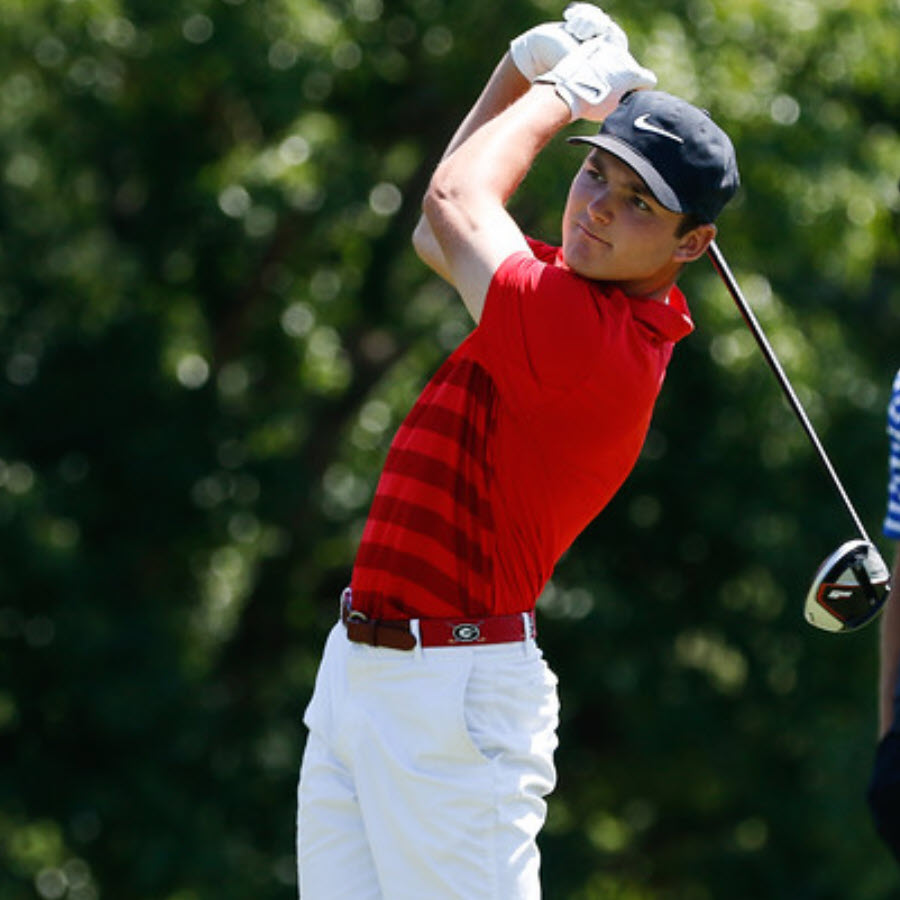 Three members of the Georgia men's golf team received yearly awards from the Southeastern Conference on Thursday.
Junior Spencer Ralston and freshman Trent Phillips earned First-Team All-SEC honors, while Phillips headlined the All-Freshman Team as the SEC Freshman of the Year. Sophomore Davis Thompson was chosen for the All-SEC Second Team as well as the SEC Community Service Team.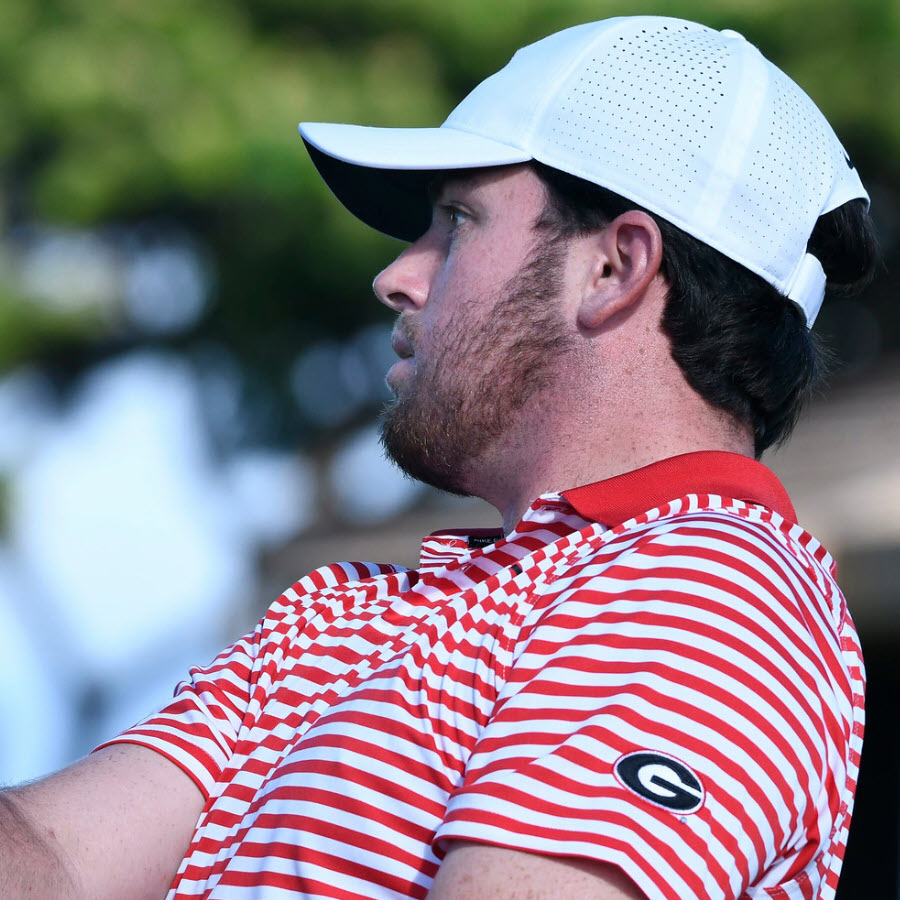 Ralston, a native of Gainesville, Ga., leads the Bulldogs with a 70.12 scoring average. He won the Linger Longer Invitational and has a total of six top-10 and 10 top-20 finishes this season. Ralston was a member of the All-Freshman Team in 2017 and was a Second-Team pick in 2018.
"I could not be prouder of these three guys," Georgia head coach Chris Haack said. "They have worked extremely hard and have been great leaders for our program this season, and they are deserving of these recognitions. To be chosen for these awards by the league's coaches is a great honor."
Phillips, from Inman, S.C., becomes the eighth SEC Freshman of the Year in school history, joining Mark Northey (1996), Kevin Kisner (2003), Brendon Todd (2004), Brian Harman (2006), Hudson Swafford (2007), Harris English (2008), and Bryden Macpherson (2010). Phillips boasts a 70.16 average, including a team-best 18 rounds in the 60s, with six top 10s and 10 top 20s.
Thompson, a native of Auburn, Ala., claimed medalist honors at the NCAA Athens Regional at the UGA Golf Course on Wednesday to give him four top 10s and seven top 20s this season. He holds a scoring average of 70.61. This marks his first All-SEC recognition.
The Bulldogs will compete in the NCAA Championships May 24-29 at Blessings Golf Club in Fayetteville, Ark.