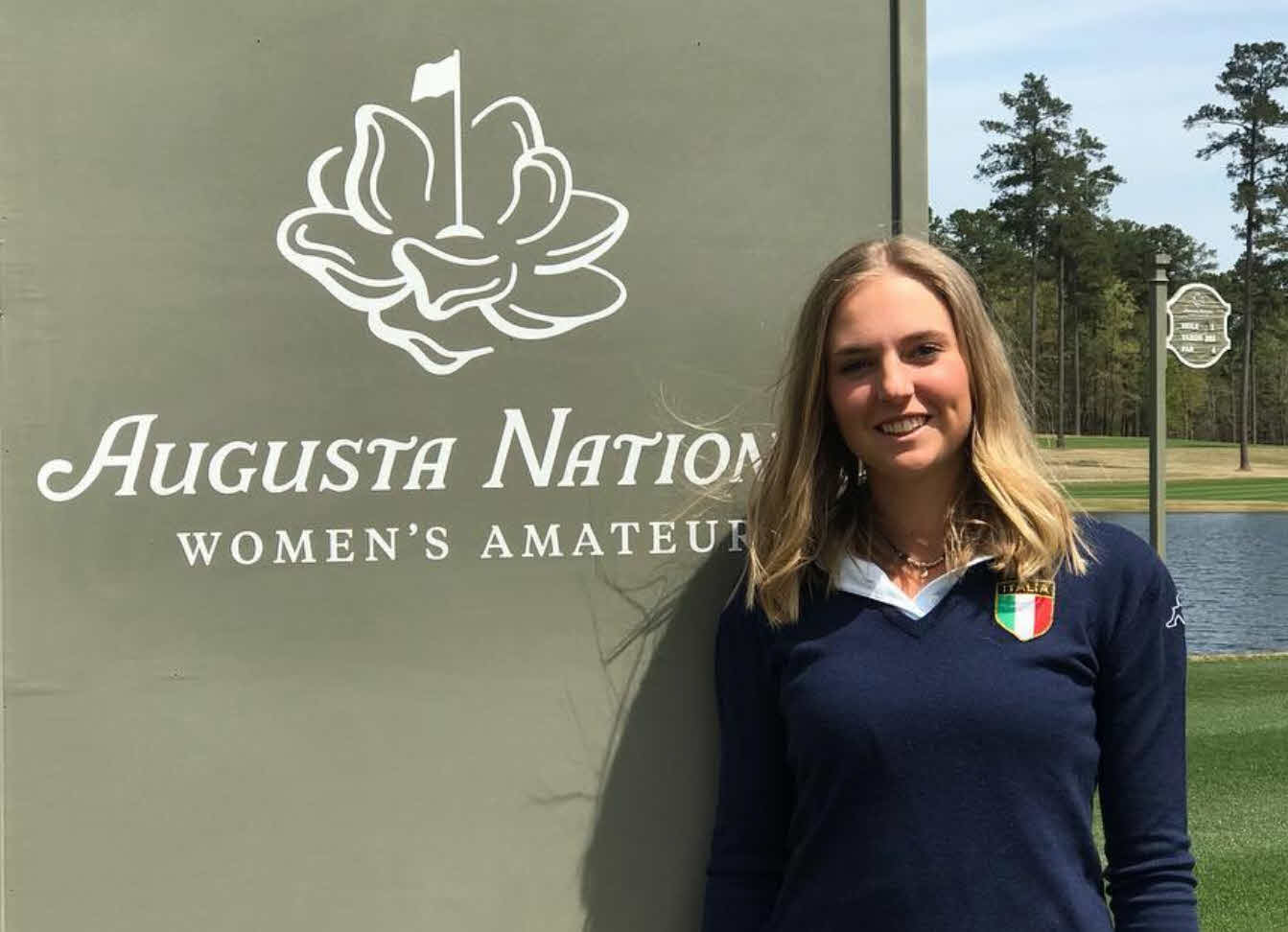 The Georgia women's golf team will christen its 2020-21 season on Monday when the Bulldogs open play at the Blessings Collegiate Invitational in Fayetteville, Ark. The Bulldogs will be competing with every other SEC men's and women's team in the 54-hole tourney that will be televised on the Golf Channel.
The tournament will be Georgia's first action since last ended prematurely in March due to the COVID-19 pandemic.
"I'm scared somebody will pinch me and I'll wake up and it's really not happening," head coach Josh Brewer said. "I'm happy for the team and the conference. We're excited and definitely ready to go tee it up. It's why we coach and why student-athletes come to college instead of trying to play professional golf. There are a lot of happy people here in the Boyd Center."
The Bulldogs' lineup will feature Caterina Don, Jenny Bae, Jo Hua Hung, Candice Mahe and Isabella Holpfer.
In addition to the women's and men's competitions, the tournament also will crown a champion from the combined results of each school's teams.
"This gives each school the chance to show who really is the golf power in the conference," Brewer said. "We're excited to be able to compete as one team with our guys. This is a really unique situation and gives us the chance to showcase both sides of Georgia Golf together."
To assist with proper social distancing, teams will be paired with all five golfers playing together instead of the traditional format of playing with different schools.
"I think it's going to be nice," Don said. "We always want to cheer each other on, but it won't be like when you're cheering for somebody that is playing in front of you or in back of you. It's going to be nice to be able to support your team if it's a great day and push each other if it's not a really great day. We can give each other support that you wouldn't get if you were playing with another team.
"It's going to be different in some ways, but we're used to it," Don added. "It will be just like playing in qualifying rounds because we are playing together as a team then. It is going to be a challenge because playing with five will take longer and you really have to focus."
Brewer believes the teams will adapt to the change.
"I think it will be a little different and might take a little getting used to, to where we are more comfortable day two and day three," Brewer said. "It'll be a very unique situation. As coaches, we've got to make sure they keep whatever their competitive edge is even though they are playing with some of their best friends. We will just have to adapt as we go through the event."
The Blessings tournament will be the first of three fall events for Georgia, all featuring almost exclusively SEC competition.
"In my shortened year last year, I didn't play against all of the other teams in the SEC," Don said. "It's kind of like having a small SEC Championship as the season opener. There are a lot of good teams and it is really a test and it is really interesting to see how that will go. It's going to be a great tournament."
The Golf Channel will feature live coverage on Monday-Wednesday from 4:00-7:30 p.m. ET.
Georgia will tee off from hold No. 10 at 11:03 ET on Monday and from No. 1 at 11:50 a.m. ET on Tuesday. Pairings for Wednesday's final round will be determined by the team leaderboard through 36 holes. Live scoring will be available via golfstat.com.
"Top to bottom I believe we are the best conference in the country," Brewer said. "We are happy to be competing, but we are not going there just to be happy. We want to try to be near the lead coming to the final day and win a tournament. The happiness, I hope is still there, because it means we played really well and had a chance to win. It gives some of the best competition in the world."