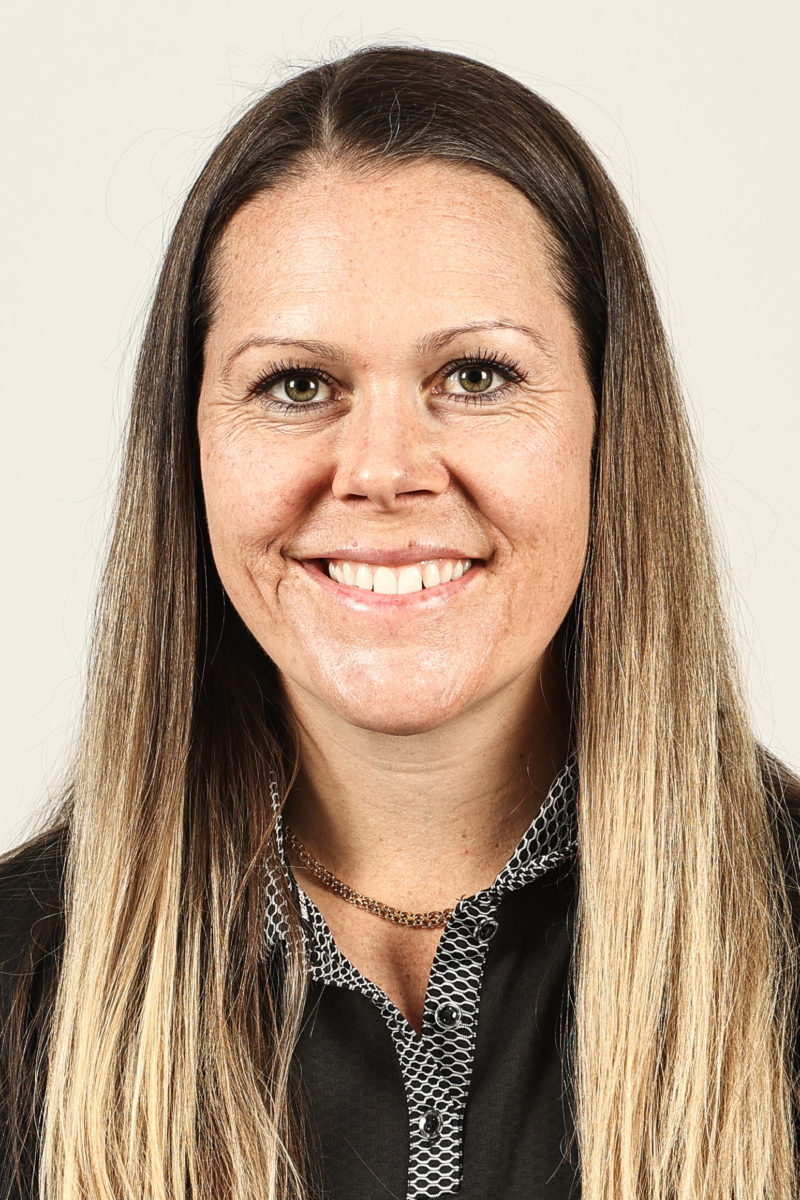 Caroline Westrup, a four-time All-American at Florida State and nine-year professional golfer, has been named assistant coach for the Georgia women's golf program, head coach Josh Brewer announced on Friday.
"Today is another exciting day in the storied history of Georgia women's golf," Brewer said. "I'm excited to have Coach Caroline added to our program as we strive to win another national championship and create the ultimate student-athlete experience. Coach Caroline's history of high-level golf and her ability to teach will allow us even greater success in our future. Every day is a great day to be a Georgia Bulldog, but today is just a little bit better."
"I'm super excited to start a new career and journey in my life," Westrup said. "I couldn't be happier having Georgia and Athens, which is such a nice city, as my first stop. I'm excited for me and my family to join the Bulldog family. I can't wait to share my experience with the girls on the team and for us to start working toward our goal for this season, which is to win a national championship."
Westrup sports an extremely long and successful competitive résumé.
A native of Ahus, Sweden, she joined the Swedish national team as a 14-years-old and won the 2006 Espirito Santo Trophy as medalist at the World Amateur Team Championships. Westrup helped lead Sweden to the three European team championships and also was a member of the victorious European team at the 2003 Junior Solheim Cup.
Westrup went on to play at Florida State from 2005-09 and became the only four-time All-American and the only four-time All-ACC honoree in program history. She was inducted into the FSU Athletic Hall of Fame in 2019. Westrup won a school-record five individual titles, and ironically her first collegiate victory came in Athens at the 2006 Liz Murphey Collegiate Classic.
"I have great memories of UGA and Athens since my first win in a college tournament was here," Westrup said. "It's kind of funny that now I'm back here."
Westrup led Florida State to four team championships and four appearances in the NCAA Tournament. She advanced to compete in the NCAA Championships three times as a Seminole – in 2006 with her teammates and in 2007 and 2008 as an individual. Westrup finished 11th at the 2007 national championships, which was then the highest individual finish ever by an FSU golfer.
Westrup was a standout off the course as well and was named to the CoSIDA Academic All-District team twice, the WGCA All-American Scholar Team three times and the All-ACC Academic team on four occasions.
Westrup then embarked on a professional playing career. She competed on the LPGA, LET and Symetra Tours and won two professional events, the LET's 2005 Ladies Finnish Masters (while still an amateur) and the Symetra's 2015 Sioux Falls GreatLIFE Challenge.
Since retiring from professional competition in 2018, Westrup has served as a coach at the IMG Academy in Bradenton, Fla.