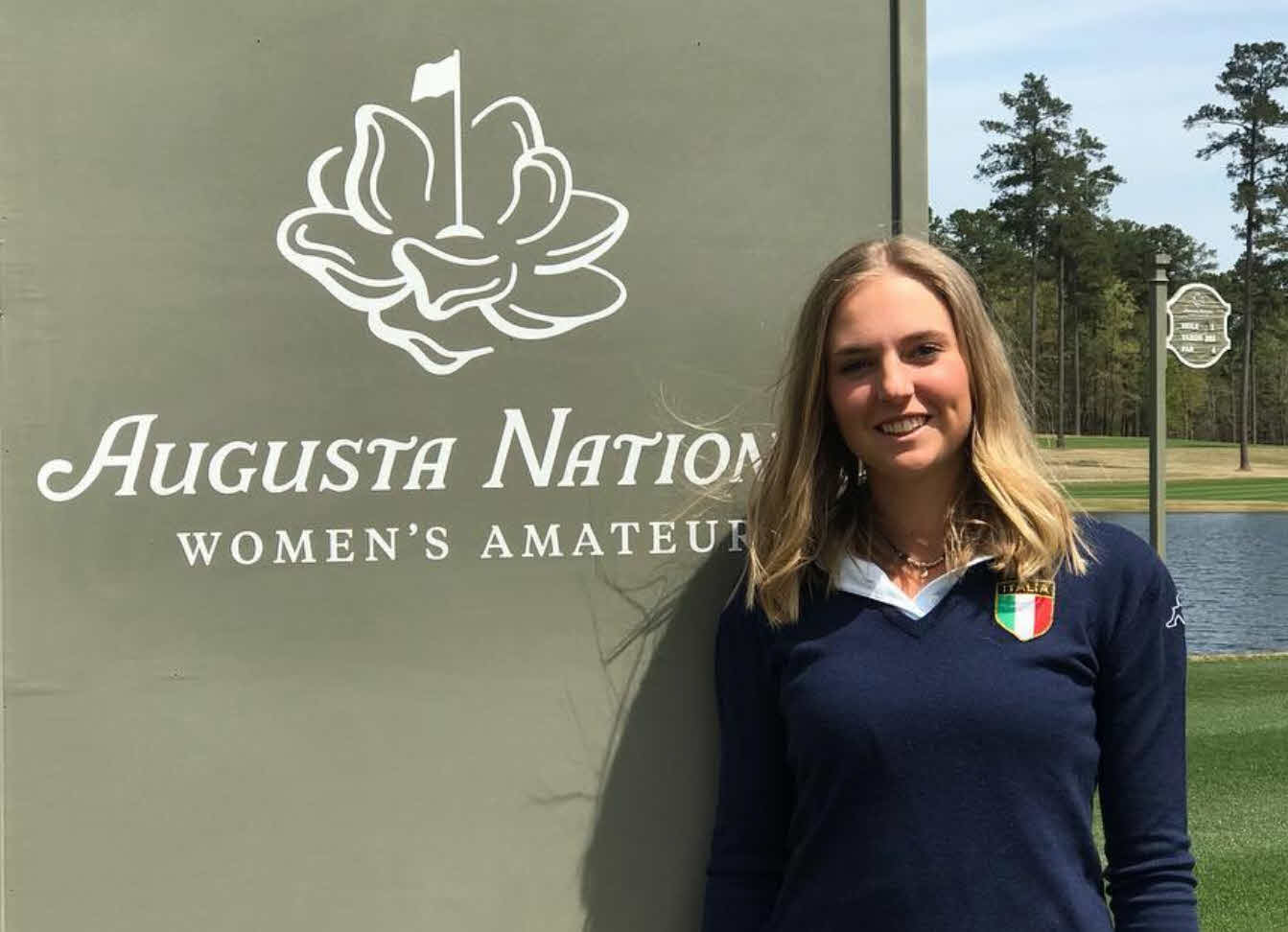 Georgia's Caterina Don is one of 20 premier amateur golfers who have been added to the field for the 2020 U.S. Women's Open Championship, which will be contested on Dec. 10-13 at Champions Golf Club in Houston, Texas.
"It's an amazing opportunity for me," Don said. "You grow up looking at (the top players in the world) and now I'm going to get to play with and compete against them. It obviously will be a good test to see where I am. I'm going to use it as an opportunity to learn and see where I can improve. They're doing things right or they wouldn't be where they are. I'm going to watch closely because there's definitely things I can improve upon, not only on the course but in practice and tournament management and things like that. I want to learn so I can be a better golfer."
"This is a special honor for Caterina and her family," Georgia coach Josh Brewer said. "It is well deserved as the selection process is a reward for playing two years of elite golf. In a year that has provided many challenges, it will be wonderful for Caterina to end it by playing in the U.S. Open. We are excited she will be representing UGA and Italy at the year's final major."
The United States Golf Association announced the additions to the 156-player field on Thursday based on the World Amateur Golf Rankings as of Nov. 4. Due to the COVID-19 pandemic, the entire field for the championship will be comprised of exempt players. Don, who is from Pinerolo, Italy, was ranked No. 22 last week.
"I was really excited to get the email last night to make it official," Don said. "I've been playing with a good bit of pressure on my game the past few tournaments. I knew I couldn't screw up. Literally, one bad tournament could have dropped me 20 spots in the rankings. It was a lot of pressure, but now I'm ready to compete."
Don recently completed the fall portion of her second season at Georgia. She posted a trio of top-25 individual finishes, tying for 16th at The Ally, 18th at the Blessings Collegiate Invitational and 22nd at the Liz Murphey Fall Collegiate Classic.
During the 2019-20 season, Don earned All-America and All-SEC honors after recording the fifth-best average in school history (72.15) and also leading Georgia in par-or-better rounds (11), counting percentage (100.0), birdies (59), low 18 score (6-under 66) and low 54 score (6-under 210). She posted four top-5 efforts in seven tournaments, including winning her collegiate debut at the Minnesota Invitational. Don became just the second Georgia golfer – and the first since 1998 – to earn medalist honors in her initial appearance as a Bulldog.
Following a four-month break from competition due to the COVID-19 pandemic, Don enjoyed a very successful return to the course this summer. She won the Italian Women's Open, a professional event, earned medalist honors at the Italian Match Play Championships and finished as runner-up at the Italian Stroke Play Championships. After returning to the U.S., Don won the Rivermont GCAA Amateur in September.
Don is the fifth Bulldog to earn a spot in the U.S. Women's Open field in the past five years, joining current teammate Céleste Dao (2018-19) and former standouts Jillian Hollis (2018), Bailey Tardy (2016-17) and Rinko Mitsunaga (2016).