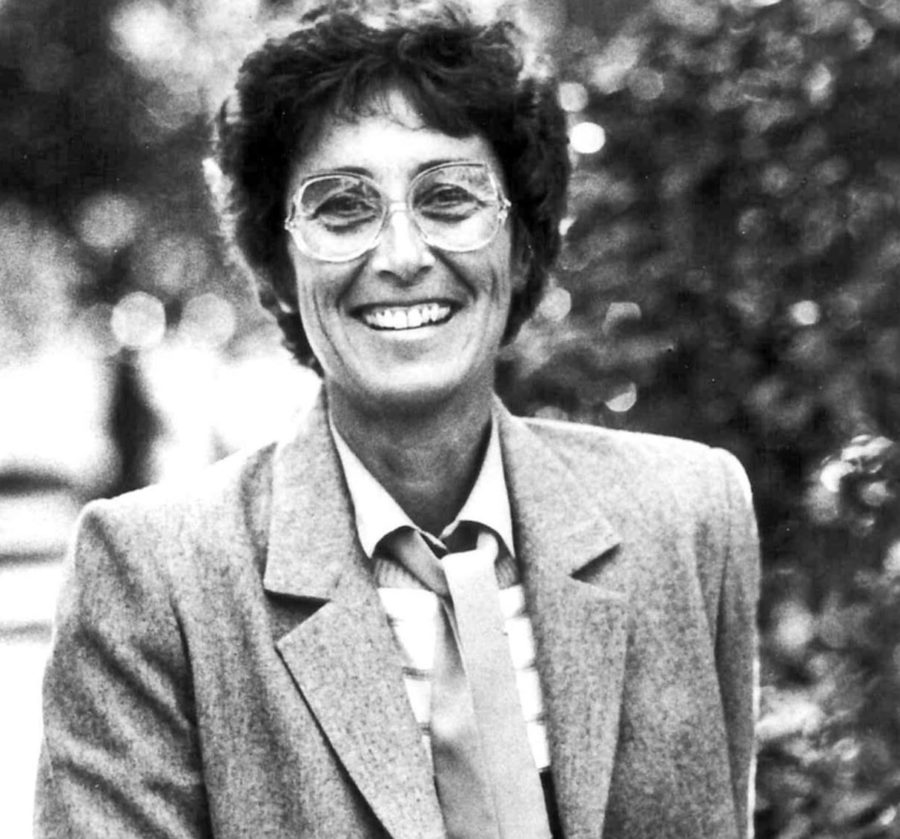 The No. 6-ranked Georgia women's golf team will wrap up the fall portion of its 2020-21 campaign this weekend. All 10 golfers on the Bulldogs' roster are set to compete as two separate teams when they host the 48th annual Liz Murphey Collegiate Classic on Friday-Sunday at the UGA Golf Course.
Earlier on Thursday it was announced spectators for the tournament will be limited to guests of the respective competing teams via a "Player Pass List" and no other fans will be allowed. Spectators in attendance should remain socially distanced and wear a mask/neck gaiter when social distancing is not possible.
Georgia's "Red" team will feature Jenny Bae, Candice Mahe, Jo Hua Hung, Isabella Holpfer and Caroline Craig. The Bulldogs' "Black" squad will include Caterina Don, Céleste Dao, Alison Crenshaw, Gabriela Coello and Zoë Walker.
"The team is excited," head coach Josh Brewer said. "You can feel the energy around the Boyd Center and even the team, so that makes it a little more special as a coach. For all 10 players to compete and to get to do so on our home course is really special because with our sport you don't get to do that. Getting to see everyone tee it up and play just means a lot."
The tournament will be Georgia's third of the fall. The Bulldogs finished fifth at both the Blessings Collegiate Invitational and The Ally last month. Individually, Bae has been Georgia's top finisher at each tournament, placing 11th and third at the Blessing and Ally, respectively. Don also notched top-20 finishes at both event.
"It's nice and you can see the finish line for the fall season and to be able to do it at home is a rarity, it's very different in our sport," Brewer said. "You want to say win, but at the same time you are competing in a conference that controls basically the top 10 spots in the rankings so we know we need to play well. I would just like to see each golfer go out and have their best round, best tournament of the fall and you know just end this in a special way, because again, even 10 weeks ago we weren't for sure this tournament was going to happen. We're just trying to enjoy it and play each day and appreciate it."
The Liz Murphey field will feature 11 of 14 SEC schools, including six top-10 teams and seven of the top-10 golfers in the latest edition of the Golfweek/Sagarin Performance Index. LSU is currently ranked No. 1 followed by No. 2 Arkansas, the Bulldogs at No. 6, No. 7 Auburn, No. 9 Alabama and No. 10 Tennessee. Arkansas' Brooke Matthews is the top golfer in Golfweek's ledger, which also features LSU's Ingrid Lindblad at No. 2, Auburn's Elina Sinz at No. 4, the Bulldog Bae at No. 6, Florida's Mari Escobar Domingo at No. 7, LSU's Lantanna Stone at No. 8 and Auburn's Julie McCarthy at No. 9.
"I think it speaks to our conference," Brewer said. "All of us have tried to play a very national schedule in the past and it probably has hurt us from a ranking standpoint because we always feel like we're playing away games instead of home games. To have the fall in SEC Championship each time we compete showcases the depth of our conference and it ought to show nationally how good we are.
"The golf course deserves it," Brewer continued. "The champions who have won here, who have won the Liz Murphey, a lot of them have spent time on Tour, have won on Tour. Come Sunday, whoever wins will probably end up on the LPGA and it wouldn't surprise me if that lady doesn't win on the LPGA because that's the history of this tournament."
Both Craig and Coello will be making their season debuts this weekend for special reasons.
Craig fell painfully shy of making the lineup for Georgia's first two tournaments, losing on the final hole of qualifying for the Blessing Invitational and falling in a four-hole, sudden-death playoff to compete in The Ally.
"Just like everyone else, I've been working really hard all semester to improve and get better," Craig said. "To get so close to qualifying for the first two tournaments was tough, but I just tried to keep a positive mindset and working hard. Believe me, it required a lot of patience. It may sound like a cliché to say I've saved the best for last, but I'm just so happy to be in the lineup for our last tournament of the fall. For it to be at home makes it even more special. I can't wait to get out there and give it all I've got, like I know everyone on our team will do."
Coello originally was scheduled to complete her collegiate career last spring but returned to the Bulldogs this fall after the NCAA granted student-athletes and additional year of eligibility due to the COVID-19 pandemic.
"First off, I just want to express how super grateful for this opportunity," said Coello, who received her bachelor's degree in Sport Management last year and is on pace to earn her master's Sport Management in 2021. "I was looking forward to the Liz last spring and treating that as sort of my Senior Day. Losing that was really tough. To be able to get that back is so awesome. I just can't wait to be on the course with my girls and Josh and (assistant coach) Mimi (Burke). To be able to play and represent the University of Georgia again is just incredible and for it to be at home makes it mean even more. It's hard to imagine anything meaning more than playing in a regular Liz Murphey would mean, but I really think this weekend does."
Georgia's Black team will be paired with Alabama and Auburn on Friday, teeing off in waves from 8:30-9:06. The Red team will follow, playing with Arkansas and LSU and teeing off between 9:15-9:51.
About the Liz Murphey Collegiate Classic
The Liz Murphey Collegiate Classic is one of the oldest continuous sporting events in women's intercollegiate athletics. The tournament originally began in 1973 as the Georgia Invitational and was contested as the Women's Southern Intercollegiates from 1977-94. In 1995, the tourney was renamed in honor of Liz Murphey, UGA's Hall of Fame golf coach and long-time Senior Woman Administrator. The list of golfers who have competed in the event reads like a "Who's Who" of women's golf, including hall of famer's Beth Daniel, Betsy King and Julie Inkster and recent medalists include current LPGA standouts such as Jillian Hollis, Cheyenne Knight and Gaby Lopez.
About Liz Murphey
Liz Murphey was one of the leading figures in the development and evolution of women's intercollegiate athletics, both on the national level and at the University of Georgia. Murphey arrived in Athens in 1967, joining UGA's faculty as an assistant professor and women's golf coach. Her career progressed into her serving as UGA Athletics' first Senior Woman Administrator. As a coach, Murphey was the Women's Golf Coaches Association's first ever National Coach of the Year in 1984 and was a charter member of the organization's hall of fame in 1986. As an administrator, she hired many of UGA's most successful coaches ever, including and current head coaches Jack Bauerle (swimming & diving) and Jeff Wallace (tennis) and retired hall-of-famers Andy Landers (basketball), Beans Kelly (golf) and Suzanne Yoculan (gymnastics). That quartet of coaches has combined to lead Georgia teams to 19 NCAA Championships and 45 SEC Championships.