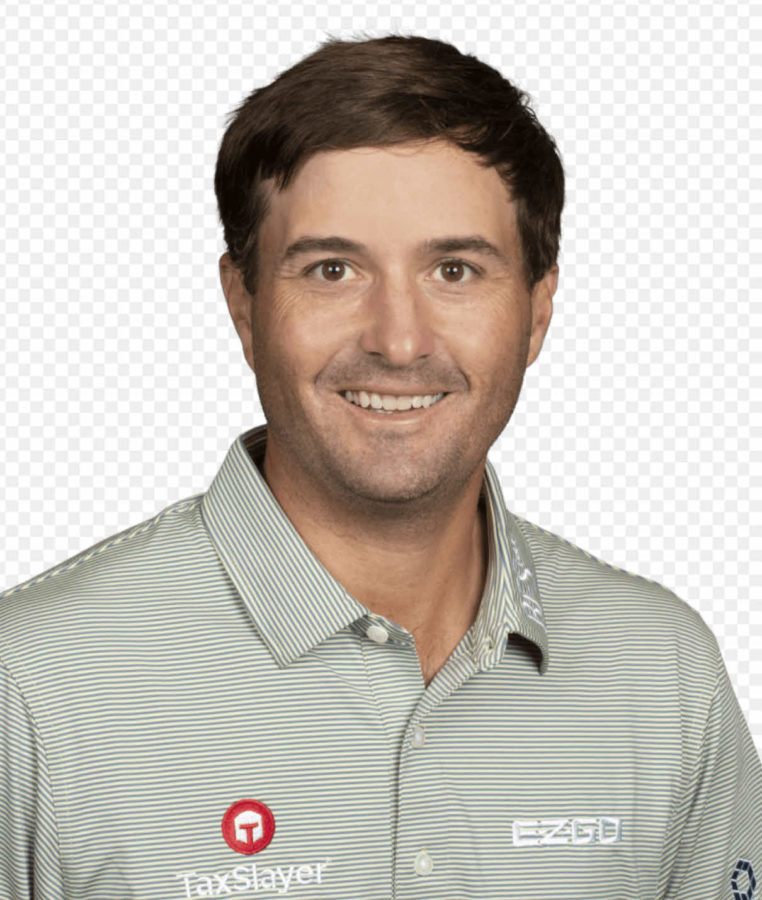 It has been quite a while since I have hit the streets with a new interview. Amid these circumstances, where the unknown feels more normal than the known, life must go on, and we must hold onto the hope that there is a light at the end of this virus-infected tunnel. The return of Georgia football is a glimmer that gets all who bleed the red and black very excited. The streets of Athens may not be booming like an average fall Saturday; Sanford Stadium may not be 93,000 deep, but for now, in a time like this, we must take what we are given, cling to what we love, keep our heads held high, and our hands washed because we are coming back, and who doesn't love a comeback story?
For this inaugural interview of the 2020-21 season, I spoke with a man who is not only one of the best golfers in the world but is a family man, a co-founder of a very impactful foundation, and one Damn Good Dawg. He is a member of the University of Georgia's class of 2006, a part of the 2005 national champion Georgia golf team, a nine-time professional tournament winner, and so much more. To kick off what will be an unforgettable, albeit wacky football season, here is Kevin Kisner.
Why Georgia?
To be honest, while I was on my recruiting visit to Athens, it was the first time I had been there. It is obviously a beautiful city, the campus is immaculate, and downtown is right in the middle of it all. The golf facilities were top-notch in 2002, and since then, they have only improved. Also, it is not too far from home. Plus, I just loved talking with Coach Haack and Coach Douglas. Ultimately, the culmination of all these things made it a 'how could I not go here?' type of question.
Coach Haack in one word?
Organized. In everything he does and wants to do, the organization of how he does it is always to a "T."
Favorite moment as a Bulldog?
I can't say anything other than winning the national championship with all those guys who I had been with in Athens for my entire college career. I really can't think of a better example of team golf, and it truly is a moment I will always remember. Pulling it off with my buddies, there's nothing better.
Do the Dawgs on Tour stick together?
For sure. We play practice rounds together and talk on the course when we see each other. We are obviously all in different walks of life with children, travelling, and not always playing in the same tournaments; however, it is so fun to see guys with familiar faces have all this success, who come from the same school we did. One specific time, we all rented a room and watched the first Georgia game together. It boils down to, whenever we get the chance, we are definitely going to hang out with each other, and whether it be football, golf, or memories of Athens, the Dawgs are always a likely topic of discussion when we are together.
One person to play 18 holes with?
My dad. He started my love for the game. He doesn't play as much anymore because he just enjoys watching me. He is the one guy I look up to the most, so I would love to just spend the day with him.
Tell me about the Kevin & Brittany Kisner Foundation …
My wife Brittany (UGA alumna) was a speech pathologist when we got married, so when we moved home [Aiken, South Carolina], she saw a need for children in the area. Once we got to a level where we felt we had a platform to raise money and make a difference, we started this foundation. We have two events each year, one in Aiken and the other in Augusta, where we raise money for the foundation to give back to the community. We have given over $400,000 in three years. We also started a program called Tee Up to Read. My wife is huge on it because for $40 a year, you can provide a book to a child delivered straight to their home. We have been pushing for it for about a year now, and it is really starting to see major success, and I'm proud to look back and see how we have grown. I truly believe we have molded it into our own and changed children's lives in our community.
Favorite course?
To play, my favorite course would have to be Hilton Head. First off, I can drive there, and second, it is beautiful. I love that course.
Favorite Major?
I really enjoyed the British Open at Carnoustie. The conditions were everything I have ever dreamed of. The greens were firm and fast; you just had to think on the golf course, so it was not only a physical test but a mental battle when I played there.
Your strong disdain for Georgia Tech?
I think Coach Haack just instills it in you the second you step on campus here. He truly wants to beat Tech more than anyone. That was always one of our top priorities: beat Tech. We obviously want to run the state. For recruiting purposes, if you are the best team in the state, you get the best players. Plus, who doesn't want bragging rights over the enemy.
Advice for a young golfer making a college decision?
Take your time. The process has changed since I came along. These kids have started committing so early. Some are making these huge decisions as freshmen in high school. I didn't decide until the fall of my senior year. It is a bigger deal than some of these kids think it is, and they need to take their time to find the right place where they can succeed both academically and athletically.
2020-21 football predictions?
Who really knows? I think the defense will be great, and the offense should find its click, but there are so many unknowns out there with this current environment of the world. I think what we can do rather than predicting is roll through the season game by game and just have fun watching our Dawgs, not taking anything for granted.