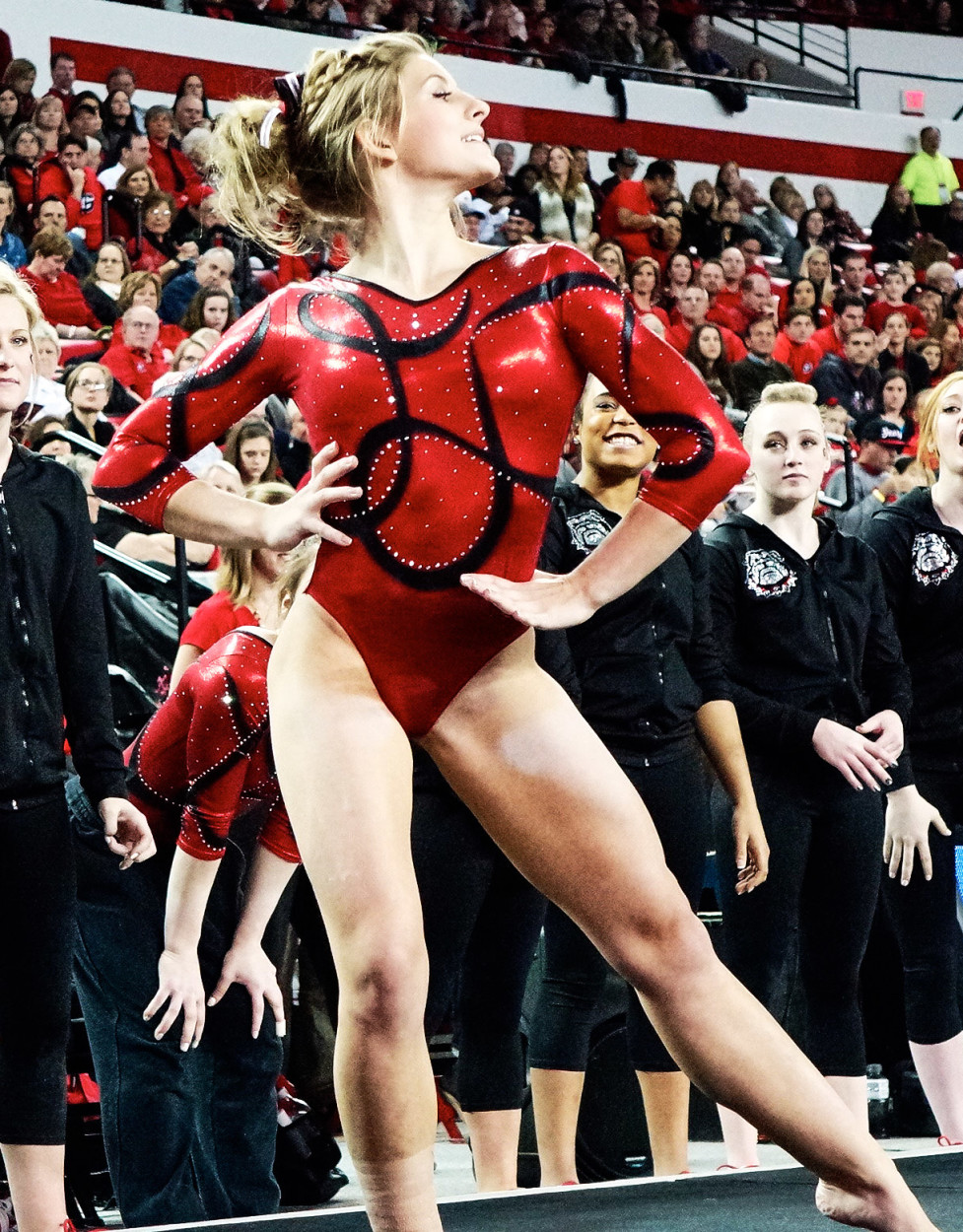 Following the first win of the season for the GymDogs and first-time head coach Courtney Kupets Carter, the Georgia gymnastics team is ranked No. 11 on the RoadtoNationals.com weekly rankings list with an average of 195.950.

"Our gymnasts are heading in the right direction and I am proud of their improvement so far this season," Kupets Carter said. "Their hard work and determination is evident in practices and transitioning to competition, which is what we want to see. Their scores are reflecting that and are now showing in the rankings. We have a long way to go, but this team is ready for the challenges that lie ahead."
In the first two meets of the season, Georgia increased its final score by a total of two points against two top-five teams and carried that momentum through the week to defeat then-No. 16 Auburn by posting a 196.725.
The vault squad cracked the top-10 landing at No. 9 for the week with an average score of 49.050. Senior Lauren Johnson ranks No. 25 for the event after scoring a season-high 9.9 against the Tigers.
Ranking 11th as Georgia's second-best event, the GymDogs average a score of 49.025 after three meets on bars. Sophomore Rachel Dickson sits at No. 20 for the event with a season-high 9.9.
Georgia's floor group ranks No. 13 after three gymnasts posted 9.9's or better in the victory against Auburn. Sophomore Sabrina Vega sealed Georgia's first win of 2018 in the anchor position on floor with a routine that scored a career-high 9.950. A 9.950 on floor ties a team record. Dickson ranks 22nd on floor with an average of 9.875 after three meets.
Vega is the 14th-ranked gymnast on beam with an average of 9.875. As a group, the GymDogs sit at No. 23 for the event.
Georgia travels to Arkansas to face the 10th-ranked Razorbacks on Friday, January 26 at 7 p.m. on the SEC Network.