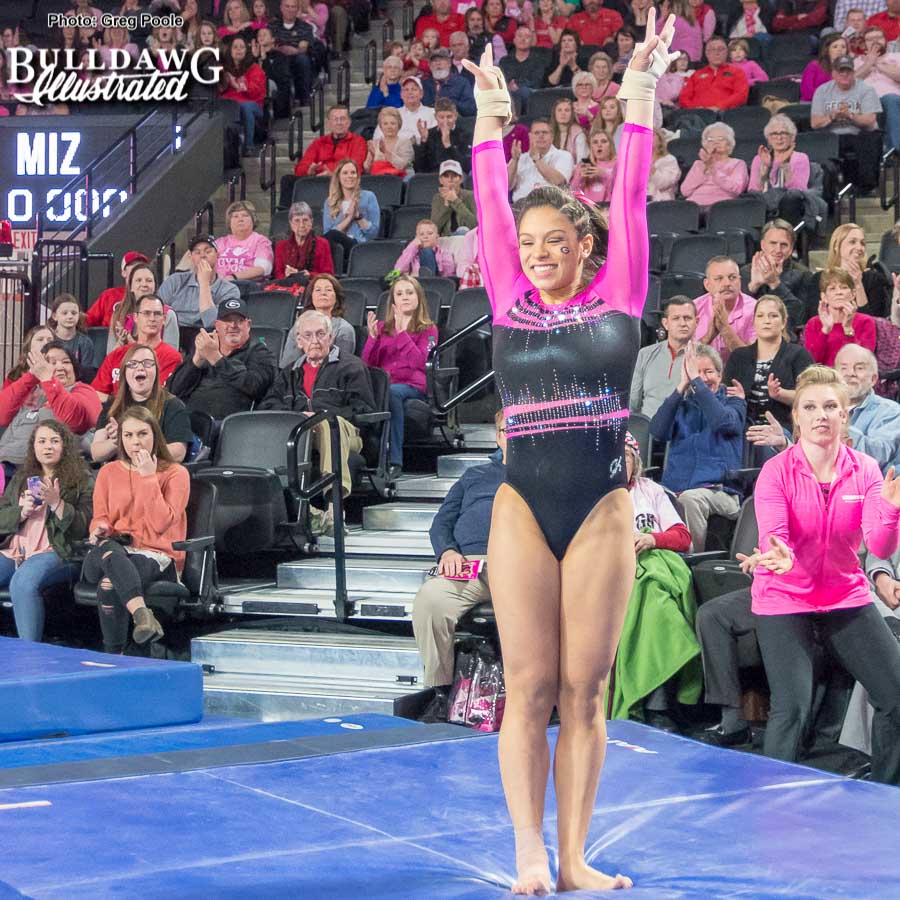 Georgia gymnastics notched another Saturday, defeating the Missouri Tigers (1-2) by a score of 197.000-195.850 placing its best score of the season.
This win brings the GymDogs to an overall record of 2-3 overall and 2-2 in Southeastern Conference play.
Georgia started fast recording its best score on the bars this season with a total of 49.375. Freshman Marissa Oakely and sophomore Rachel Dickson scored a 9.900 dominating the event for Georgia and solidified the lead with a score of 98.425-97.950.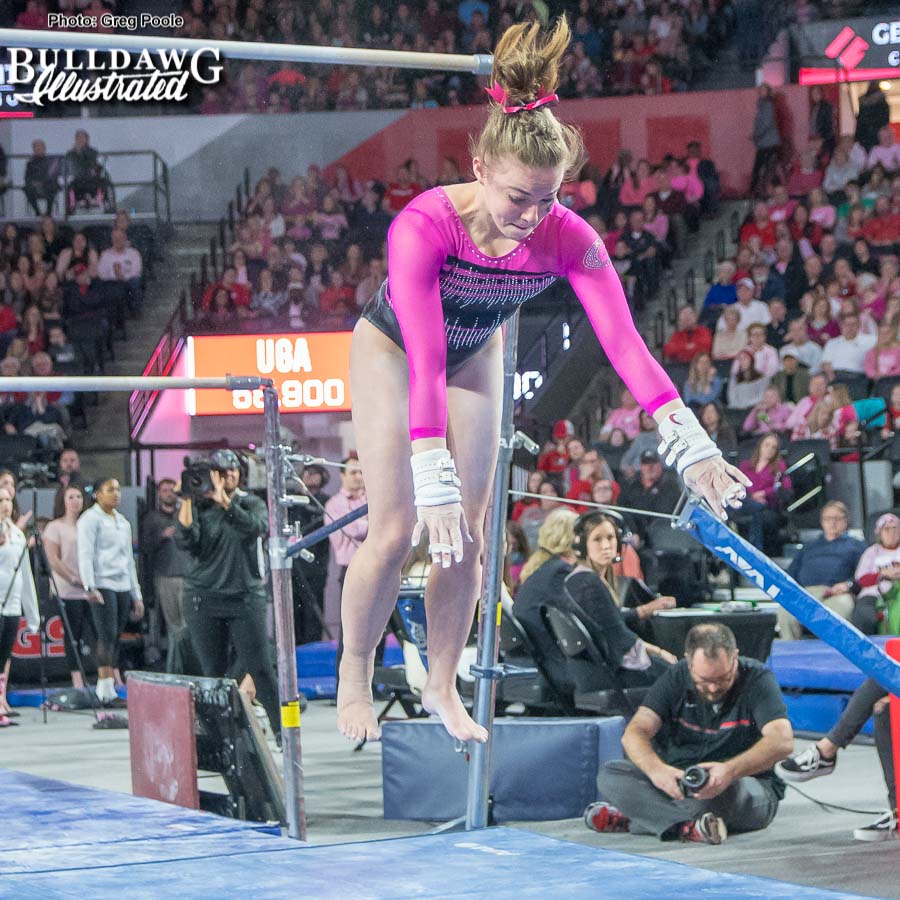 Freshman Marissa Oakley has been recovering from an injury, but has been impressing Coach Courtney Kupets Carter recently."When she has that breakout performance like she did today it makes everyone excited," Carter said.
The GymDogs notched another season best with a 49.375 on the beam making this the highlight of the meet. The team was led by sophomores Rachel Dickson (9.925) and Sabrina Vega (9.900).
Georgia never trailed and kept the same pace heading into the last event – floor. Sydney Snead and Rachel Dickson each scored a 9.950 completing the teams win over Missouri.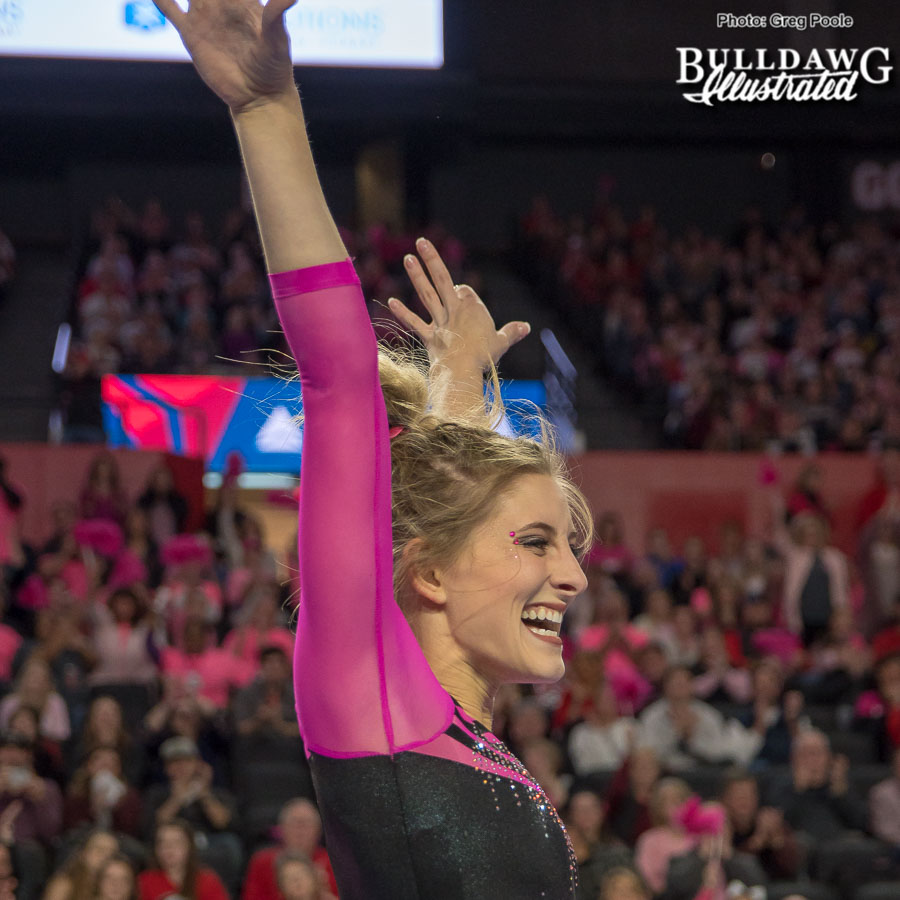 The Gymdogs outscored Missouri in every event, putting a statement on the overall performance. The GymDogs will look to hold onto this momentum and keep improving as the season moves forward.


"Their confidence has been growing," Coach Carter said. "This is going to do wonders for them just because of the small instances and mistakes that we did have and no-one stopped."
The Dawgs will return to action on Friday, February 9th in Lexington, Kentucky to face the Wildcats at 7 p.m.