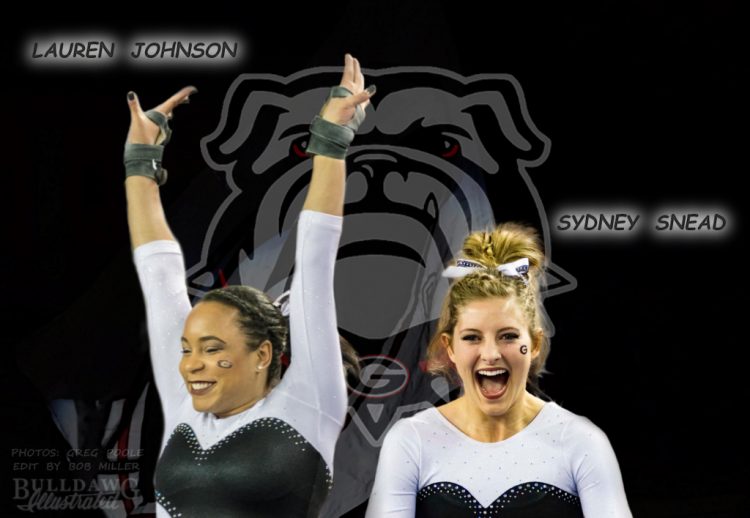 Gymdogs' senior Lauren Johnson and sophomore Sydney Snead earned All-SEC honors for their performance at the 2017 gymnastics conference championship on Saturday in Jacksonville, FL.



Lauren Johnson, an Atlanta, Georgia native, earned the distinction after scoring a career-best 9.9 on bars. This is her second All-SEC recognition after being named 2014 SEC vault champion as a freshman.


"Lauren has come so far on bars," said Georgia gymnastics head coach Danna Durante. "It was an event where we started to battle back after our rough start, and she was so important for us building momentum."


Sydney Snead, a Freshman All-SEC honoree a year ago, matched Johnson with a 9.9 on bars to seal a place on the All-SEC team. The Raleigh, N.C. native also scored a 9.9 on vault in the meet.


"Sydney has been so consistently strong all year," said Durante. "It's great to see her earn this honor at the SEC Championships with some of the strongest gymnasts in the country all competing on the same floor."



.