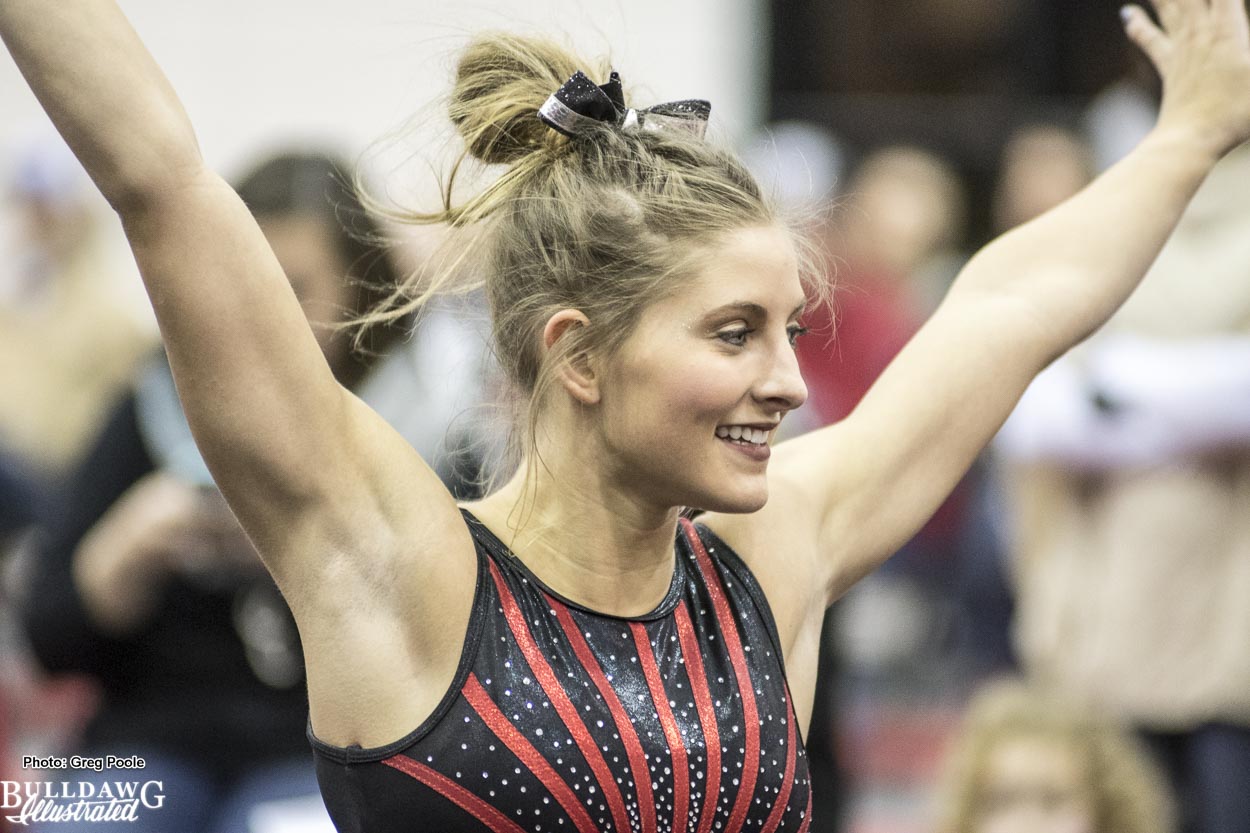 Sophomore Sydney Snead had a strong performance at the Georgia gymnastics team's annual Sneak Peek, posting a 39.6 individual all-around score in front of several hundred fans on Friday night at the Suzanne Yoculan Gymnastics Center.


In her first taste of all-around competition as a collegiate gymnast, Snead posted a 9.775 on bars, 9.95 on vault, a 9.85 on floor and a 9.9 on beam.


Despite competing at home, the ninth-ranked Gymdogs went in road meet order – bars, vault, floor, beam – in anticipation of their season-opener at No. 2 LSU on January 6.


"Our freshmen and our sophomores really moved and competed well and strived for a spot in our competition lineups," said University of Georgia gymnastics head coach Danna Durante. "Our upperclassmen, particularly in events they had not competed before, I saw them really step up and do a good job. It was a zoo in here – people everywhere, kids everywhere. The team's ability to focus – and they knew it would be a challenge – was very encouraging. I'm pleased with what we saw tonight. I know we have some work to do before we get on the road against LSU, but I think we're in a good spot."


The Gymdogs will begin their season in just a few short weeks on the road in Baton Rouge, LA on January 6, 2017, taking on LSU.
Please enjoy my photos from the University of Georgia Gymdogs' annual Sneak Peek which took place Friday evening.


Click on photo to enlarge

[foogallery id="95250″]