After a South Carolina comeback in the seventh, Alyssa DiCarlo's walk-off single secured the win against the Gamecocks 2-1. The win tied the series at 1-1.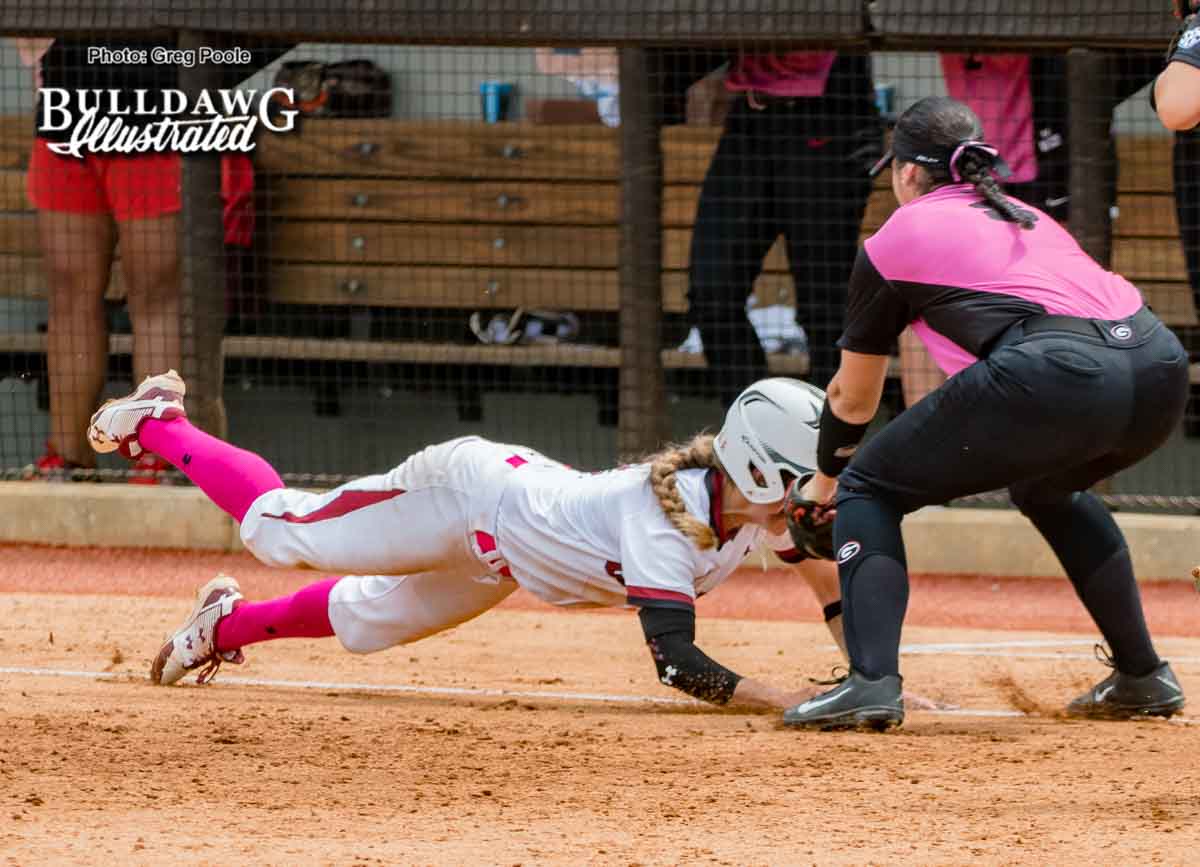 Kylie Bass started for the second consecutive game and pitched all seven innings. She gave up five hits holding South Carolina scoreless until the seventh inning. Bass struck out five batters and improved her record to 7-2 on the season.


Georgia struck first in the second inning and held a 1-0 lead until the top of the seventh. Ciara Bryan and Alysen Febrey hit back-to-back singles which set up Sydni Emanuel to single up the middle and send Bryan home.




The Gamecocks had only one runner in scoring position in one inning before the seventh. Alyssa VanDerveer hit a double to lead the inning off. A pinch runner came in and moved to third on a flyout. South Carolina scored on a Krystan White hit and then Georgia held them ending the top of the frame.




S. Emanuel reached on a one-out walk which set up the DiCarlo hit. The sophomore took the at bat to full count and sent the ball to left field allowing S. Emanuel to score. DiCarlo's hit marked her only hit on the day but gave her 56 RBI on the year. S. Emanuel was perfect from the plate notching three hits.


Georgia's offense collected nine hits on the day, eight of which came against starter Nickie Blue and one off the relief pitcher Jessica Elliot. The Bulldogs defense carried the way and prevented South Carolina from any momentum and made sure to capitalize on every play.


The deciding game starts at 2 p.m. on Sunday to decide the series.


[foogallery id="104316″]



Recent Articles by Savannah Leigh Richardson


[pt_view id="8722077nva"]