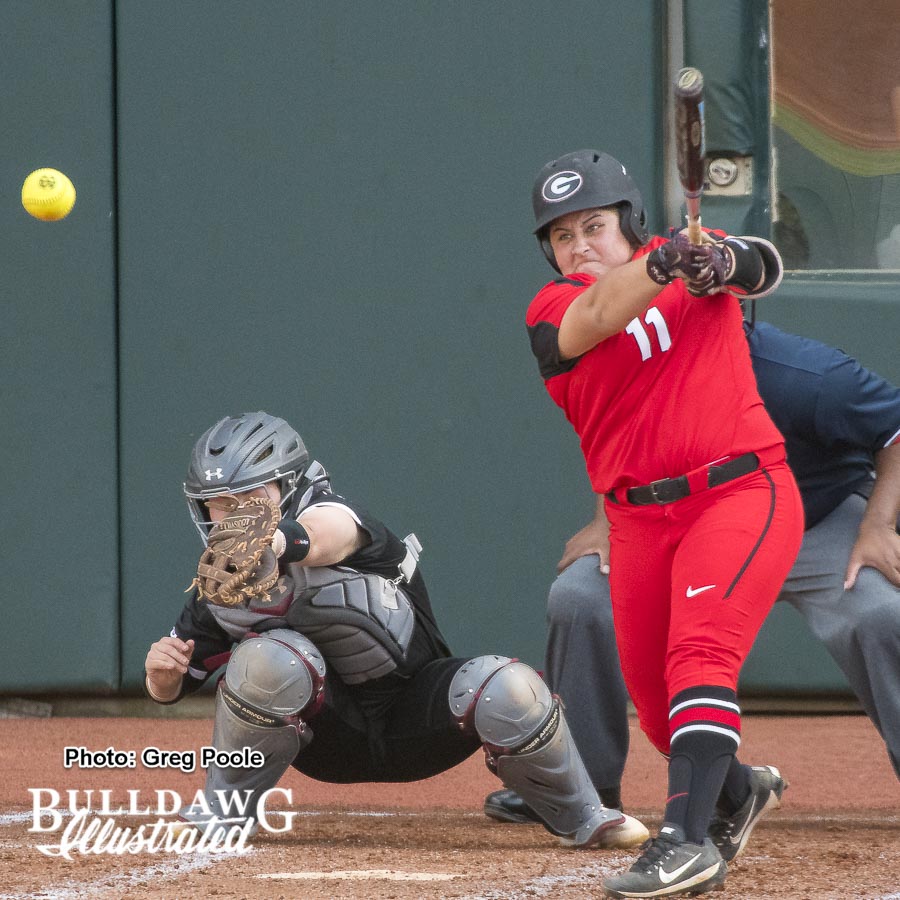 The Georgia softball team was able to win a pair of games against Charleston 12-0 and Gardner-Webb 9-0 on Friday at Jack Turner Stadium at the Georgia Classic.
Senior Brittany Gray started for Georgia in game one and had another dominating performance moving to (5-0) as a starter this season. She was able to tally her 400th strikeout during her career at UGA.
The Bulldogs got started quickly against Charleston when Alyssa DiCarlo hit a two-run shot early in the 1st inning to give it a 2-0 lead.
Adding another run in the 2nd inning from a solo shot by Ciara Bryan helped extend the lead to 3-0.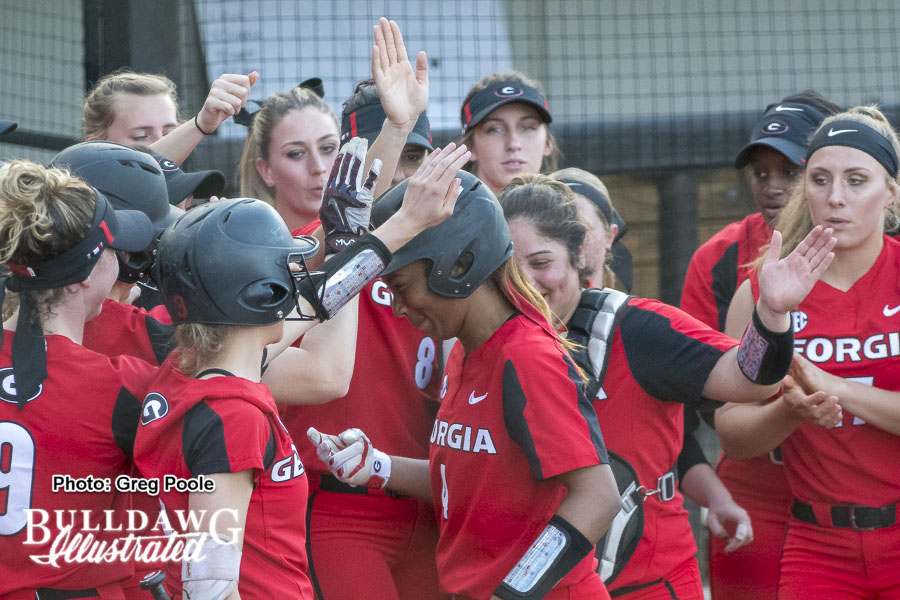 The final blow came in the 3rd inning as the team offensively exploded scoring seven runs on six hits which led to the game being called in the 5th inning by decision.
Against Gardner-Webb pitcher Kylie Bass was able to move to (4-0) on the season.
Scoring four runs in the 4th inning gave Georgia a 6-0 lead and it never looked back finishing the game in the 6th inning with a 2 run walk-off home run by Alysen
Febrey giving Georgia another win by decision.
It was an outstanding night for Georgia as it had two shutout wins with one error and gave up only one hit in both games combined.
"Just to only give up one hit on the day makes for a really good day," coach Harris-Champer said.
Georgia returns to action on Saturday again in the Georgia Classic facing Charleston at 3:30 p.m. and Gardner-Webb at 6:30 p.m. at Jack Turner Stadium.