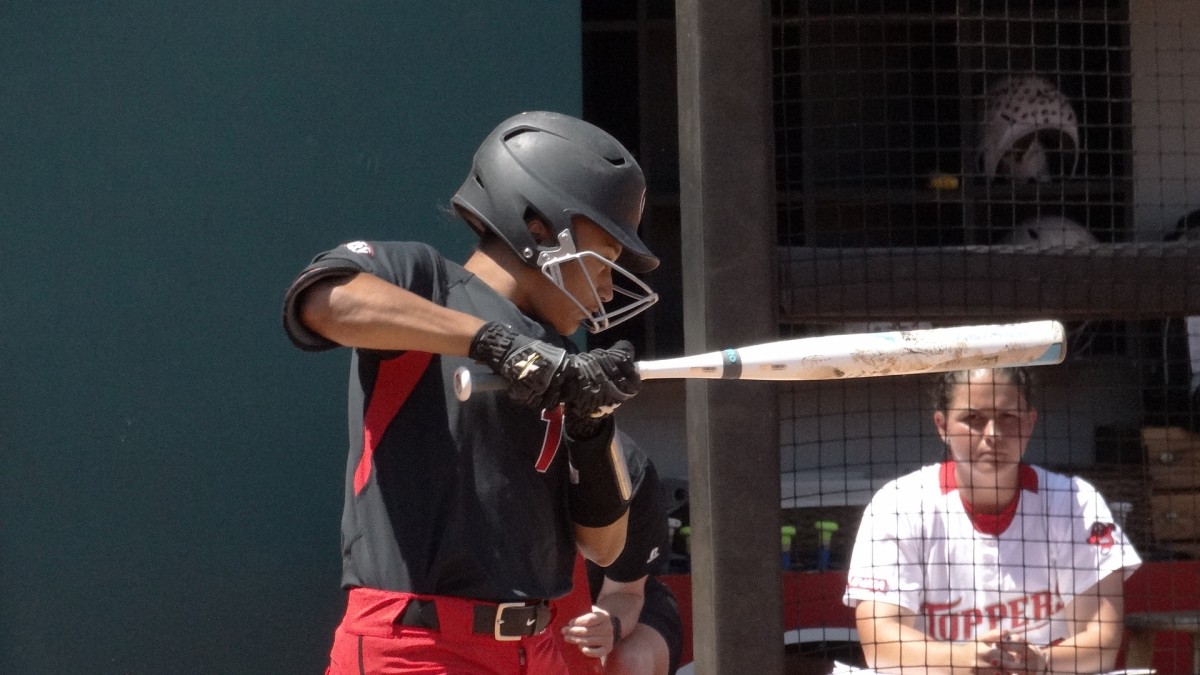 [su_spacer size="20″] In a game where the two starting pitchers combined to throw just thirteen pitches shy of 400, the Georgia softball team dropped a 2-1 decision in 14 innings to Western Kentucky in the winner's bracket game of the 2015 NCAA Athens Regional at Jack Turner Stadium in Athens, Ga. Georgia falls to 41-15 on the year, while Western Kentucky is 36-12 on the year. The 14-inning game was the longest game ever played at Georgia's home field in program history.
[su_spacer size="40″] Chelsea Wilkinson got the start and went the distance for Bulldogs. She set a career-best in innings pitched as well as strikeouts as she retired 15 batters by way of the K. She began the game by striking out seven-straight batters, a program best for Georgia. She allowed just two runs on nine hits in 13.1 innings. Kramer allowed one run on five hits in 15.0 innings. She struck out a career-best 19 batters.
[su_spacer size="20″]
Photo gallery from Georgia vs Western Kentucky –
CLICK HERE
[su_spacer size="20″] Georgia struck first, taking a 1-0 lead in the top of the fourth inning. Sydni Emanuel opened the frame with a double to left center. Alex Hugo followed with a double down the left field line that scored Emanuel easily, giving Georgia the lead.
[su_spacer size="40″] Western Kentucky answered in the bottom of the seventh on a solo home run by Brooke Holloway.
[su_spacer size="40″] From there the pitcher's duel continued, as neither one flinched. In the bottom of the 14th, Western Kentucky's Prestlie Cruce led off with a single and moved to second on a sacrifice bunt. With one away, Carleigh Chaumont came through with a walk-off down that scored Cruce and sealed the 2-1 win for the Hilltoppers.
[su_spacer size="40″] Georgia will take on the winner of the UNC vs. Central Connecticut game later tonight in an elimination game. WKU will take on the winner of tonight's game tomorrow at noon.