The 16th-ranked Georgia softball team will test their mettle in the UCF Wilson/DeMarini Tournament this weekend down in Orlando, Florida. It is the final weekend of non-conference games for the Bulldogs before they start conference play.



The Bulldogs take on Mercer and Ohio State on Friday beginning at 9:30 a.m. ET before facing Delaware State and host UCF on Saturday starting at 12:30 p.m. ET. The weekend concludes with a rematch against Delaware State on Sunday at 9:30 a.m. ET.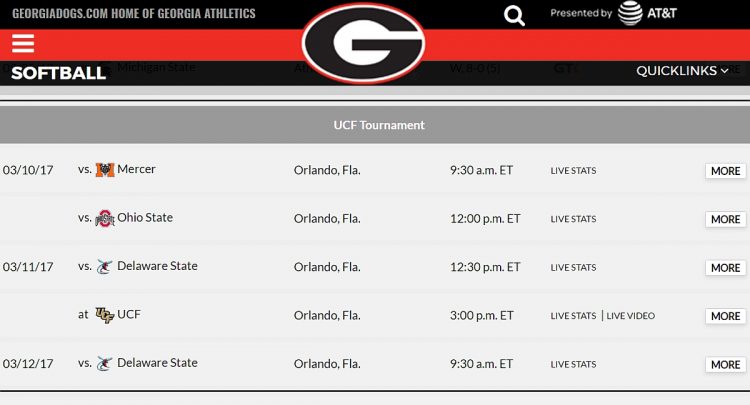 GAME NOTES
CLICK HERE for the game notes for the UCF Wilson/DeMarini Softball Tournament. There is also a Tournament Central page, which you can accesss by clicking here.