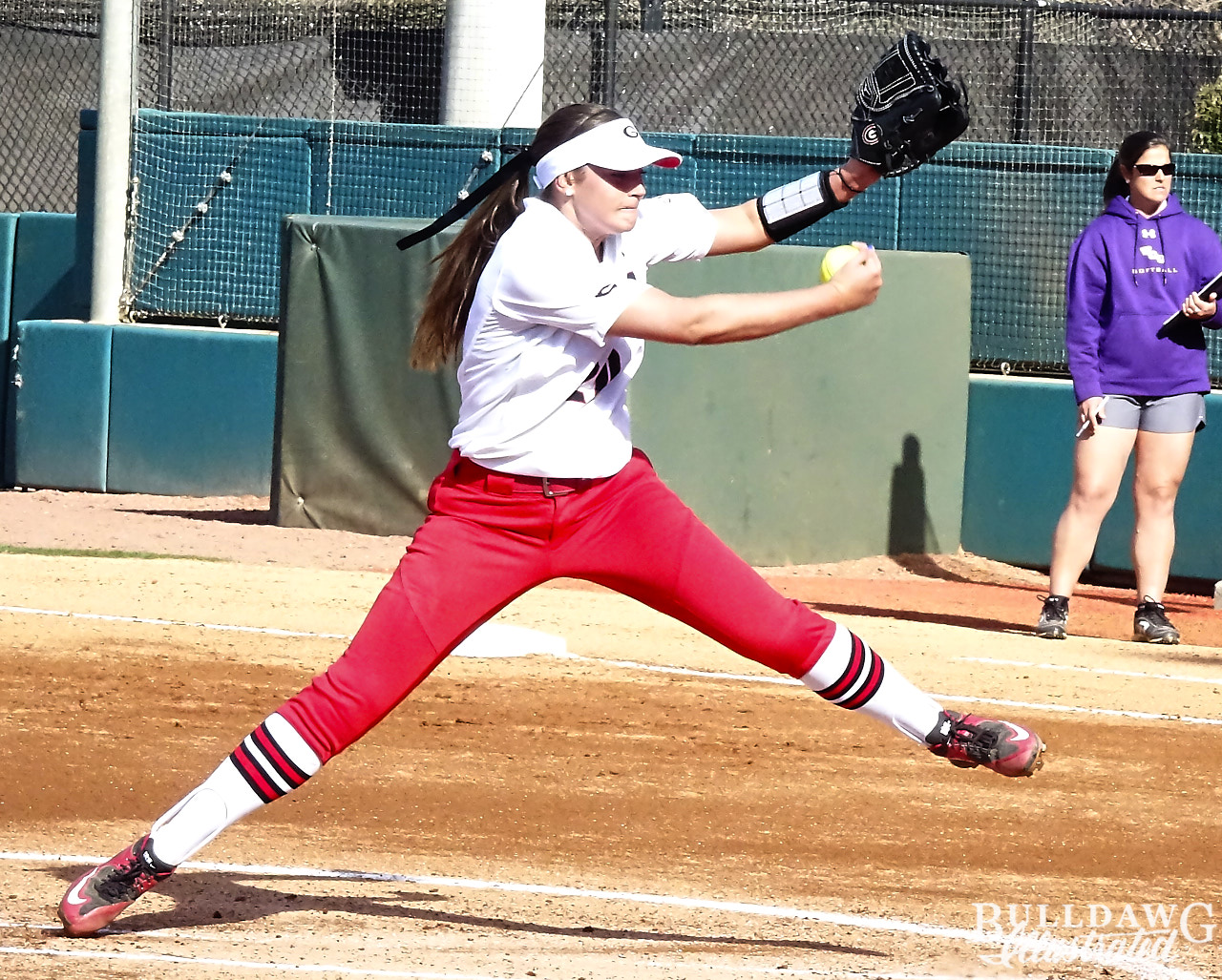 Everything clicked for the No. 16 seed Georgia Bulldogs (44-18) on Thursday night, as Georgia won game one of the Gainesville Super Regional 3-0 over No. 1 Florida (56-6).


It was the first time since the Super Regional format came into play in 2005 that a No. 1 seed fell in the opening game while it was Georgia's first win in Super Regional since winning game two at Tennessee in 2012.


The Bulldogs are now one win away from going to the Women's College World Series, as Georgia's last appearance in Oklahoma City was in 2010 after making its inaugural trip in 2009.


Thursday's win went to senior Chelsea Wilkinson (26-7), after she pitched the three-hit shutout, walking three and striking out a pair. She was backed by a stellar defense, including Alex Hugo notching four assists with an outstanding diving stop for a key out.


The offense produced seven hits off of Delanie Gourley (19-4), led by Maeve McGuire's 3-for-3 night with two RBI. Alyssa DiCarlo also notched a pair of hits with two runs scored.


Georgia jumped ahead in the fourth with DiCarlo getting on with a single to right field. A walk to the nation's home run leader Tina Iosefa moved over DiCarlo for McGuire's first RBI.


Two more runs came in the sixth, as it was a repeat of the fourth with McGuire hitting in DiCarlo. The freshman reached on a hit while she moved over to scoring position after another Iosefa walk and sacrifice bunt from Hugo. With Iosefa at third, Brea Dickey came in to pinch run, scoring on an RBI groundout from Katie Browne to make it 3-0.


Florida had its chances to score, getting two baserunners on in the first two frames while leaving eight on base for the game.