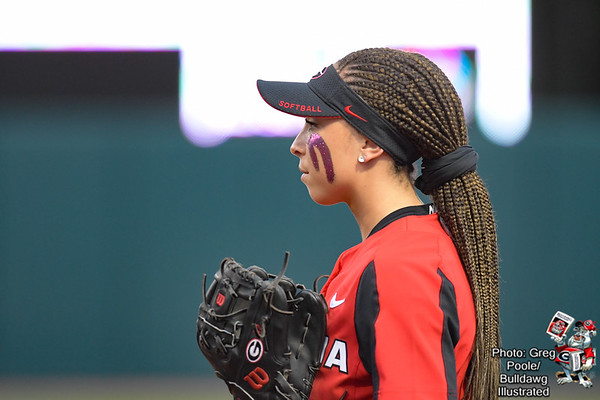 The dismal weather in Athens, Georgia, caused some delay for the 16th Annual Georgia Classic on Friday, but the Bulldogs were still able to play their two scheduled games. The weather did not hinder eighth-ranked Georgia's play, as they shutout Bryant and UMass in 10 innings combined.
Against Bryant, Georgia gained most of its momentum in the fifth inning. The Bulldogs scored one run in the second inning and two in the third, but in the fifth they scored five, winning 8-0 overall.
Justice Milz hit a home run down center field, with her second RBI of the game. Lacey Fincher hit a double, and Alyssa DiCarlo scored off an error.
Bryant called for a pitching change, but this did not disrupt Georgia's momentum as they only had one out. Fincher went on to score, as did Alysen Febrey, off a walk-off sac fly from Mahlena O'Neal.
Leading up to the fifth inning Lauren Mathis struck out two in the fourth inning, making the inning quick with three up, three down. Mathis was the relief pitcher for Mary Wilson Avant, together striking out six and only walking two. Georgia's pitching did not allow for a player to advance past second base.
In comparison, Bryant rotated in two pitchers as well, but struck out none, walked three and had six errors. Bryant's poor pitching performance allowed for Georgia to have the impressive fifth inning that they had.
If the weather holds up, Georgia is set to play UMass Saturday at 11:30 a.m., followed by Belmont at 2 p.m. at Jack Turner Stadium. The classic is set to finish up play early Sunday afternoon.