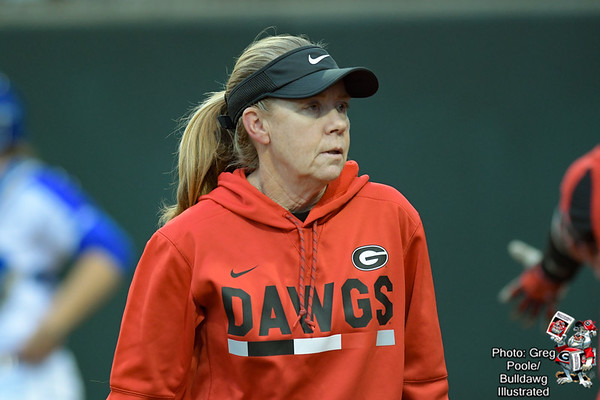 The Georgia softball team opened up the Red & Black Showcase in Athens, Georgia, Thursday with a win against Buffalo. The ninth-ranked Bulldogs beat the Bulls 14-1 in five innings.
Georgia led 14-0 after two complete innings. Justice Milz stood out today finishing with a 3-for-4 performance at bat and six RBIs. Alysen Febrey and Jessica Morgan had two hits each, Morgan finishing 2-for-2.
Buffalo did not score until the fifth inning. Kassidy Aiken scored the only run for the Bulls, and got on base due to a hit-by-pitch by Lauren Mathis.  
Alley Cutting started for the second time this year in the circle and pitched two scoreless innings. Mathis pitched the last three innings in relief. Aside from the HBP, Mathis threw seven strikeouts; a career-high number of strikeouts in a game.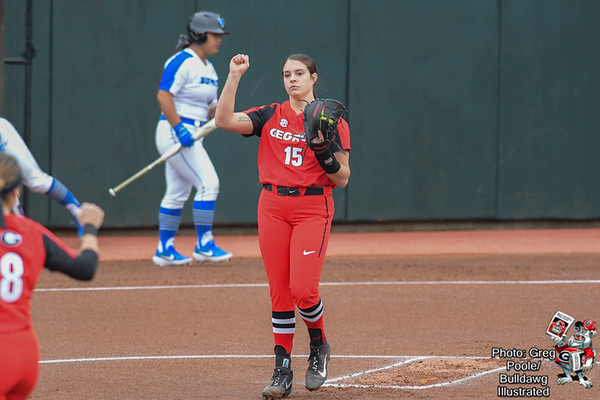 "We have been working hard, we had two good days of practice here and it showed. The girls have really got a good mindset when they show up to work and they are trying to get better. It was nice to see them carry that into the game today," associate head coach Tony Baldwin said.
The Bulldogs will return to Jack Turner Stadium Friday for a doubleheader. Their first game will be at 2:30 p.m. against Winthrop and they play again at 5 p.m. against Omaha.