No. 12 Georgia softball notched a pair of wins on Saturday, as sophomore Brittany Gray threw a no-hitter and senior Alex Hugo tallied a grand slam to highlight the action on day two of the Red and Black Showcase.


For the day, Georgia defeated Winthrop 18-3 and Elon 10-2, both coming in five innings. Georgia moves to 3-0 for the opening weekend with one game to play on Sunday against Winthrop at one p.m. ET.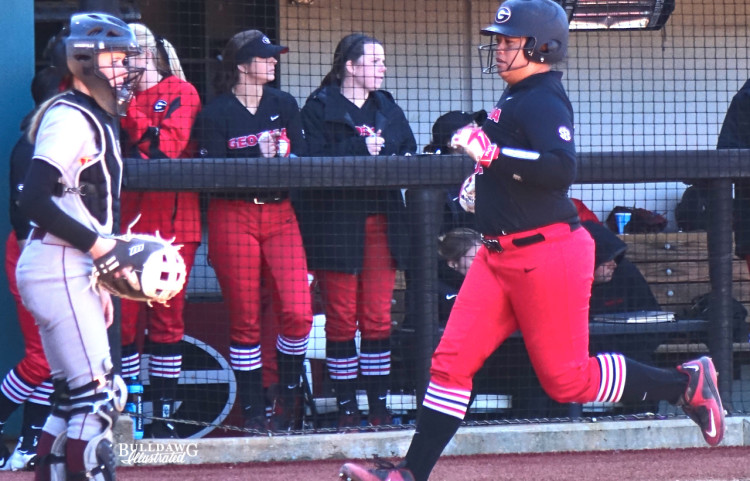 Game One—Georgia 18, Winthrop 3 (5)


The Bulldogs opened the day with an 18-3 win in five innings over Winthrop, as Gray held the Eagles hitless with no earned runs to her line. Gray collected 11 strikeouts, fanning the last seven batters of the contest.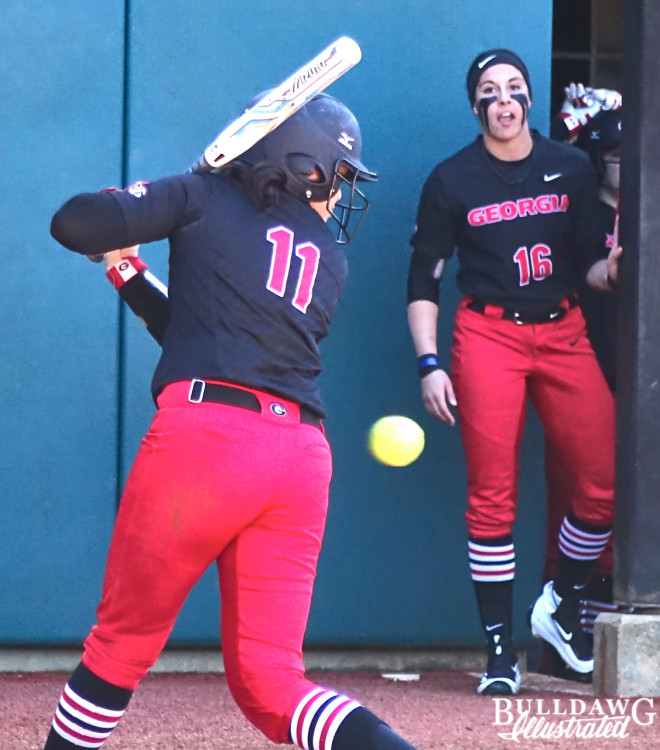 Hugo also did her damage against Winthrop. After being walked in her first plate appearance of the game plus the three from Friday's action, Hugo sent her first official hit of 2016 over the left field wall, adding four runs on the board to give Georgia a 5-2 lead on its way to the run-rule victory. Georgia finished the game with 13 hits, as Cortni Emanuel, Alyssa DiCarlo, Kaylee Puailoa and Maeve McGuire all had two hits each.


Georgia put up most of its runs against Winthrop in the fourth frame, as the Eagles issued seven walks along with an illegal pitch and passed ball. Winthrop's runs came off of Georgia miscues, as the Bulldogs had three in the contest.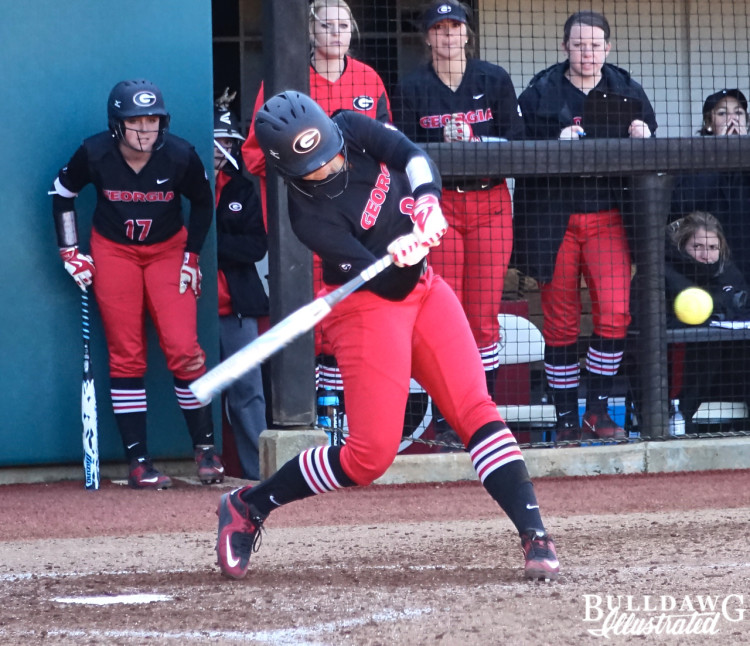 Game Two—Georgia 10, Elon 2 (5)


The Bulldog bats put together 12 hits, including two home runs, to finish the day with a 10-2 win over Elon.


Freshman Lacey Sumerlin and senior Puailoa each put one over the outfield wall for their first home runs of the season. Sydni Emanuel led the team after going 3-for-3 at the plate with two runs and two RBI. McGuire posted her second multi-hit game of the day with two hits against the Phoenix along with Sumerlin and Samantha LaZear.


In the circle, senior Chelsea Wilkinson earned her second victory of the weekend, giving up four hits and two runs off of a home run while striking out five in four innings of work. Freshman Kylie Bass finished the game with one hit allowed in the final frame.