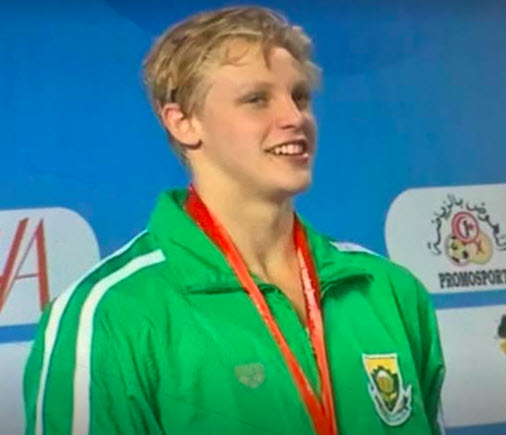 Matt Sates has become Georgia's first commitment for the 2022 Men's Swimming class according to SwimSwam.
States was recruited by Neil Versfeld, a fellow South African and UGA grad/former swimmer who has become a recruiting force since joining Coach Jack Bauerle's staff. Versfeld came on-board in 2019 when he replaced the retiring Harvey Humphries.
Versfeld swam at Georgia in 2006, 2007, and 2009, taking the 2008 season off to train for the Olympics. He won the 2009 NCAA title in the 200 yard breaststrokes, and that season he won both the 100 and 200 yard breaststrokes at the SEC Championships. Upon the end of his Georgia career, he held the NCAA, US Open, SEC, and Georgia records in the 200 breaststroke, and the school record in the 100 breaststroke.

SwimSwam

Sates says that both head coach Jack Bauerle and Versfeld were instrumental in his decision to choose Georgia.
"Coach Neil is an ex-South African and was coached by my current coach, Wayne Riddin at my current club in Pietermaritzburg, Seals Swimming Club," Sates said of his connection to Versfeld. "Neil started with Wayne Riddin, as I did as an age group swimmer. Neil went on to qualify for the Olympics in 2008. Neil understands our programme, my passion and 'where I come from.' I am excited about what the future holds for all of us at UGA."

Like Versfeld, Sates is a very good breaststroker – but he brings a ton of other event potentials to Athens, including the IM races. In August of 2019, he won South African Short Course National Championships in the 200 breast, 200 IM, and 400 IM, and had a number of other individual top 5 finishes – including finishing as the runner-up in the 100 fly.

SOUTH AFRICAN NATIONAL CHAMP MATT SATES GIVES GEORGIA ITS FIRST 2022 COMMIT