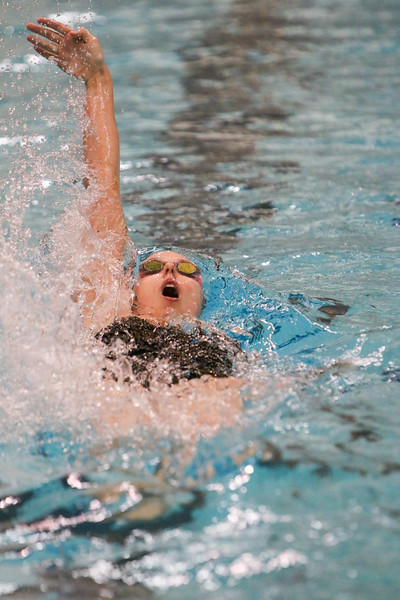 After a dominant sweep of rival Florida last week, the University of Georgia swimming and diving team remains home for a dual meet against longtime SEC foe Auburn Friday at Gabrielsen Natatorium. The meet will begin with men's and women's diving action at 11 a.m., followed by the women's meet at noon and the men's meet at 4 p.m.
Due to social distancing measures involving the student-athletes, there will be no spectators allowed inside the natatorium for the meet. However, live coverage of both events will be available on SEC Network+.
For the No. 8 Georgia men, this is the 35th all-time meeting with No. 22 Auburn, with the Bulldogs holding a 20-14 advantage. For the fourth-ranked women, this is the 18th all-time matchup with the 19th-ranked Tigers, with Georgia leading 14-3. This is the first dual meeting between the schools since Dec. 6, 2015, when both Georgia squads won in Athens.
Last Friday, the Bulldogs claimed 23 overall event wins in a decisive home opener against Florida. In the women's session, a 184-116 Georgia win, senior Courtney Harnish, junior Callie Dickinson, sophomore Zoie Hartman, and freshman Maxine Parker each won two races, with Parker earning SEC Women's Freshman of the Week for her performance. Senior Danielle Della Torre earned her first win in the 200 breaststroke, while senior Olivia Anderson and junior Dakota Luther repeated in the 1,000 freestyle and 200 butterfly respectively.
In the men's 165.5-134.5 victory, freshman Jake Magahey earned SEC Men's Swimmer of the Week honors with fantastic wins in the 500 and 1,000 freestyle. In the 1,000, Magahey posted the nation's fastest time this season and the fourth-fastest in school history, while senior Greg Reed turned in the sixth-fastest time in a second-place finish.
Fellow rookie Luca Urlando was named SEC Men's Freshman of the Week after sweeping the butterfly events with B-cuts in each. Redshirt senior Javier Acevedo swept the backstroke races, while senior Jack Dalmolin won the 200 breaststroke and sophomore Dillon Downing dominated the 50 freestyle. At the diving well, senior Zach Allen took first on the 1-meter springboard for the second-consecutive week.
For Auburn, this is the first meet of its 2020-21 season. Last season, the Tigers' women's team finished fifth at the SEC Championships in Auburn, winning three conference titles, while the men's team placed eighth.