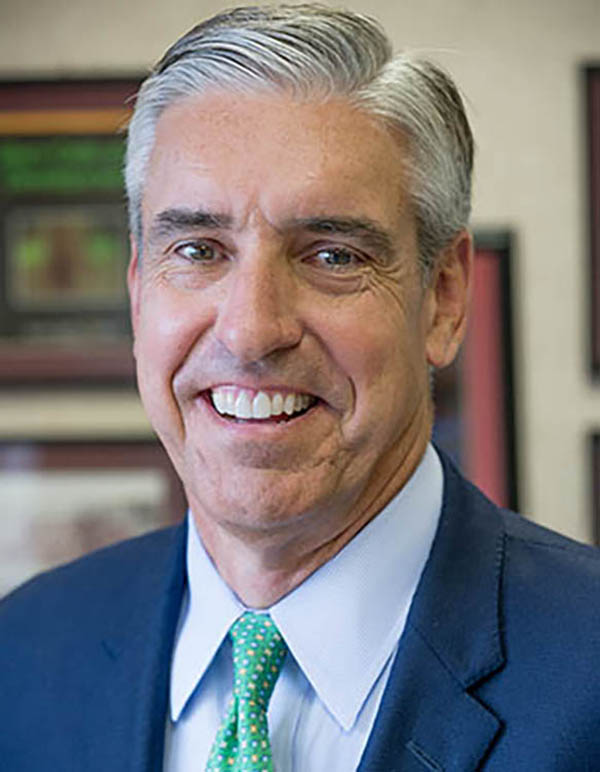 John Mangan, Bulldog letterman and All-American in tennis, as well as a highly successful businessman and philanthropist, will receive the 2018 Hartman Award at the annual Circle of Honor Gala on Friday night.
Named for the late Bill Hartman, Georgia's longtime kicking coach and chairman of the Georgia Student Educational Fund, the Hartman Award is one of the greatest honors given to a former UGA student-athlete. The Hartman Award has been presented annually since 1992 and recognizes former Georgia student-athletes who have demonstrated excellence in their profession and/or in service to others by 20 or more years of superior performance after graduation. Only former varsity athletes who have received a baccalaureate degree from Georgia can be considered for the award.

A native of Rye, N.Y., Mangan came to Georgia as a walkon member of the tennis team in the fall of 1978.  He earned a scholarship after his freshman season and twice won All-SEC honors during his playing career. Mangan also earned an All-America certificate in 1981, when he and doubles partner Bill Rogers reached the semifinal round of the NCAA Tournament. He was a member of three SEC Championship teams under legendary coach Dan Magill.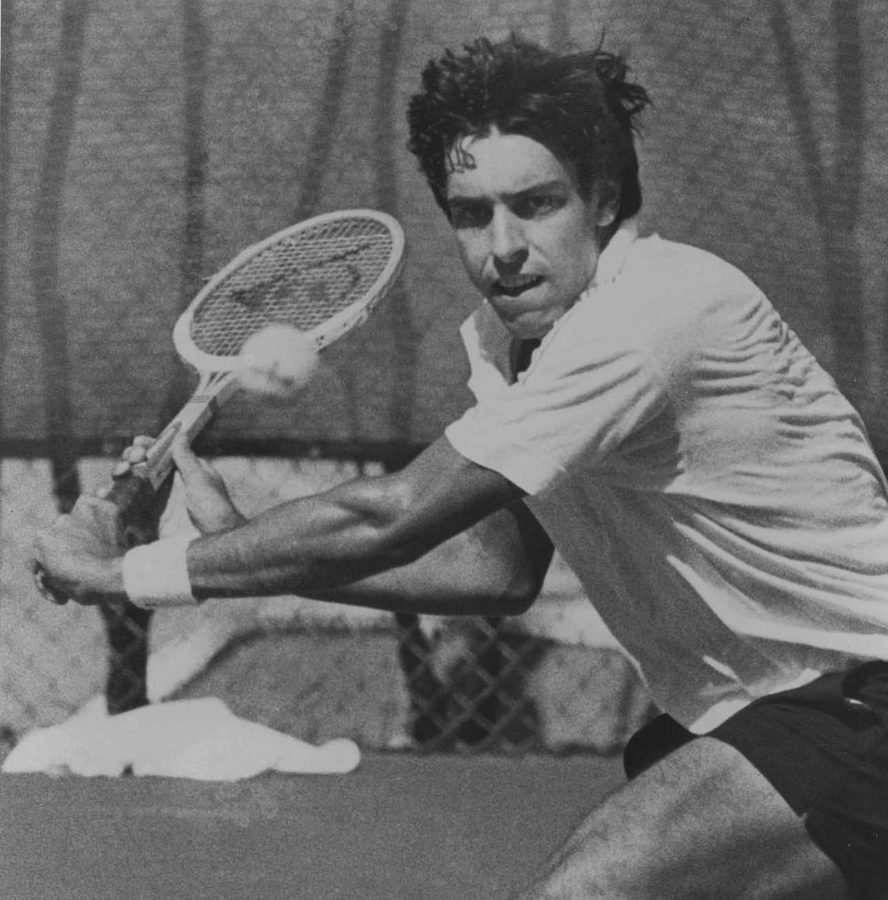 Mangan has worked in the money management and securities industries for over 35 years in New York, Washington, D.C., and Charlotte, N.C.  He currently runs JFM Capital, a family-owned asset management company based in Charlotte and also holds ownership positions in eight private companies.  He also serves on the boards of Aruna Biomedical in Athens, Meridian Chemical in Kansas City, Kan., and Linville Resorts, Inc.

Since 2013, Mangan has served as a University of Georgia Foundation trustee and is currently chairman of the Foundation's investment committee.  He and his wife Francie have funded a number of scholarships at UGA, including the Mangan Family men's tennis scholarship, multiple scholarships for the Disability Resource Center, the Georgia Commitment Scholarship, Let the Big Dawg Eat program and multiple Magill Society scholarships.

Previous Hartman Award winners, in chronological order, include the following:
Fran Tarkenton (1992), former NFL quarterback
Billy Payne (1992), former Atlanta Olympic Committee CEO and Augusta National chairman
Carl Sanders (1993), governor of Georgia from 1963-67
Tom Cousins (1993), Atlanta real estate developer
Dan Magill (1994), legendary former UGA tennis coach
Billy Henderson (1995), legendary former high school football coach
Pierre Howard (1996), former lieutenant governor of Georgia from 1991-99
Jimmy Gabrielsen (1997), noted amateur golfer
Dr. Andy Roddenbery (1998), physician
Hilton Young Jr. (1999), Athens businessman
Dr. Becky Birchmore Campen (2000), Harvard University Department of Dermatology Chief of Staf
Dr. Thomas Lawhorne (2001), vascular surgeon
Dr. Thomas Lyons (2002), endoscopic laser surgeon
Dr. Robert E. Dicks III (2003), neurosurgeon and former team physician
William Young (2004), Atlanta businessman
Hon. Aaron Cohn (2005), longtime juvenile court judge
Keith McSwain (2006), housing developer
Mack H. Guest III (2007), Athens transportation executive
Dr. Kathy McMinn (2008), pulmonary and critical care specialist
Frank Ros (2009), Coca-Cola executive
Teresa Edwards (2010), college, professional and international basketball standout
Jack Bauerle (2011), Georgia swimming head coach
Roosevelt Gilliam III (2012), renowned cardiologist
David Boyd (2013), Former UGA golfer 
Gordon Smith (2014), former UGA tennis player
Ernie Johnson, Jr. (2015), award-winning broadcaster
Jenny McDowell (2016), Emory University volleyball coach
Dr. William B. "Butch" Mulherin (2017), Athens orthopedic surgeon