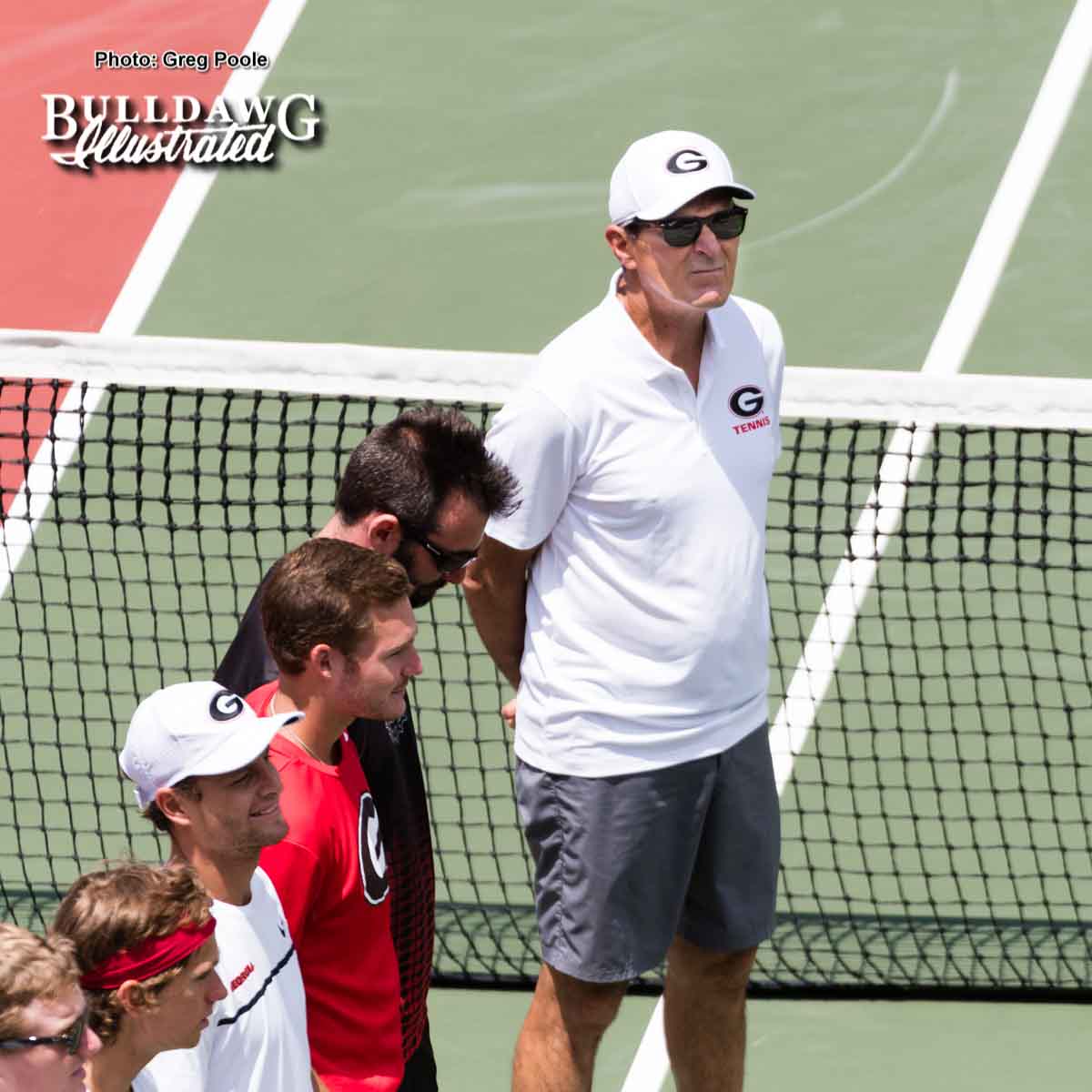 You really can't succeed a legend, unless you are Manuel Diaz, the Georgia tennis coach who has been preeminently successful in part because the legend had time to give his successor his unbridled support before moving on to that great tennis court in the sky.


The only situation familiar in my experience was that of Bob Devaney and Tom Osborne at Nebraska. When Devaney retired as the Cornhusker football coach, he chose Osborne to succeed him and worked tirelessly for his top assistant to enjoy the resources and wherewithal to win championships. National titles are hard to come by, under any circumstance, but eventually, Osborne won three after having only come close in his initial years.


If Dan Magill were with us—and how supercalifragilistic that would be—he would be the first to host the party for his protégé whose team has made it into the NCAA tournament again after winning the league title and the tournament championship, too. "Doubleheader," would be the Magillian response to Manuel's adding of two more stars in his crown while most of the community is yawning, ho-humming and taking for granted what seems to be standard fare.


Coach of Men's tennis for 29 years, Diaz' teams have won 28 SEC championships (18 regular season and 10 SEC tournament titles). No coach in the SEC has ever dominated his sport like Manuel. Only one off year! Whose boast can top that? This year, the Dawg tennis coach has claimed his titles with five underclassmen. While that makes one conclude that his team won't be the favorite in the forthcoming NCAA championship, we grasp poignantly that Diaz can recruit and coach.


With his weather-beaten and ruggedly handsome looks, his surf and sand complexion and easy going ways evolved from the Caribbean manana lifestyle. However, he is always on the go. With perceptive and selfless coaching habits, Diaz was able to pick up where Magill left off following the 1988 season.


If you don't know this story or if you have forgotten, please lend an ear. Magill had pioneered Georgia into a championship program and everybody had taken note of the productive influence of his assistant. Not only was Manny being considered for his seasoned leadership and teaching ability, he would be a change agent. Anyone hiring him would not only secure a competent, championship-trained coach, there would be a weakening of the perennial favorite in the SEC. Hiring Manuel would likely take Georgia down a notch. Nobody was more keenly aware than Magill, who at the time, was at the pinnacle of his career with time left to enjoy the coaching experience.


Magill, the rarest of the Bulldog coaching fraternity, knew that if he did not step aside and give Manuel the job that Georgia would lose him to another school. "In the long term," Magill pontificated over his beer at the Five and Ten at its old location on Lumpkin one spring afternoon, "it would have been bad for Georgia if we let him coach at another school." It would be the guess here that there would not have been a half dozen coaches in the history of the NCAA to make such a selfless move.


Magill flourished in retirement with multiple interests and activities while his successor flourished in elite NCAA competition. Georgia tennis became a beneficiary of Magill's magnanimity.


Reflecting on their relationship last weekend, Manuel began by saying, "My goal all along was to keep it going. Those were big shoes to fill. He told me at the outset, 'I will never be looking over your shoulder,' and he never did. 'I could never do that to you,' I remember him saying. 'I could never do that to Georgia.'"


Vintage Magill, illuminating again that it was always about Georgia with the guy who brought prominence to the program. There was another salient point to emanate from Manuel's reminiscing about his predecessor. "I could never be him so I never tried. I needed to be me, but it had to be genuine."


That brings about this conclusion. Manual's insightfulness would have brought about high fiving generosity last weekend from his predecessor who foresaw what we are enjoying today.