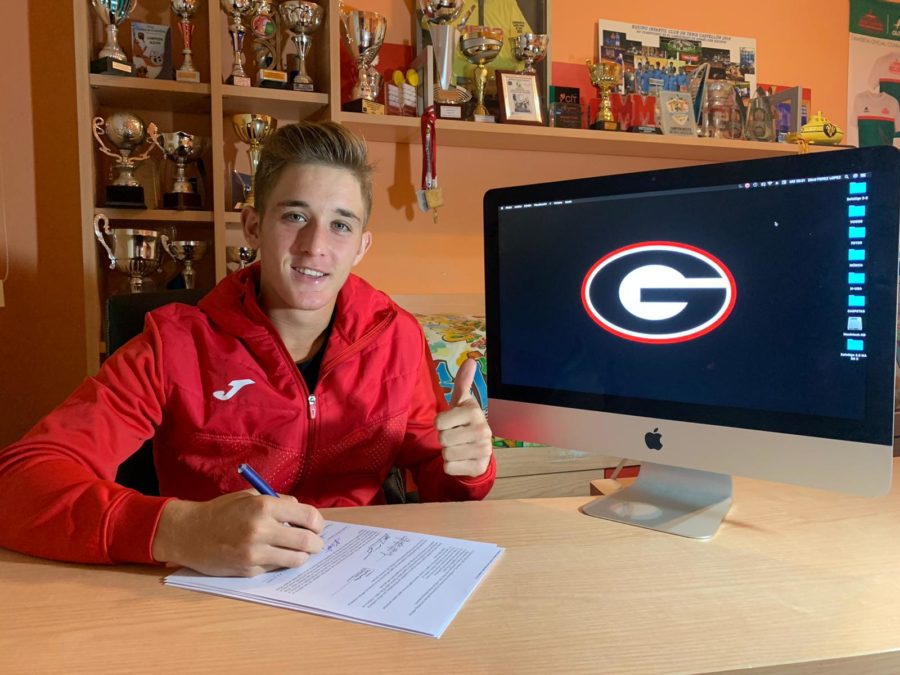 Miguel Perez Peña, a native of Castellon de la Plana, Spain, has signed a national letter of intent with the University of Georgia men's tennis team, head coach Manny Diaz announced on Friday.
Perez Peña is the second signee of Georgia's 2021 class, joining top-5 prospect Thomas Paulsell (Seattle, Washington), who signed this past Thursday.
"We are incredibly excited to have Miguel join our program," Diaz said. "Miguel has started showing evidence of his immense potential winning several ITF junior events in the past year and is well recommended to us. He can't wait to get started playing for UGA and neither can we. He has an outstanding future!"
Perez Peña boasts a best national ranking of No. 2 in Spain. He has totaled five ITF junior singles titles and two junior doubles championships. He also played on the national team and Winter Cup in Bulgaria in 2018.
"I am aware of Georgia's tennis legacy in the NCAAs, of the great players that have passed through it and the excellent coaches," Perez Peña said. "That's why I feel very lucky, and I am sure that UGA is the best place for me and my future."
Perez Peña and Paulsell are the first two signees of the Bulldogs' 2021 class. The signing period for tennis started on Nov. 11 and runs through August, 2021.