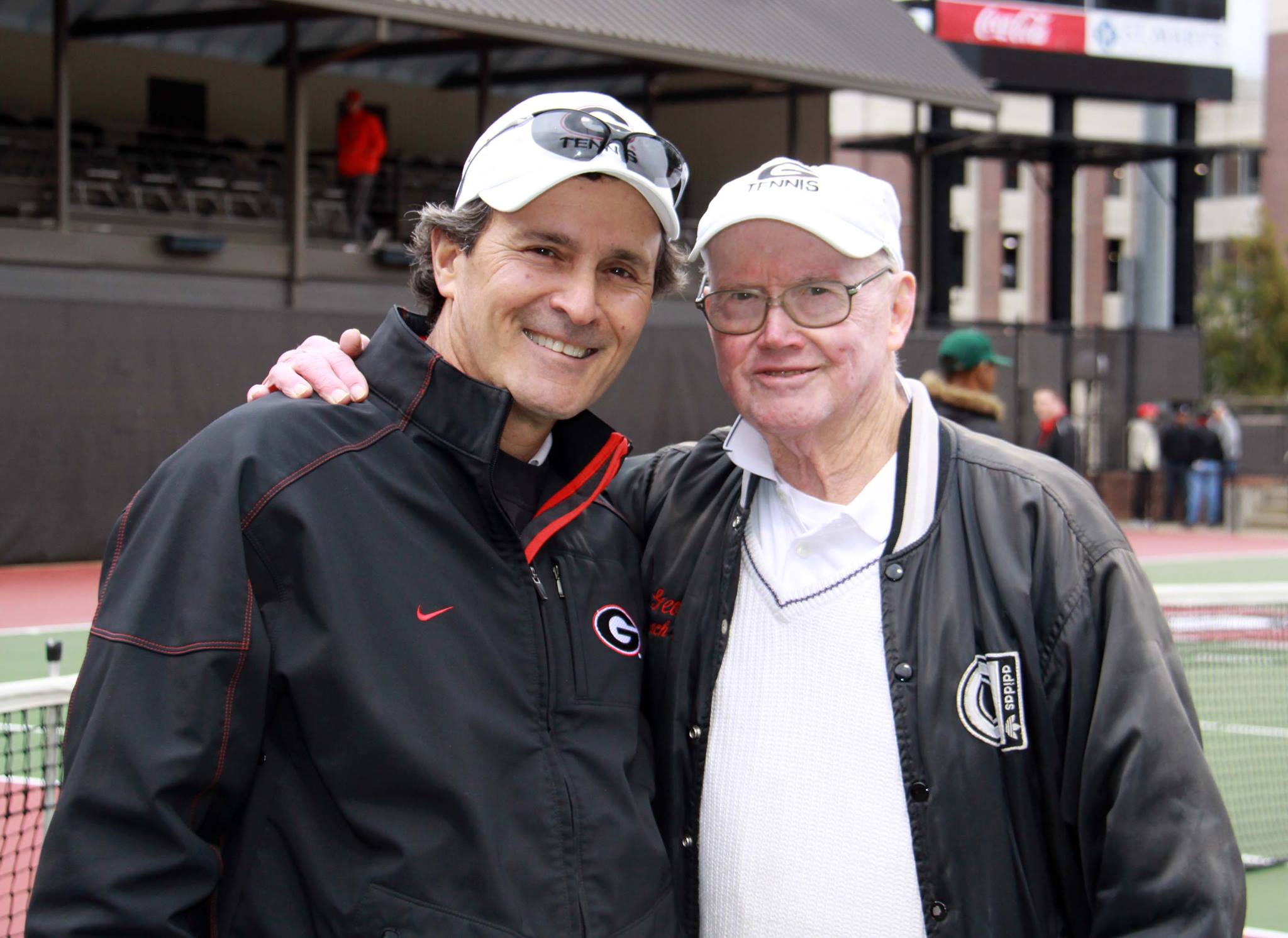 University of Georgia men's tennis head coach Manny Diaz is this year's recipient of the Coach Dan Magill Impact Award — an honor given annually by the State of Georgia Tennis Hall of Fame.
In addition, the Hall of Fame announced its 2020 inductees on Monday. Brian Vahaly (former player at the University of Virginia) and Craig Jones (coach from Macon, Ga.) join the organization's 69 current members.
Diaz, who was inducted into the Georgia Tennis Hall of Fame in 2000, receives the honor named for his mentor and former coach. Each year, the Dan Magill Impact Award is given to a deserving individual who has had a positive impact on the game of tennis.
This past season, Diaz recorded his 709th career victory to join Magill as the two winningest coaches in Southeastern Conference men's tennis history.
In 32 seasons leading the Bulldogs, Diaz has led Georgia to 28 SEC titles and four NCAA national championships. He has also coached 76 All-Americans since the 1989 campaign.
Due to the COVID-19 pandemic, the Class of 2020 will be enshrined in conjunction with the 2021 ATP Truist Atlanta Open, to be held in late July of 2021. Information regarding the evening's festivities will be made available as it is confirmed.
Georgia is in a year-long celebration of the history and legacy of the Dan Magill Tennis Complex. The legendary Magill, who would've been 99 this past year, helped make Athens and UGA the "Mecca of College Tennis." When the NCAAs went to a team format to decide its national champion in 1977, Magill volunteered to host the tournament at Georgia, and the Athens community responded. Georgia has gone on to play host to 32 NCAA Tennis Championships on the complex that was named for him in 1993.