Enjoy episode nine of Bulldawg Illustrated Digital's One on One with Jeff Dantzler featuring Bobby Mariencheck— All-American tennis player at Georgia from 1991-1994.
Bobby Mariencheck is a 1994 graduate of the University of Georgia where he was on a Division I full athletic tennis scholarship, attained All-SEC and All-American status three consecutive years and was captain of three SEC Championship teams and two NCAA Division I National Finalist teams.
After graduating from Georgia, Bobby turned pro and competed in global events on the ATP, Challenger, and Satellite tours where he achieved ATP world rankings in singles and doubles. He then took the leadership skills from his tennis career and has forged a successful career in business, all while continuing to be a tremendous ambassador for Georgia tennis.
Bobby is a native of Germantown, Tennessee and currently lives in Raleigh, North Carolina with his family.
In this episode…
Jeff and Bobby talk some Georgia men's tennis, the 1991 and 1993 SEC Championship teams, and the "brotherhood" of the tennis Bulldogs that has been fostered and nurtured by two coaches – the legendary Dan Magill and Manny Diaz. Plus, much, much more!
You can follow Jeff Dantzler on Twitter at @jeffdantzlertv and Bobby Mariencheck at @BobMariencheck. Please make sure to also give us a follow on Bulldawg illustrated at @BD_Illustrated.
And a special thanks to Josh Hancher (post-production) and Becca Gemes (social promotion and newsletter) for their hard work behind the scenes to make us look good.
We hope you enjoyed the show; so, make sure to tune in next week for some more One on One with Jeff Dantzler, and don't forget to check out our other episodes and shows…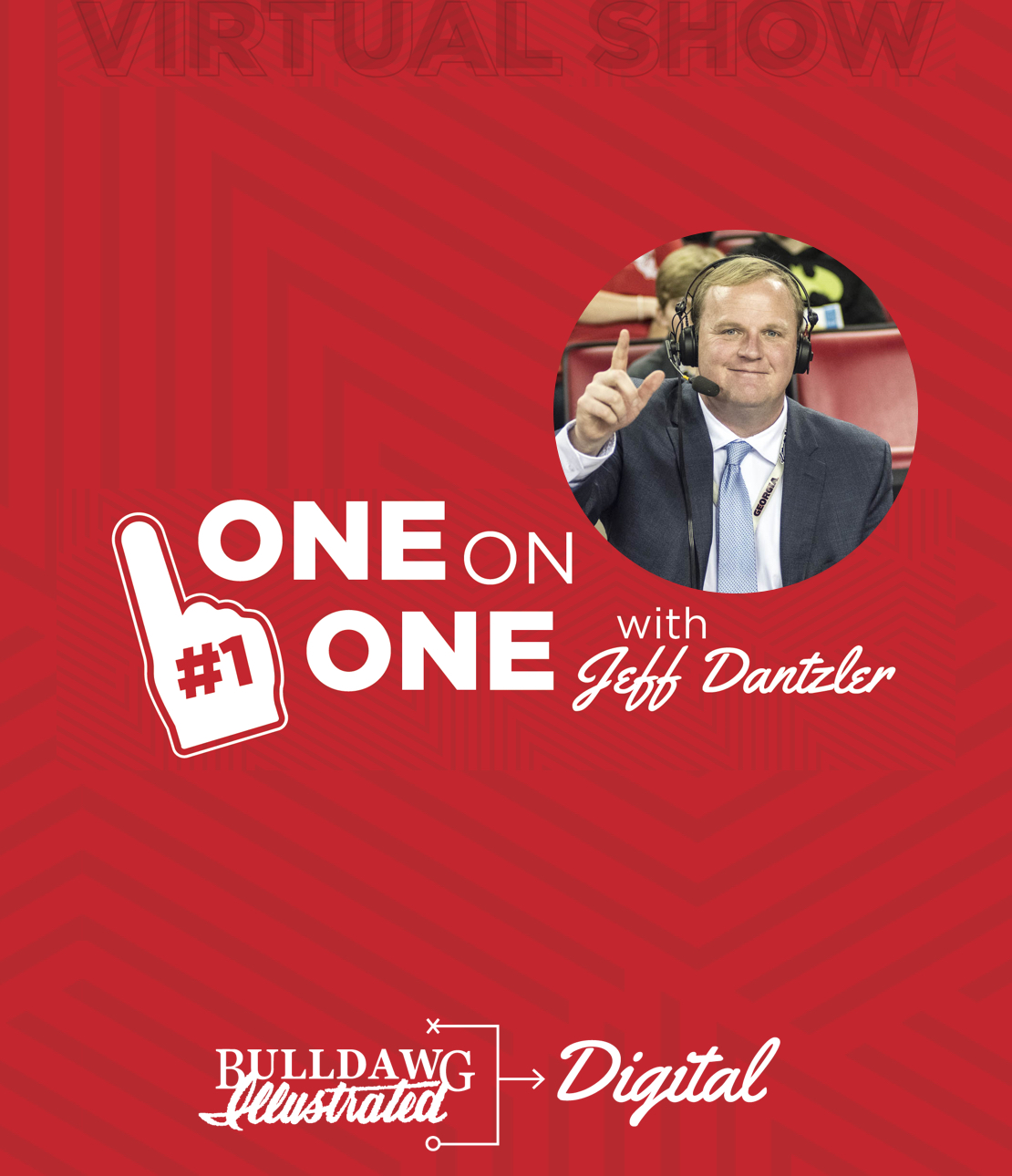 CLICK HERE for Episode 01 | One on One with Jeff Dantzler with special guest Vance Leavy
CLICK HERE for Episode 02 | One on One with Jeff Dantzler with special guest Malcolm Mitchell
CLICK HERE for Episode 03 | One on One with Jeff Dantzler with special guest Kevin Butler
CLICK HERE for Episode 04 | One on One with Jeff Dantzler and guest Mike Morgan
CLICK HERE for Episode 05 | One on One with Jeff Dantzler and guest Drew Butler
CLICK HERE for Episode 06 | One on One with Jeff Dantzler and guest Jarryd Wallace
CLICK HERE for Episode 07 | One on One with Jeff Dantzler and guest Chip Towers
CLICK HERE for Episode 08 | One on One with Jeff Dantzler and guest Tony Schiavone
CLICK HERE for Episode 01 | Threading the Needle: 'Kirby Smart and Georgia Football Facing Unique Challenges'
CLICK HERE for Episode 02 | Threading the Needle with guest Brendon Todd
CLICK HERE for Episode 03 | Threading the Needle – 'A statistical deep dive of Georgia football'
CLICK HERE for Episode 04 | Threading the Needle with guest Charlie Woerner
CLICK HERE for Episode 05 | Threading the Needle – "Former Bulldogs line up well with teams signed in 2020 NFL Draft"
CLICK HERE for Episode 06 | Threading the Needle with Hamilton Culpepper
CLICK HERE for Episode 07 | Threading the Needle with Nathan Lawrence
CLICK HERE for Episode 08 | Threading the Needle with Brian Dill