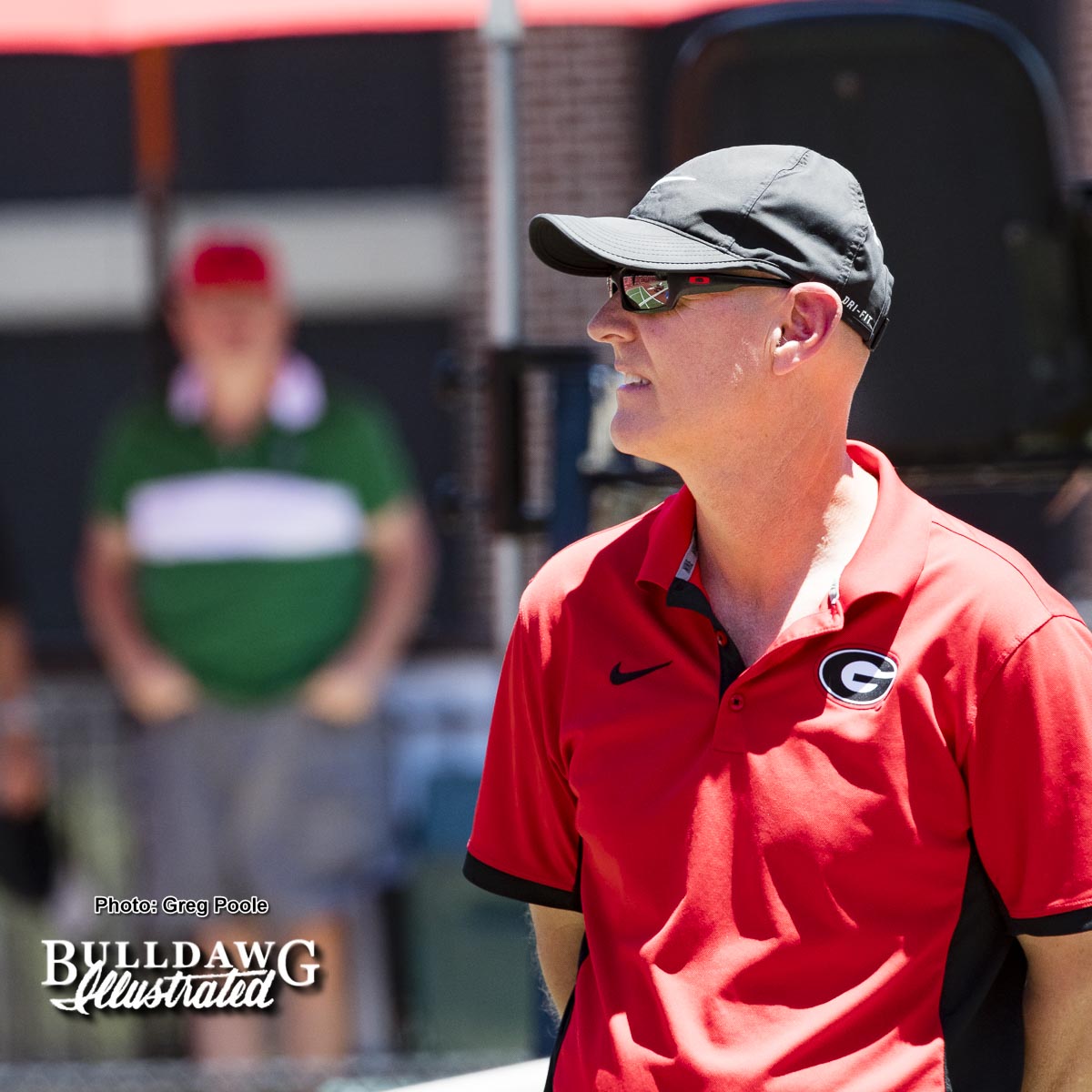 A total of nine home matches and the Bulldog Classic highlight the women's tennis action at the Dan Magill Tennis Complex in 2018-19.
The fall season begins Sept. 14-16 at the Hall of Fame Tournament in Williamsburg, Va.—the first of five different events over a three-month span. The Bulldogs will make stops at the Big 5 Challenge (Fort Worth, Texas), the ITA All-American Championships (Los Angeles), the ITA Regional Championships (Atlanta), and the ITA National Fall Championships (Surprise, Ariz.). Georgia will conclude the fall season by playing host of the Bulldog Classic from Nov. 2-4.
The team dual match season begins with the annual ITA Kick-Off Weekend as the Bulldogs welcome South Florida, Kansas State and William & Mary. Georgia will face the Bulls on Jan. 25 and then either the Wildcats or the Tribe on Jan. 26. The winner of the ITA Kick-Off will receive an automatic bid into the ITA National Team Indoor Championships, which is from Feb. 8-11 in Seattle. Georgia is 18-0 during the ITA Kick-Off event when held in Athens.
Georgia opens up non-conference play against Clemson on Feb. 2 prior to the National Indoors and then plays Georgia Tech at home on Feb. 24 before Southeastern Conference action begins.
SEC play for Georgia begins on the road against Tennessee on March 2. Other away SEC matches include Florida (March 15), South Carolina (March 17), Alabama (March 29), Auburn (March 31), Arkansas (April 5) and Missouri (April 7).
The home SEC matches feature LSU (March 8), Texas A&M (March 10), Ole Miss (March 22), Mississippi State (March 24), Kentucky (April 12) and Vanderbilt (April 14).
The postseason will begin with the SEC Tournament in College Station, Texas, from April 17-21. The NCAA Tournament will start May 3-5 with the first two rounds before the new format, which calls for a Super Regional, goes into effect. This year, the 16 teams advancing from the first and second rounds of the tournament will participate in two-team super regionals on the campuses of the higher-seeded teams. The eight Super Regional winners will then advance to the finals site at the USTA National Campus in Lake Nona, Fla.
The Bulldogs have made 32 straight appearances in the NCAA Championships with last season's Elite Eight showing. Georgia's No. 7 final ITA ranking in 2018 marked the 29th time the Bulldogs have finished a year ranked in the top 10 under head coach Jeff Wallace. Three of the four Bulldogs who ended the 2018 season nationally ranked in singles return.