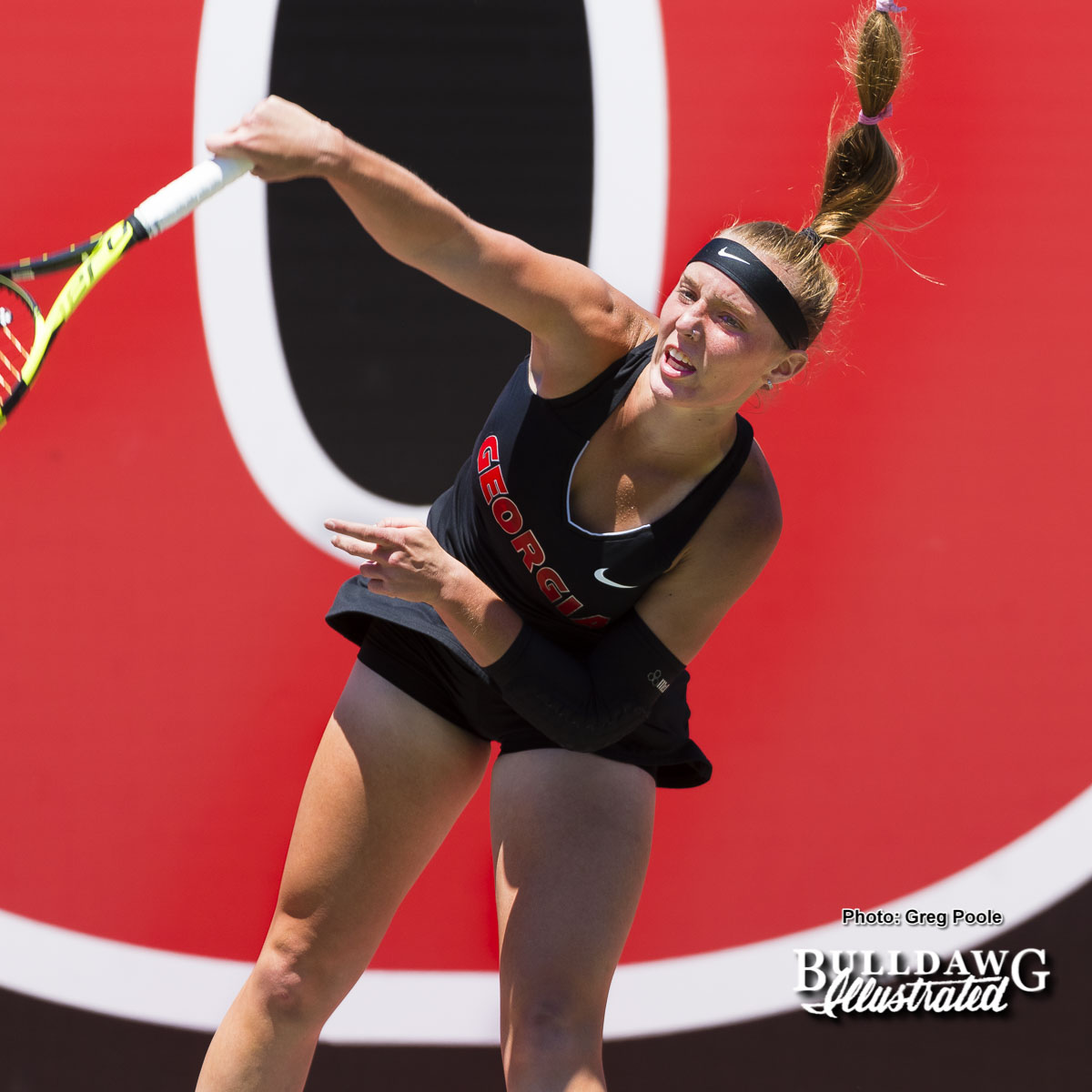 ATHENS, Ga. – After an 11-day layoff, the sixth-ranked Georgia women's tennis team transitions from the indoor portion of the 2018 campaign to outdoor with a dual match against Georgia Tech Friday at 3 p.m. in Atlanta.
"We are very pleased to be outside," Georgia head coach Jeff Wallace said. "We've had some good practices and I feel like the team has been adjusting well. They haven't really missed a beat. Yes, there's a difference with sun and wind, but for the most part these players have played so much that they are just ready for the outdoor season."
At the National Team Indoors, the Bulldogs (5-1) earned wins over No. 11 Texas and No. 8 Texas Tech, bookending their loss in the quarterfinals to No. 9 Duke. In an identical fashion on the top half of the bracket, 12th-ranked Georgia Tech (5-1) defeated No. 10 Michigan before losing to sixth-ranked Pepperdine and closing with a win over No. 3 Florida.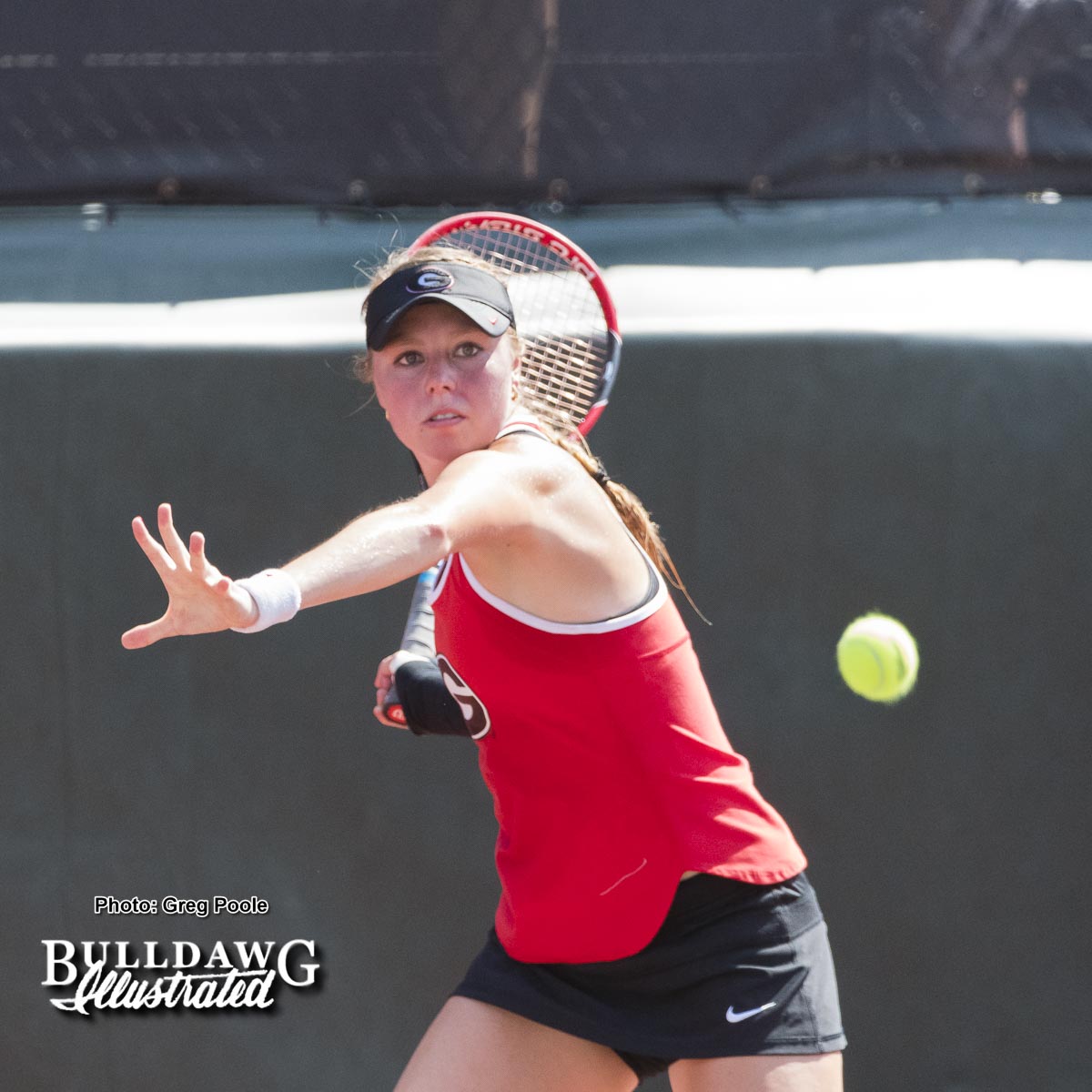 "We know that they (Georgia Tech) are really good," Wallace added. "We see them in our regional events and saw them up there (National Indoors), and our rankings have been pretty much parallel to each other so it will be another great match."
The top of the Yellow Jackets' lineup consists of seniors Paige Hourigan, ranked No. 25 in ITA singles, and Johnnise Renaud, followed by freshman Ida Jarlskog, who represents the last Georgia Tech ranked singles player at No. 83. In doubles, Hourigan pairs with sophomore Kenya Jones to form the nation's fourth-ranked doubles team.
The latest ITA individual rankings released Tuesday features five Bulldog singles players and two duos. Highlighting the singles group is Katarina Jokic who moved to sixth – the highest national ranking for a freshman. Seniors Kennedy Shaffer and Mariana Gould made their season debut on the list at No. 53 and No. 96, respectively, while Marta Gonzalez (No. 75) and Morgan Coppoc (No. 78) rounded out the Georgia contingents.
After being named to the ITA National Team Indoor All-Tournament Team for No. 2 doubles, Jokic and Gould jumped 10 spots to the No. 8-ranked position. Slightly behind is sophomore Elena Christofi and Coppoc at No. 11.
Live scoring can be followed here.