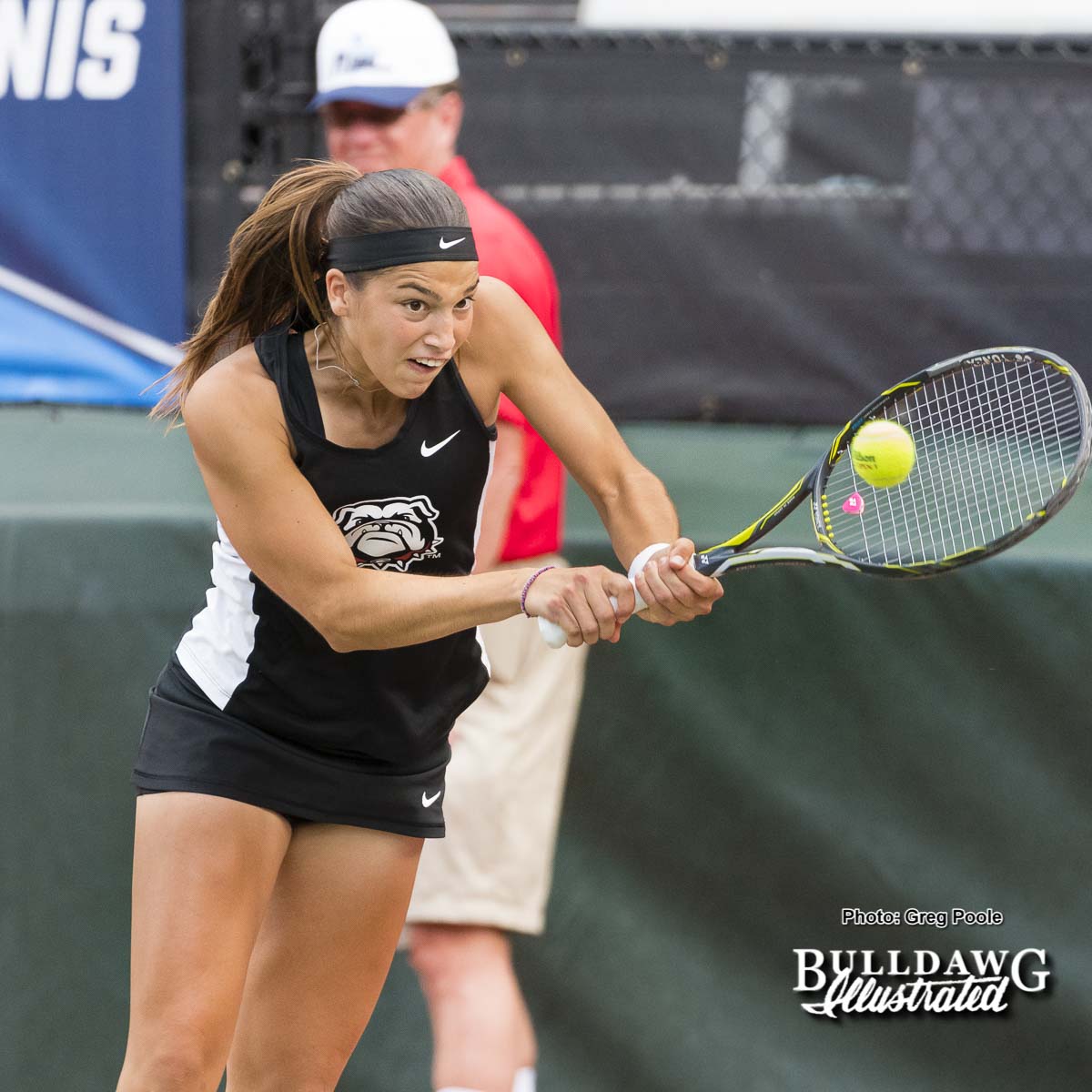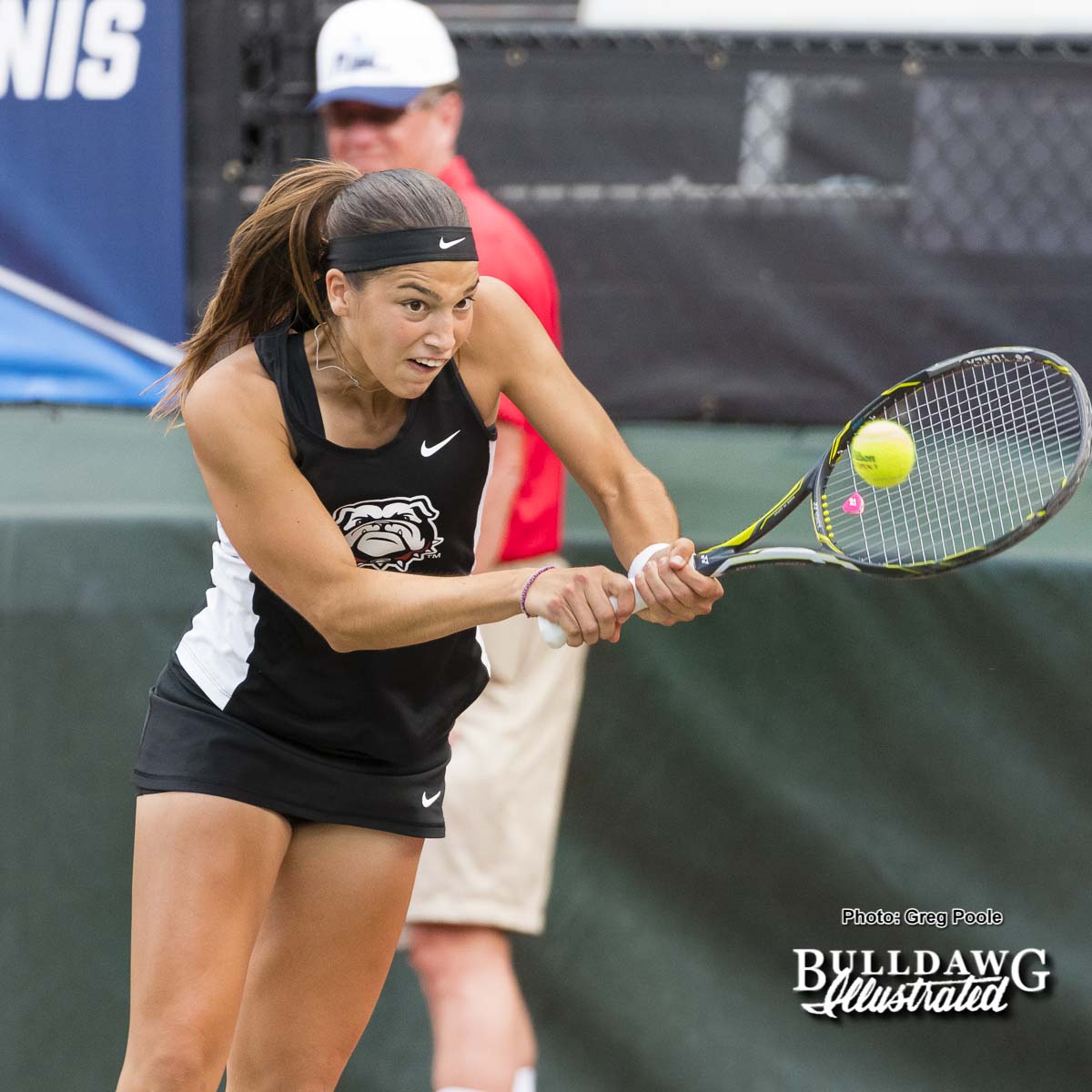 ATHENS, Ga.– Four Georgia women's tennis players, including SEC Freshman of the Year Katarina Jokic in both singles and doubles, have been selected to compete in the individual portion of the 2018 NCAA Championships, it was announced Wednesday.
In addition to Jokic, two Georgia duos are featured in the doubles bracket of the NCAA tournament as at-large selections: sophomore Elena Christofi and freshman Morgan Coppoc, and Jokic and senior Mariana Gould.
Jokic, grouped among the 9-16 seeds, enters postseason play following a first-team All-SEC selection as the No. 1 singles player for the Bulldogs. The highest ranked freshman in the country at No. 12, the Novi Grad, Bosnia native collected a team-high 30 wins, including nine against ranked opponents.
On the doubles court, Jokic paired with Gould on the second court, accumulating a team-high nine clinchers among 27 doubles victories. The tandem is joined by the freshman-sophomore team of Coppoc and Christofi, who play on the first court for Georiga. Currently ranked eighth in the country, they have collected a 10-2 mark in dual play.
Georgia is seeded seventh in the team bracket and will play host to Georgia State, Arizona State and Wake Forest next weekend starting on Friday, May 11.
The singles and doubles competition will take place from May 23-28 at the Wake Forest Tennis Complex in Winston-Salem, N.C., following the team competition. Matchups for the individual portion will be announced during team play.