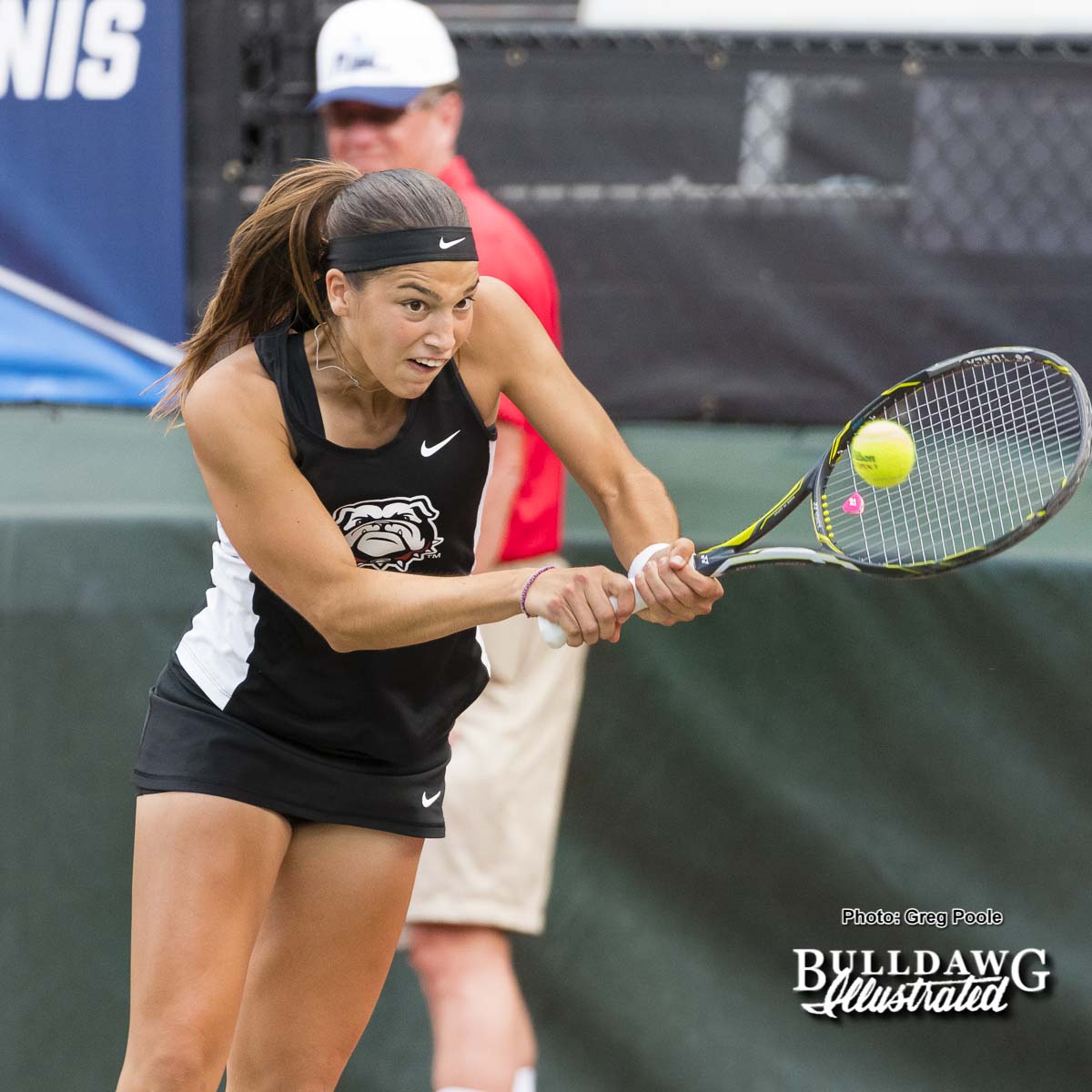 The outdoor opener turned into an indoor match due to rain, however it did not impede the No. 1 Georgia women's tennis team from defeating No. 31 Georgia Tech, 4-0, Saturday afternoon at the Lindsey Hopkins Indoor Courts.
The Bulldogs improved to 8-0 on the season, which is the best start in the program since 2009 – a year in which they won the SEC regular season and tournament titles. The Yellow Jackets fell to 3-4 on the season. In the all-time series, Georgia now leads 25-6.
"We have been really focusing on doubles, and it really paid off today," Georgia head coach Jeff Wallace said. "It was a really close doubles point, but we were able to get it today. And then their effort in singles today showed that this team is ready to continue to compete and do it the Georgia way, the right way. I was really pleased with the whole match today."
Georgia trotted out a new doubles lineup and it paid off, but it was a gritty affair as it was tied 5-all on the first two courts and in a tiebreaker on the last. Both teams split decisions on courts one and three, before junior Elena Christofi and sophomore Vivian Wolff in their first-career match together won 7-5 to give Georgia the 1-0 lead.
Georgia's strength in singles continued as four first sets gave the Bulldogs full control of the match. First to finish was sophomore Vivian Wolff, then junior Marta Gonzalez and shortly after freshman Lourdes Carle for the clinch.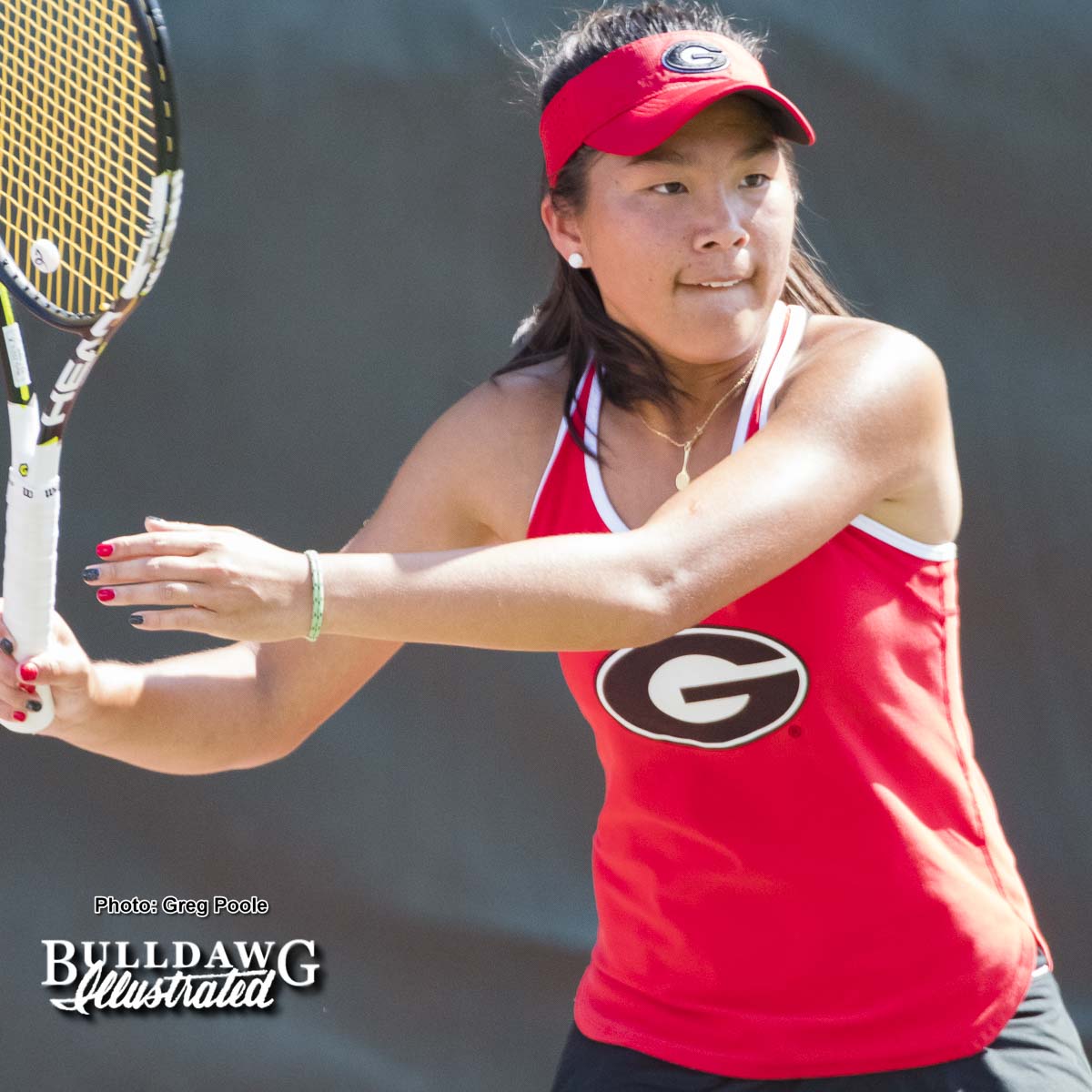 Wolff, ranked No. 28 in ITA singles, defeated GT junior Nami Otsuka, 6-4, 6-3, on court four. The victory marked Wolff's third-straight win and upped her season record to 15-3 overall and 7-1 in dual action.
Next on court two, Gonzalez, ranked No. 10, dispatched Yellow Jacket freshman Jeanette Lin, 6-2, 6-3. Gonzalez improved to 19-6 overall. Mere moments later, Carle clinched the 4-0 victory for the Bulldogs with a 6-2, 6-3 win over GT freshman Valeriya Deminova on court three.
The marquee matchup between top-ranked sophomore Bulldog Katarina Jokic and No. 25-ranked junior Yellow Jacket Kenya Jones went unfinished, but Jokic was leading 6-4, 5-4.
In doubles, Jokic and Carle defeated Georgia Tech's No. 33-ranked duo of Lin and Jones, 7-5, on court one. The Georgia twosome played twice together in the fall, going 1-1, and this marked their first ranked win. Sophomore Morgan Coppoc and freshman Meg Kowalski fell in a tiebreaker 7-6(2) on court three.
Next, Georgia starts its Southeastern Conference schedule with a road match against No. 29 Tennessee on Saturday, March 2. First serve is scheduled for 12 p.m. ET at Barksdale Stadium.