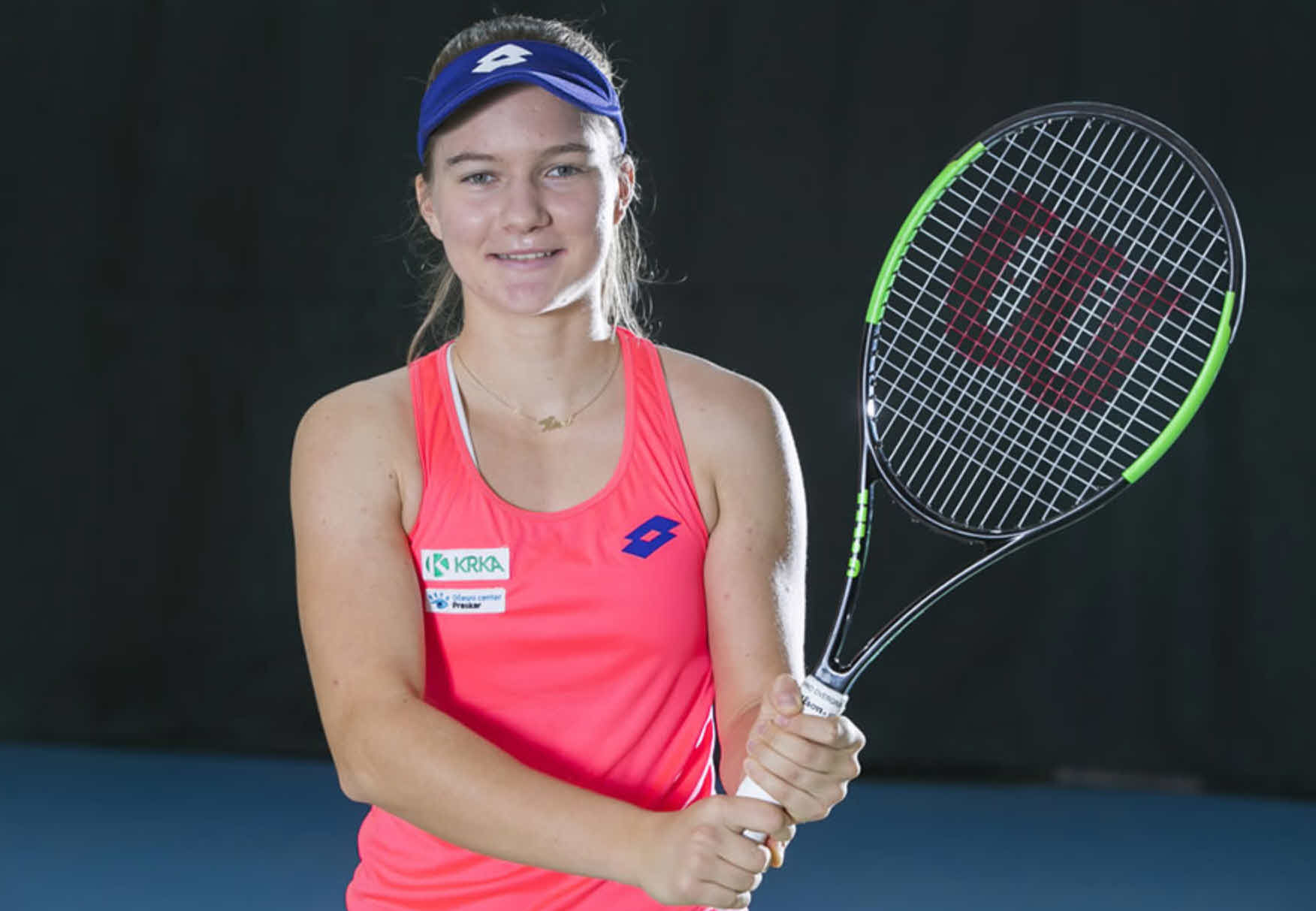 The Georgia women's tennis team announces Wednesday the signing of Ziva Falkner to a national letter of intent.
 
A native of Slovenia, Falkner has reached a No. 42 juniors ranking in the world in the ITF Junior Rankings. In singles, she was a Grade A Semifinalist in Cape Town, defeating a top-10 junior competitor in the world 6-1, 6-1. Falkner has also reached three semifinals in Grade 2 events, as well as reaching as a quarterfinalist in the Heraklion $15k event.

In doubles, Falkner excelled, being a finalist at the 2020 Australian Open Junior Championships, as well as Champion of the Cape Town Grade A event and Champion of two more Grade 2 events.
 
"Drake [Bernstein], the team and I are very excited about Ziva joining our program next year," Head Coach Jeff Wallace said. "She is a top international player and is going to bring a lot to our program. We're excited to get her on campus. She's an excellent student and excellent athlete and we feel her future is very bright."
 
During her career, Falkner has trained at the Teniski Klub Krka Otocec in Slovenia and the Zagi Tenis Klub in Croatia under her coach Gordan Jankovic, a former professional tennis player himself.
 
She is the daughter of Bostjan and Maja Falkner. She has one brother, Jan.