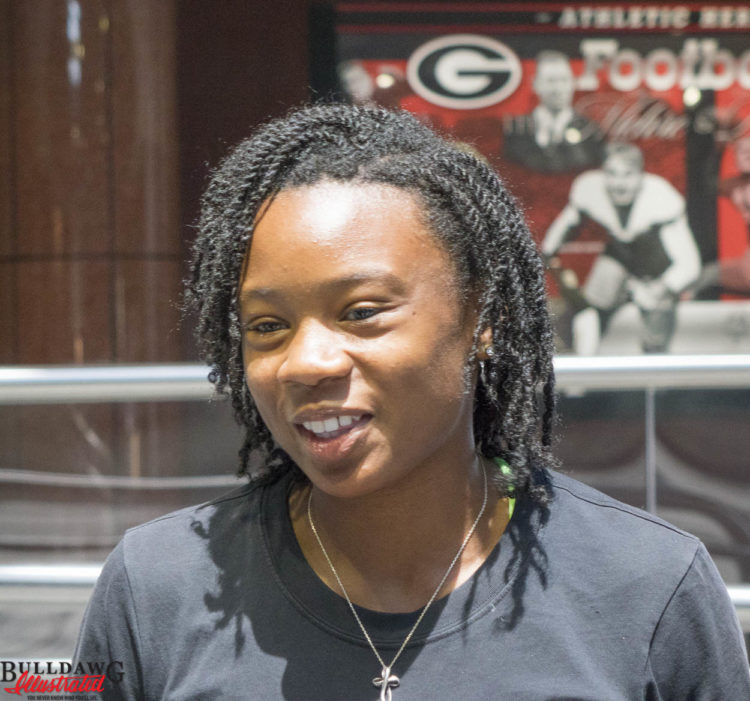 Georgia rising junior Keturah Orji shattered her own American record on her first attempt in the triple jump finals to highlight the Olympic Games in Rio de Janeiro on Sunday.


Orji, a native of Mount Olive, N.J., finished fourth and out of medal contention by just an inch and a quarter after soaring 48 feet, 3 ¼ inches. This topped her school and American records of 47-8, which captured her the 2016 NCAA outdoor title. Orji became the first American to qualify for the women's triple jump finals after she finished as the last qualifier with her one and only fair mark on Saturday.


Orji opened her night on Sunday with the longest jump of her career with conditions that included a 0.0 meters/second wind. Following a pair of fouls next, Orji then traveled 47-7, 47-3 and 47-2.50 on her fourth, fifth and sixth attempts, respectively. She completes a year that included a pair of Southeastern Conference crowns, two NCAA championships and a variety of records at every level.