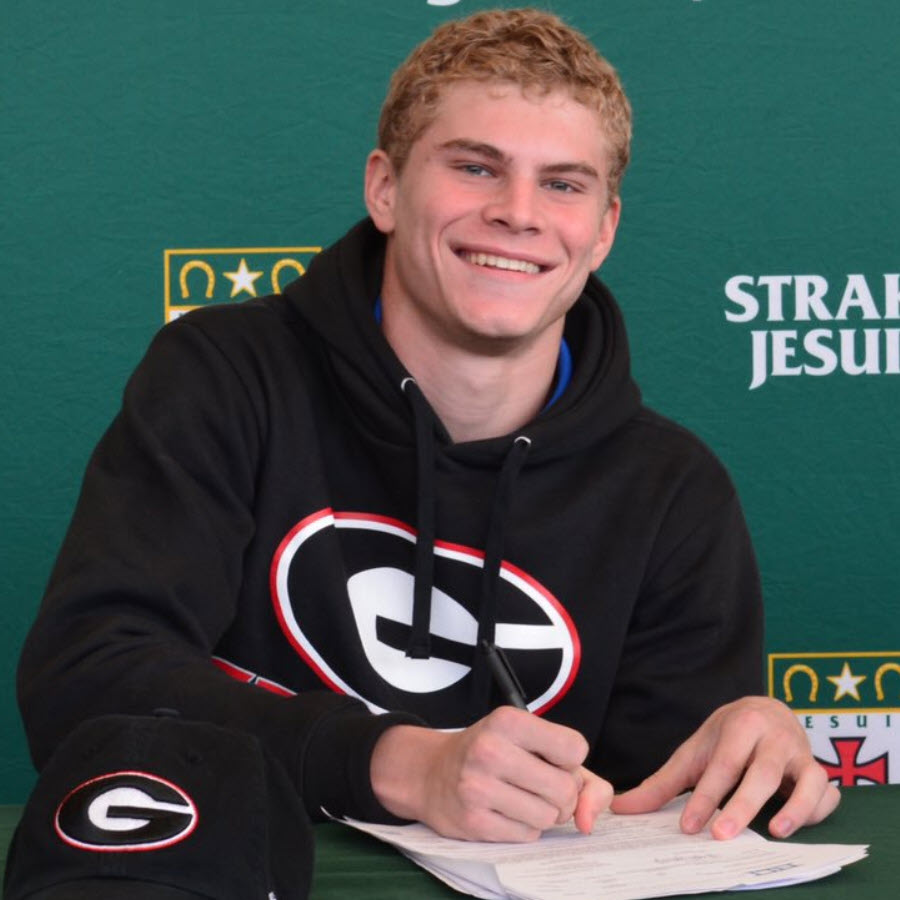 Top of the podium performances by the University of Georgia's track and field sophomores Matthew Boling, Jasmine Moore and Shelby Tyler highlighted the Carolina Challenge in Columbia, S.C., on Saturday.
Boling clocked a NCAA and world-leading 400-meter mark of 45.51 to notch a Bulldog win. Boling's time is the second best in UGA history, best since 2010. Moore set a facility record with a triple jump mark of 44 feet, 11.75 inches to cruise to a victory. This gives her the No. 2 mark in the country in 2021. To follow, Tyler cleared 5-11.25 to win the high jump.
Junior Imani Carothers matched her personal best of 8.18 to win 60m hurdles final. Her time equals the NCAA's fourth-best time and the Bulldogs' No. 4 all-time finish.
Kyprianou's Comments: "I am really happy with our improvements this weekend," said head coach Petros Kyprianou. "We are slowly established some solid NCAA marks that will give us the momentum going into postseason in a few weeks. Obviously, the highlight of the weekend is Matthew Boling and his world-leading 400m race but overall, I noticed a sense of excitement and ambition by the young ones and slowly making a name for themselves! I'm happy with the positive marks and excited for the next weekend! Go Dawgs!"
The Low Down: Carothers season-best time started off the Carolina Challenge, followed shortly by Boling's NCAA-best run.
Redshirt sophomore Clay Pender ran a 1:52.01 to place second in the 800m.
Sophomore Anna Hall continued her torrid pace with a 2:07.91 to finish second in the 800m. Her time puts her sixth on UGA's all-time list.
Redshirt sophomore Sam Bowers moved into the No. 9 spot in the Georgia record books with a time of 4:06.81 tabbing fourth place in the mile.
Junior Anna Marian Block raced for runner-up honors in the mile with a 4:48.29.
Graduate student Kayla Smith (14-0.50) led a Bulldog 1-2-3 finish with sophomore Julia Fixsen (13-8.50) and freshman Kaeli Thompson (12-8.75) in the pole vault.
Freshman Gavin Beverage finished second after going 58-2 on his sixth attempt in the shot put.
Junior Titiana Marsh hit 44-2.75 for second placed behind Moore's win in the triple jump.
Senior Jessica Drop finished third in the 5000m with a 16:13.93.
Tyler's pole vault win helped Georgia finish strong.
Up Next: Georgia competes for the third weekend in a row on Jan. 29-30 at the Razorback Invitational in Fayetteville, Ark.  Arkansas will also be hosting this year's SEC and NCAA indoor meets.