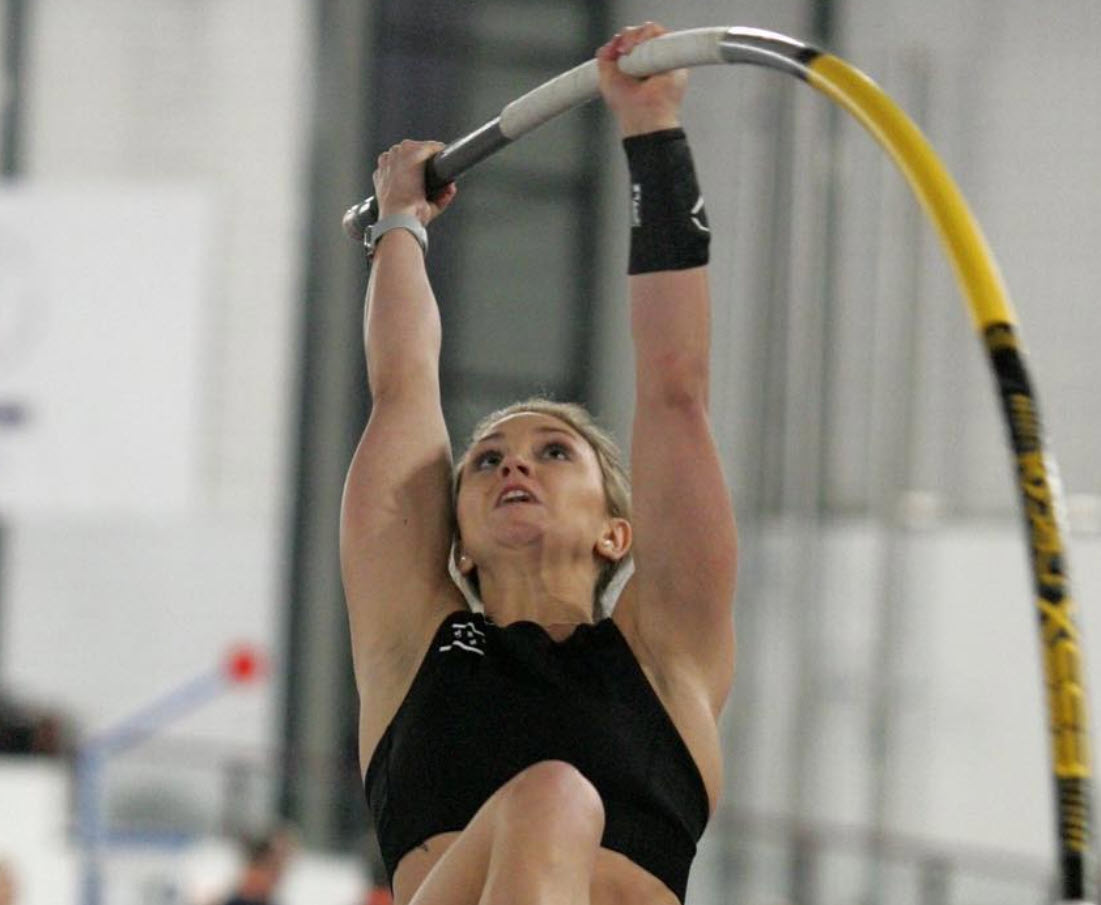 Former Lady Bulldog pole vaulter Morgann Leleux clinched her spot to the upcoming Olympic Games at the U.S. Track & Field Trials at Hayward Field in Eugene, Ore., on Saturday.
New Iberia, La., native Morgann Leleux locked in a spot to her first Olympics thanks to a personal-best effort in the women's pole vault. The three-time SEC champion went over the bar at 15 feet, 5 inches to take second and thanks to her Olympic Standard in her event, Leleux will be now representing Team USA next month.
Former Bulldog three-time NCAA heptathlon champion Kendell Williams is in position to advance to her second consecutive Olympics in the heptathlon. She has scored 3,924 points, is in third place and most importantly, has already scored the Olympic Standard necessary to go to the Games. Williams was 17th at the 2016 Olympics.
Also in the heptathlon, graduate transfer Asya Reynolds put herself in 14th with 3,396 points while sophomore Anna Hall took a fall in the hurdles and did not start any of the other three events after a sensational first full year.
On Friday, former Bulldog All-American Keenon Laine posted two first-attempt clearances in the first round of the high jump to make it to the next round. He will jump again on Sunday at 4:30 p.m.
Four other Bulldogs have already punched their tickets at the U.S. Trials. This past Sunday, Orji set a meet record in the triple jump to win the U.S. title while current sophomore Jasmine Moore cruised into third place to qualify for her first Olympics after a sensational collegiate season.
Former Georgia champion Garrett Scantling exploded for a career-high 8,647 points to win the American championship and earn his first trip to the Games after finishing one spot out of qualifying in 2016. Also, junior Elija Godwin was sixth in the 400-meter dash final last weekend with a 44.94. He was named as a relay leg for Team USA earlier this week.
Eleven current Bulldogs and eight former Georgia standouts will compete in their home country's Trials on June 18-27. The top three finishers in each event at the Trials will advance to the Olympic Games in Tokyo on July 23-August 8, barring they have the standard mark/time necessary in their event.
Leleux stands second on Georgia's all-time top-10 list with a 14-6.75 clearance in 2012 and soared far past that mark on Saturday. She had three first-attempt clearances before going over the bar at 15-5 on her third and final try to earn runner-up honors, finishing only behind Nike's Katie Nageotte.
In the heptathlon, Williams started her four events with a season-best time of 12.95 to take fifth in the 100m hurdles. She followed that up with a season-best performance of 6-0.50 in the high jump and was the runner-up. Williams posted yet another season best in the shot put (43-0.50) for seventh place. She wrapped up her opening day by running a 23.51 for third place in the 200m.
Reynolds, a graduate transfer from Michigan State, was 11th in the opening event of the 100m hurdles with a 13.86 for 11th. She then went over the high jump bar at 5-3 for 15th place in the second event. Reynolds saved her top shot put for her final attempt, going 42-4.75 for ninth place. She completed her four events with a 24.43 in the 200m to take ninth.
One of Georgia's top performers of all-time, Keturah Orji, traveled 21-11 on her top effort to take seventh in the long jump final on her opening try. Also taking seventh in a final was former Lady Bulldog champion Lynna Irby in the 200m, who ran a 22.46.
In addition, sophomore Matthew Boling clocked a 20.27 to take sixth in the opening heat of the 200m semifinal. He was ninth overall, missing the final by one spot and .04.
On Sunday, Williams and Reynolds will battle in their final three events starting at 4 p.m.