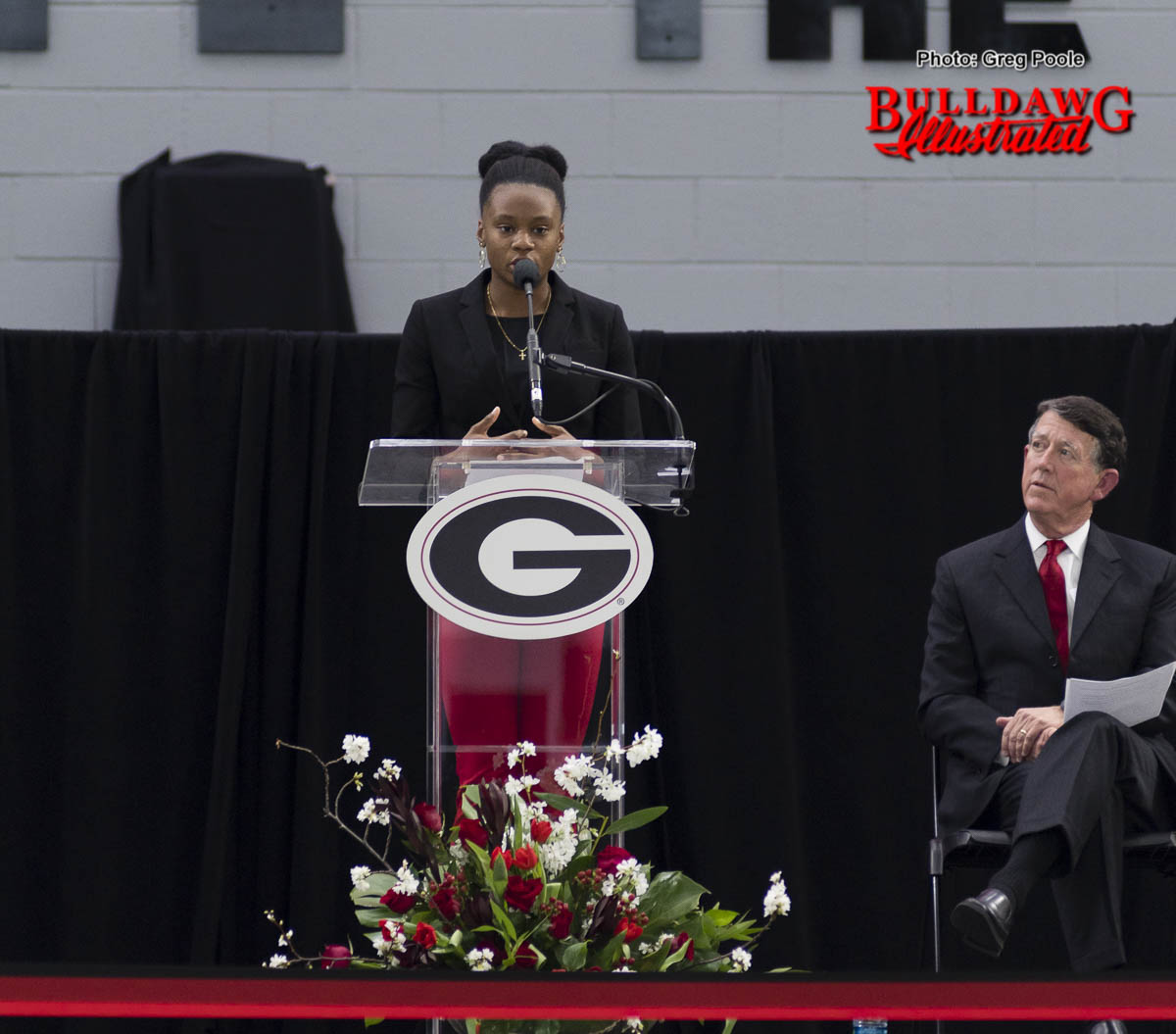 ATHENS, Ga. — The Bulldog track and field program has been honored with four Southeastern Conference indoor postseason awards with the NCAA Indoor Championships arriving in two days.
Senior Keturah Orji was named the Women's Field Athlete of the Year as well as the Women's Scholar-Athlete of the Year; freshman Tara Davis garnered Women's Co-Freshman Field Athlete of the Year honors; and freshman Johannes Erm was named the Men's Freshman Field Athlete of the Year.
Orji's honor is the sixth award of its kind for the Lady Bulldogs since 2004 and Orji has been the winner the last three years.  Davis also gives UGA six awards in her category since 2004 after Louisa Grauvogel earned the accolade in 2017.  Erm's award is the first honor of its kind for the Bulldogs.
Orji, a native of Mount Olive, N.J., recently won the Southeastern Conference triple jump title with a sixth effort of 46 feet, 6 ¼ inches.  She made history by being the first woman to win four times in the same SEC indoor field event.  Orji set American/collegiate records in the triple with a season-opening effort of 47-8, which ranks No. 2 on the current world list.  She hit a season-best mark of 21-5.25 to take second in the long jump at SECs as well.  Orji stands fourth nationally going into NCAAs and has reached at least 21 feet in all four long jump competitions this year.
Also announced before the SEC Indoor Championships, Orji was honored as the Women's Scholar-Athlete of the Year for her 3.9 GPA in Financial Planning.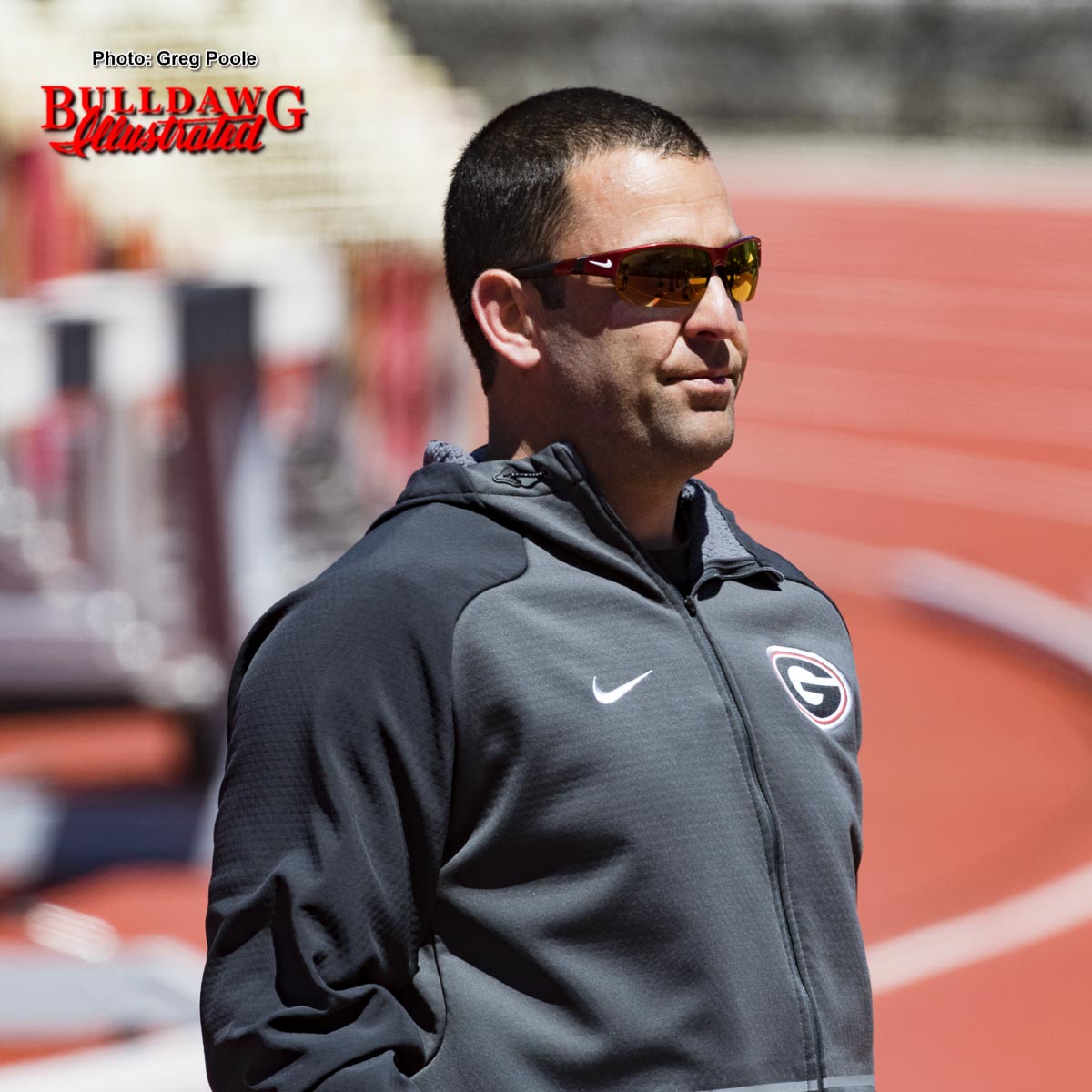 Over the weekend, Orji traveled with Kyprianou to Birmingham, U.K., and finished fifth in the triple jump at the IAAF World Indoor Championships.
Davis, a native of Agoura Hills, Calif., reached a UGA personal-best long jump distance of 21-2.75 to take fifth as the top freshman finisher at the SEC meet.  Her mark is seventh nationally (top freshman) and seventh on Georgia's all-time top-10 list.  Davis also matched Kendell Williams' school record of 8.03 during the 60-meter hurdle prelims to rocket to fifth on the national list.  She completed the 60m hurdle final in fifth place.
Erm, a native of Tallinn, Estonia, scored a personal-best tally of 5,716 to win the heptathlon in his true freshman season at the SEC meet, which stands 10th nationally.  He collected four personal records over his seven events to win Georgia its seventh heptathlon title at the meet since 2010.  Starting with a pair of fouls, Erm soared the ninth-best long jump distance in school history of 24-9.75 in his second event and completed the competition by winning the 1000m.
In addition, the league released its All-SEC First Teams (winners in each event), Second Teams (second and third-place finishers) and Freshman Team (top freshman finisher in each event):
All-SEC First Team
Denzel Comenentia (weight throw)
Johannes Erm (heptathlon)
Kate Hall (long jump)
Lynna Irby (200m)
Keturah Orji (triple jump)
All-SEC Second Team
Ryne Bevan (distance medley relay)
Darius Carbin (high jump)
Henry Dwyer (DMR)
Cejhae Greene (60m)
Jeramey Hampton (DMR)
Bryan Kamau (DMR)
Keenon Laine (high jump)
Jessica Drop (3000m)
Louisa Grauvogel (pentathlon)
All-SEC Freshman Team
Johannes Erm (heptathlon)
Lynna Irby (200m)
Tara Davis (long jump)
The NCAA Championships will be in College Station, Texas, on March 9-10.